US COVID-19 death toll above 500,000
By AI HEPING in New York | China Daily Global | Updated: 2021-02-23 10:53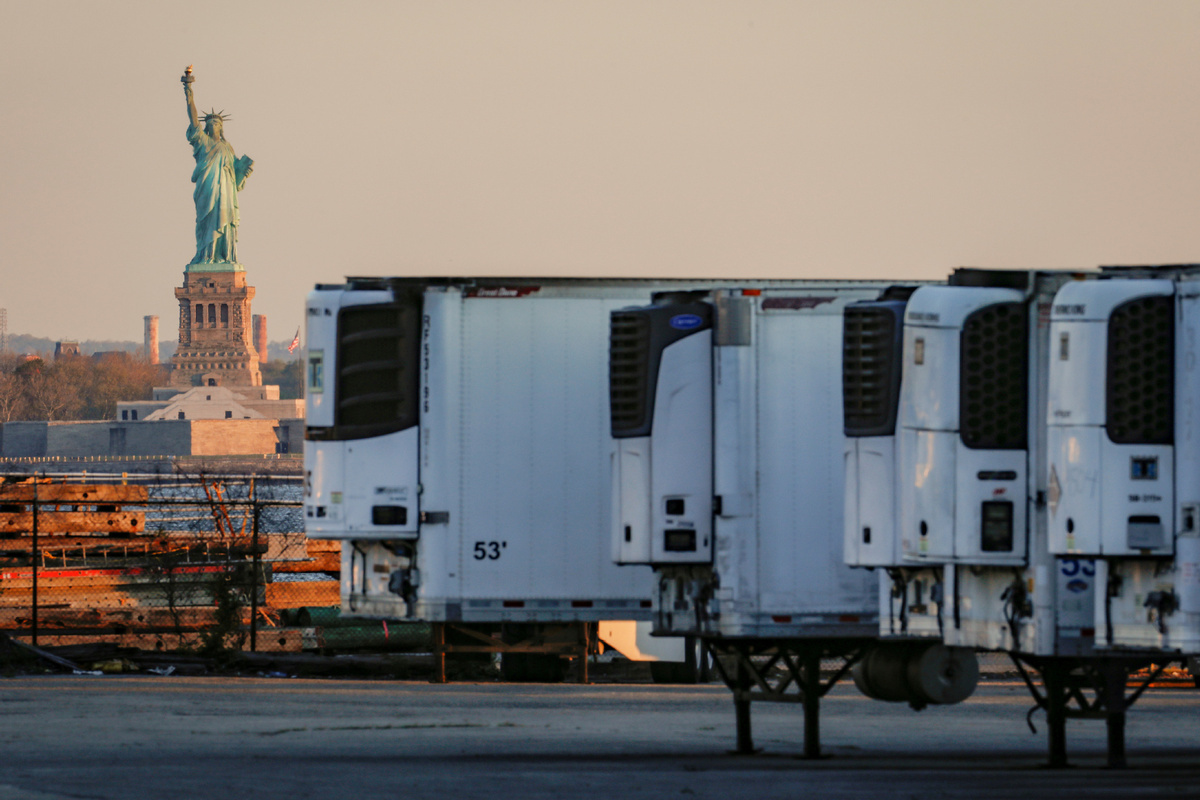 With the US crossing the threshold of 500,000 deaths from COVID-19 on Monday, President Joe Biden delivered brief remarks and held a moment of silence and a candle-lighting ceremony at the White House.
"That's more lives lost to this virus than any other nation on Earth," Biden said in a nationally televised address. "But as we acknowledge the scale of this mass death in America, we remember each person and the life they lived.
"We have been fighting this pandemic for so long. We have to resist becoming numb to the sorrow. We have to resist viewing each life as a statistic," Biden said.
The COVID-19 death toll matches the number of Americans killed in World War II, Korea and Vietnam combined. The US recorded an estimated 405,000 deaths in World War II, 58,000 in the Vietnam War and 36,000 in the Korean War.
As of Monday evening, the US COVID-19 death toll stood at 500,176, according to Johns Hopkins University. Earlier Monday, Biden ordered all US flags to be flown at half-staff for the remainder of the week, in remembrance of the lives lost.
After his remarks, the president, first lady Jill Biden, Vice-President Kamala Harris and her husband Doug Emhoff led a national moment of silence at sundown from outside the White House. They stood in silence as the sun set and a military band played Amazing Grace. Five hundred candles lined the steps of the White House's South Portico. At one point, Biden's wife looked up at him and patted his back, and he seemingly shook his head as though he were saying no.
"If you look back historically, we've done worse than any other country and we're a highly developed rich country," Dr Anthony Fauci, Biden's chief medical adviser, said on ABC's Good Morning America on Monday. "There were things back then, if you go back and think about what you might have done, the kind of disparate responses of different states, rather than having a unified approach, but you know, it's so tough to go back and try to do a metaphorical autopsy on how things went. It was just bad. It is bad now."
"When you look at the daily curves and the seven-day averages ... it's dramatically down with a sharp deflection. We got to be really careful and not just say, we're finished now, we're through it. We have variants out there that could actually set us back," Fauci said.
At the start of a three-day virtual national forum on COVID-19 on Monday, Dr Rochelle Walensky, director of the Centers for Disease Control and Prevention, talked about seven-day averages.
She said COVID-19 cases in the US have been declining for five weeks, new hospital admissions are down and the number of reported deaths also continues to fall, with a seven-day average slightly more than 1,900 deaths, dropping 39 percent, compared to the prior seven-day average.
"This is the lowest seven-day average since the beginning of December, but deaths remain nearly double the number reported during last summer's peak,'' she said.
Yinmeng Liu in Los Angeles contributed to this story.