Huawei: Even in COVID uncertainty, innovation offers window of hope
By Ma Si | chinadaily.com.cn | Updated: 2021-02-23 16:56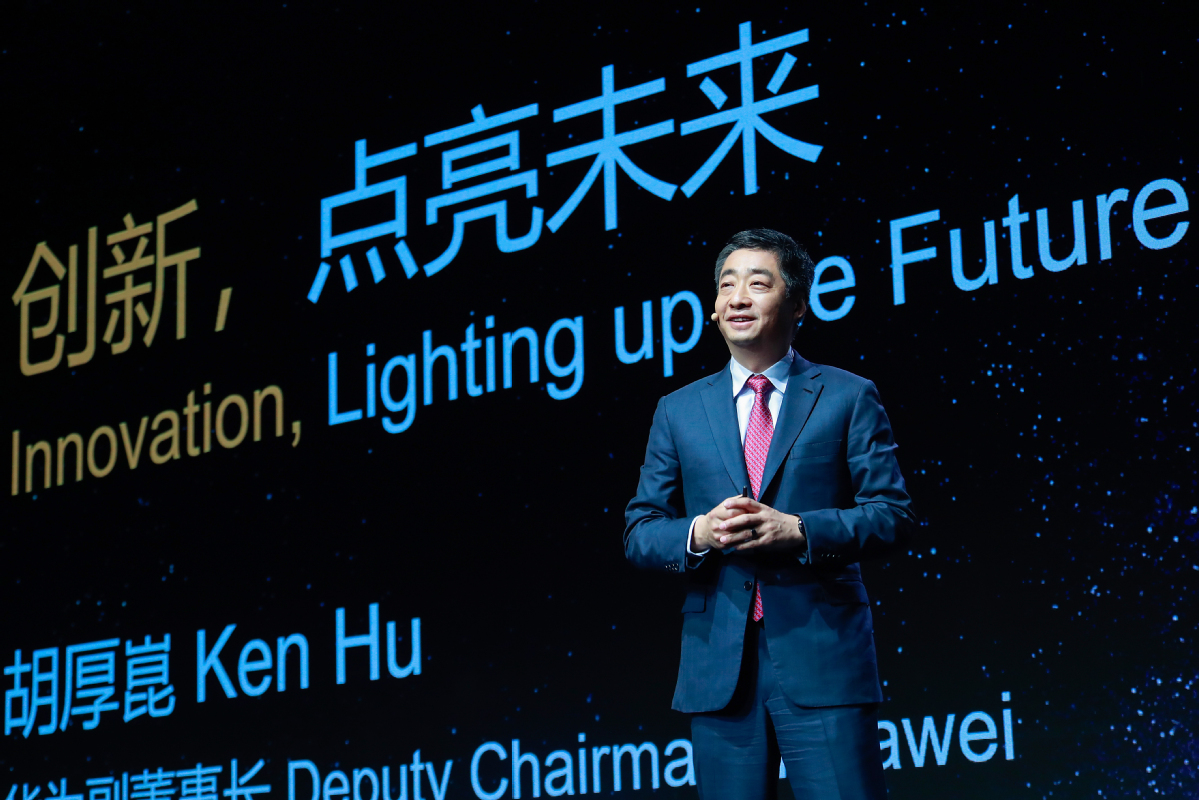 Huawei Technologies Co on Tuesday highlighted the role technology plays in combating the COVID-19 pandemic and disclosed it posted growth in both revenue and profit last year, despite headwinds caused by US government restrictions.
Hu Houkun, deputy chairman of Huawei, said at the opening ceremony of the 2021 Mobile World Congress Shanghai the past year was tough but Huawei managed to persevere.
Hu did not disclose details, but said the company would unveil its 2020 financial report at the end of March.
During his keynote speech at MWC Shanghai, Hu also spoke about the huge impact COVID-19 has had on countries, enterprises and people around the world, as well as the role technology plays in combating the pandemic.
"Innovation isn't just about solving the challenges we face today," Hu said. "It's about lighting up tomorrow. Once we get the pandemic under control, we need to think hard about how we can innovate to improve quality of life, make businesses smarter and create a more inclusive world."
While unequal access to digital technology and digital skills has widened the digital divide, he said, the pandemic has made the situation significantly worse. "We have to focus innovation on bridging the gap between the haves and have-nots, and on driving digital inclusion."
COVID-19 has created many new requirements for digital infrastructure. Huawei said over the past year it has worked closely with carriers to ensure the stable operations of more than 300 networks across 170 countries. In Indonesia, Huawei employed a new digital delivery technology to rapidly deploy over 50,000 base stations.
"As we look towards recovery," Hu said, "we need to ensure innovation isn't just about today. It's about lighting up tomorrow and creating greater social value."
Hu showed how Huawei's Cyberverse app, an advanced augmented reality application, demonstrates how 5G networks, 5G devices and AR technology can converge to create a more immersive virtual experience, whether it be a lifelike forest or a simulation in outer space.
The new app makes it possible to seamlessly integrate virtual and physical realities with high-precision, centimeter-level positioning capabilities, massive computing power and high-bandwidth transmission through 5G. Huawei expects Cyberverse to create many new growth opportunities in multiple sectors, including education, entertainment, tourism, transportation and navigation.
Hu said opportunities abound in the digital transformation space and Huawei predicts by 2025, 97 percent of all large companies will use AI. To achieve these projections, Hu said "all industries should focus on improving their capabilities, building out the ecosystem and creating value with digital technology."
As an information communication technology infrastructure provider, Huawei has been focusing heavily on 5G innovation to help drive digital transformation of all industries. Hu noted Huawei's innovation is focused on three areas: technology, products and applications.
Huawei is also working closely with customers and partners to drive innovation in 5G. The company is currently working with ecosystem partners to develop devices targeted at meeting specific industry needs.
Hu said in collaboration with its partners and regional carriers, Huawei has signed more than 1,000 contracts for industrial 5G applications in more than 20 industries.