Texas storm won't hurt China's auto chip imports
By LIU YUKUN | China Daily | Updated: 2021-02-24 09:40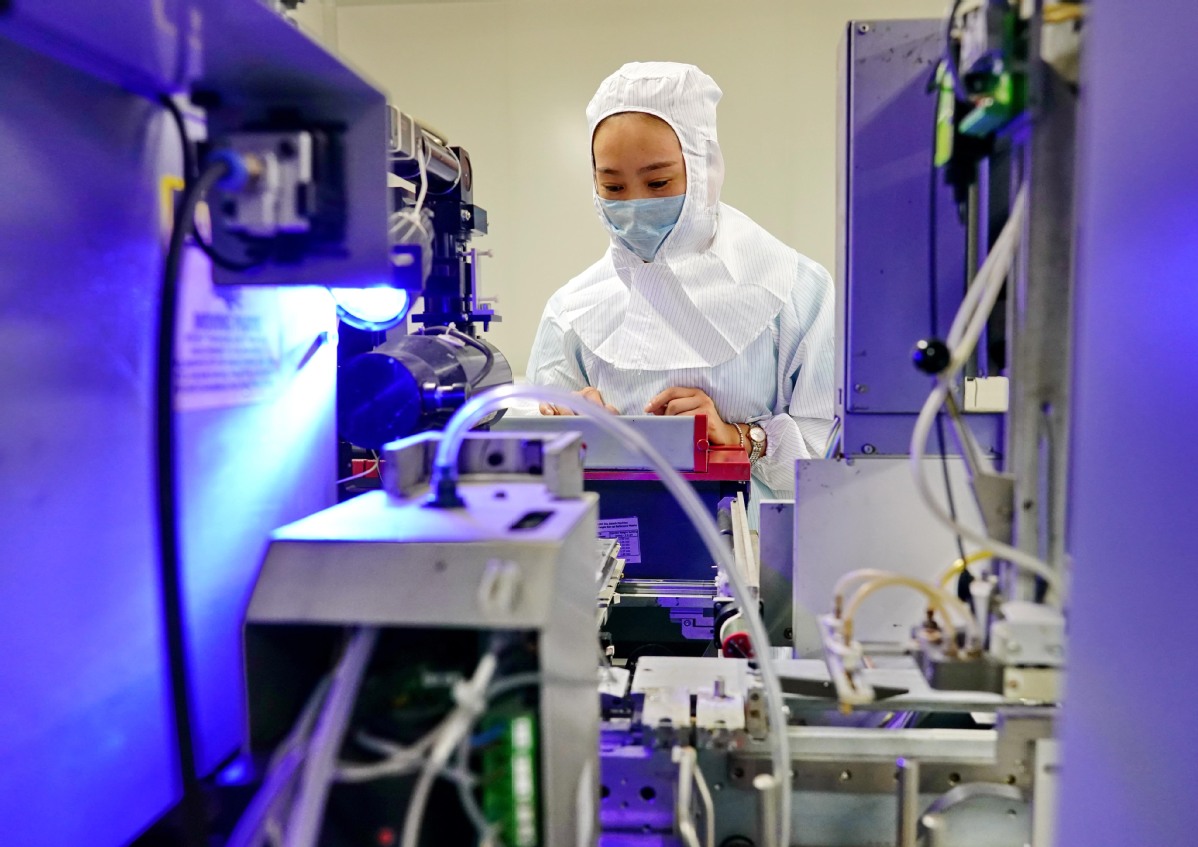 The Texas weather crisis in the United States will have only a limited impact on the Chinese auto chip import, experts said.
Texas is home to some of the biggest auto chip manufacturing plants, which had to shut down following a disruptive winter storm and the subsequent electricity blackout, resulting in a global shortage of semiconductors.
The closure hampered the global auto chip shortage. Global information provider IHS Markit predicted earlier this month that production of about 1 million vehicles would be delayed in the first quarter.
However, for China, the shutdown impact may be limited, experts said.
"On the one hand, auto chip manufacturing in Austin, Texas, takes up a small part of the global production capacity. On the other hand, US auto chips accounted for a very small part of China's total imports. China also imports auto chips from other regions, including European countries," said Wang Shijiang, head of the IC Industry Research Institute, which is part of the China Center for Information Industry Development.
"The closures and their impact on the auto industry are only temporary, and the situation will improve with the end of storm and when power supply resumes," said Xiang Ligang, director-general of the Information Consumption Alliance, a telecom industry association.
Wang predicted that the situation of global auto chip shortage will largely improve in the third quarter of this year, as cycles of production usually take three to four months to complete.
Major auto chip plants were closed in Texas in order to guarantee power supply to residential areas and healthcare facilities. There are worries that the closures may worsen the global auto chip shortage that has already affected the auto industry, and may also have an impact on other forms of electronics, including delayed output of smartphones, according to a Financial Times report.
Two factories of South Korea's Samsung Electronics Co in Austin were asked by local authorities to shut down last week.
Two key suppliers to the automotive industry-NXP Semiconductors NV and Infineon Technologies AG-have also asked their Austin plants to either reduce production or close.
"However, the shutdowns came at a bad time facing robust demand for electronic devices, like smartphones and personal computers, due to stay-at-home calls amid the COVID-19 pandemic. Many Chinese manufacturers are an important link in the global value chain, but they are still heavily reliant on foreign auto chip suppliers," Xiang said.
According to the General Administration of Customs, China imported 543 billion units of chips worth over $350 billion in 2020.
"China has been stepping up research and development efforts in semiconductors to ease reliance on foreign manufacturers," Xiang said.
Total installed capacity for production of wafers, on whose surfaces chips are built, in the Chinese mainland may surpass that of South Korea and will likely rank second globally in 2022, according to predictions from IC Insights, a global semiconductor market research company.