Climate cooperation backed
By ZHAO HUANXIN in Washington | China Daily Global | Updated: 2021-02-25 12:15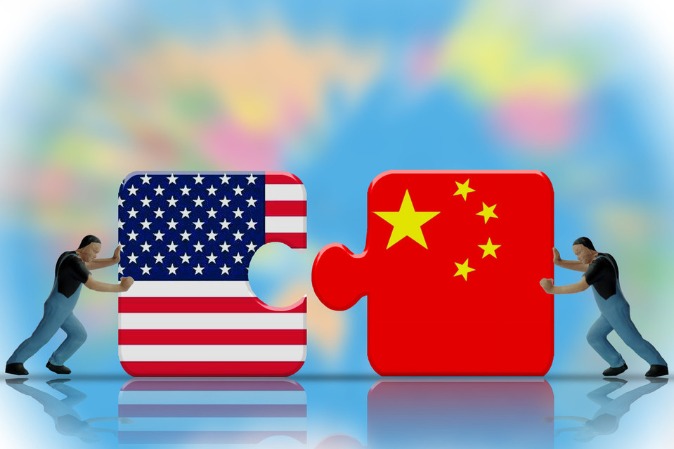 Survey finds strong support for joint efforts with China to tackle global crisis
US voters have placed a climate-centered partnership at the top of their list for potential collaboration with China, and strongly support a healthy competition to develop clean energy technologies, an Asia Society poll has found.
"Voters overwhelmingly support the United States working with China to address climate change and reduce greenhouse gas emissions, even when presented with a stance against this partnership," the Asia Society Policy Institute said in a report based on a survey of more than 1,000 US voters in early December.
The February report, "Understanding American Voter Attitudes Toward US-China Climate Cooperation", found that a majority of voters, 56 percent, believe that climate change is a global problem, and the US should form a partnership with China to address it, while just over a quarter of voters don't want such a partnership.
"Though support is strongest among Democrats (71 percent) and independents (59 percent), more than a third of Republicans (35 percent) also express their support, which indicates there is potential for bipartisan consensus on this issue," the report said.
Partnering with China on addressing climate change garnered support from the voters even more than on a global COVID-19 response, but less than on reducing the number of nuclear weapons, according to the poll.
Given the twin crises of the worldwide economic downturn caused by the COVID-19 pandemic and climate change, voters support President Joe Biden working with China and other countries to create a green global stimulus by a 33-point margin — 59 percent support; 26 percent oppose.
In addition to cooperation, the survey also found that a mutually reinforcing, healthy cycle of competition could likely unfold between the world's top two greenhouse gas emitters.
When asked if the US should do the same if China decides to take more actions to address climate change and transition to clean energy, such as ramping up production of solar panels and electric vehicles, an overwhelming majority of voters, 69 percent, said yes.
China has the largest number of new-energy vehicles in the world, and for many years has been a global leader of renewable energy in the number of patents, investment, installed capacity and power generation, according to Xie Zhenhua, China's special representative on climate change affairs.
The Asia Society poll found that support turned out to be strongly bipartisan: 85 percent of Democrats, 60 percent of independents and slightly more than half of Republicans all think the US should remain competitive with China and scale up production of clean energy technologies if China does so.
The authors of the poll report noted that though Republican voters are "significantly" less supportive than Democrats and independents working with China on climate change and clean energy, Biden's team can be tactful in its messaging to break through to those hesitant Republican voters.
For example, they said support for climate collaboration with China is highest among Republicans when voters are shown messages related to the US maintaining its leadership on the issue and ensuring it keep up with China's growing status as a clean energy-production leader.
Kevin Rudd, Asia Society president and CEO and Asia Society Policy Institute president said that even amid escalating competition, Washington and Beijing will need to find room for continued strategic cooperation on critical global challenges in a number of defined areas.
"Climate change, combatting the pandemic and improving public health, global economic recovery, and financial stability, and nuclear arms control including limitations on AI warfare are examples of where cooperation will be necessary, not just for the world's interests, but to secure each other's national interests as well," Rudd said Tuesday.
At a virtual meeting of the United Nations Security Council on Tuesday, Xie said China remains committed to multilateralism and win-win cooperation.
"We humans are in one community with a shared future in face of the climate challenge," he said.
He said China has launched the international coalition for green development on the Belt and Road, in collaboration with the United Nations Environment Programme, to help Belt and Road Initiative partner countries develop renewable energy projects including hydro, wind and photovoltaic power.