Kenyan, US presidents vow to strengthen bilateral ties
Xinhua | Updated: 2021-02-26 19:09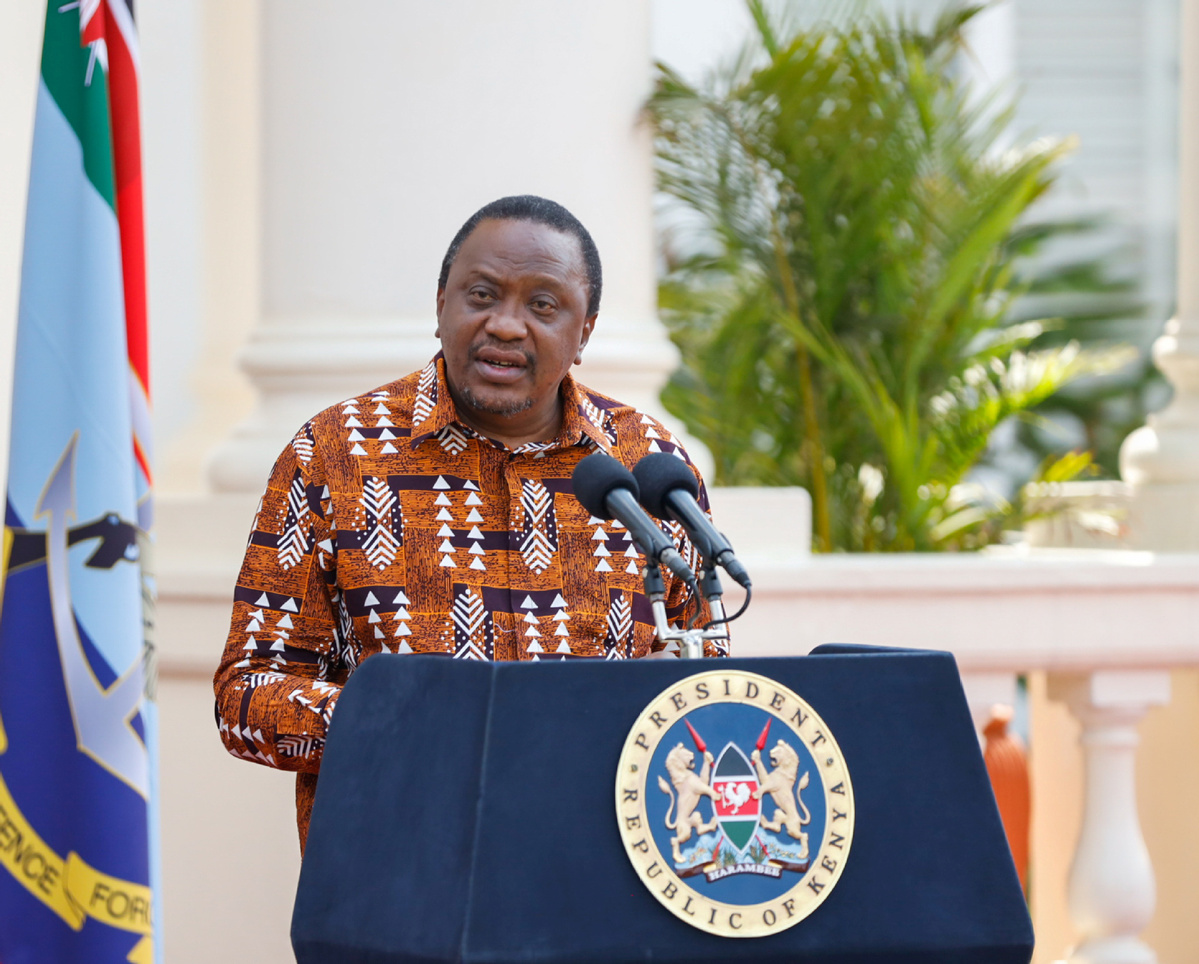 NAIROBI -- Kenyan President Uhuru Kenyatta and his US counterpart, Joe Biden, talked over the phone on Thursday, vowing to strengthen ties.
The two leaders discussed the economy, peace and security, climate change, human rights and the humanitarian situation in the Horn of Africa, according to statements from the Kenyan and US governments.
Biden emphasized Washington's continued commitment to working closely with Kenya to support regional peace and security, including at the United Nations Security Council, the White House said in a statement.
"The President applauded Kenya's leadership in the Horn of Africa and commitment to counterterrorism, economic growth, addressing climate change, and sustainable development," the statement said.
The two leaders also discussed the situation in Ethiopia's Tigray region and "the need to prevent further loss of life and ensure humanitarian access," the White House statement added.
Kanze Dena Mararo, spokesperson of Kenya's State House, said Kenyatta expressed confidence that the conclusion of the ongoing negotiations for a Kenya-US free trade agreement (FTA) will help further strengthen the strong economic ties between the two countries.
Kenya is the fourth largest trading partner of the US in Africa. The two countries launched FTA negotiations in July 2020.
"President Kenyatta thanked his American counterpart for the support Kenya continues to receive from the United States in sectors such as healthcare, economy, security and governance, and assured President Biden of the Kenyan government's strong commitment to continue working closely with the new US administration," Mararo said in a statement.