'Stronger, faster' ABB cobots can aid SMEs
By HE WEI in Shanghai | China Daily | Updated: 2021-03-02 09:10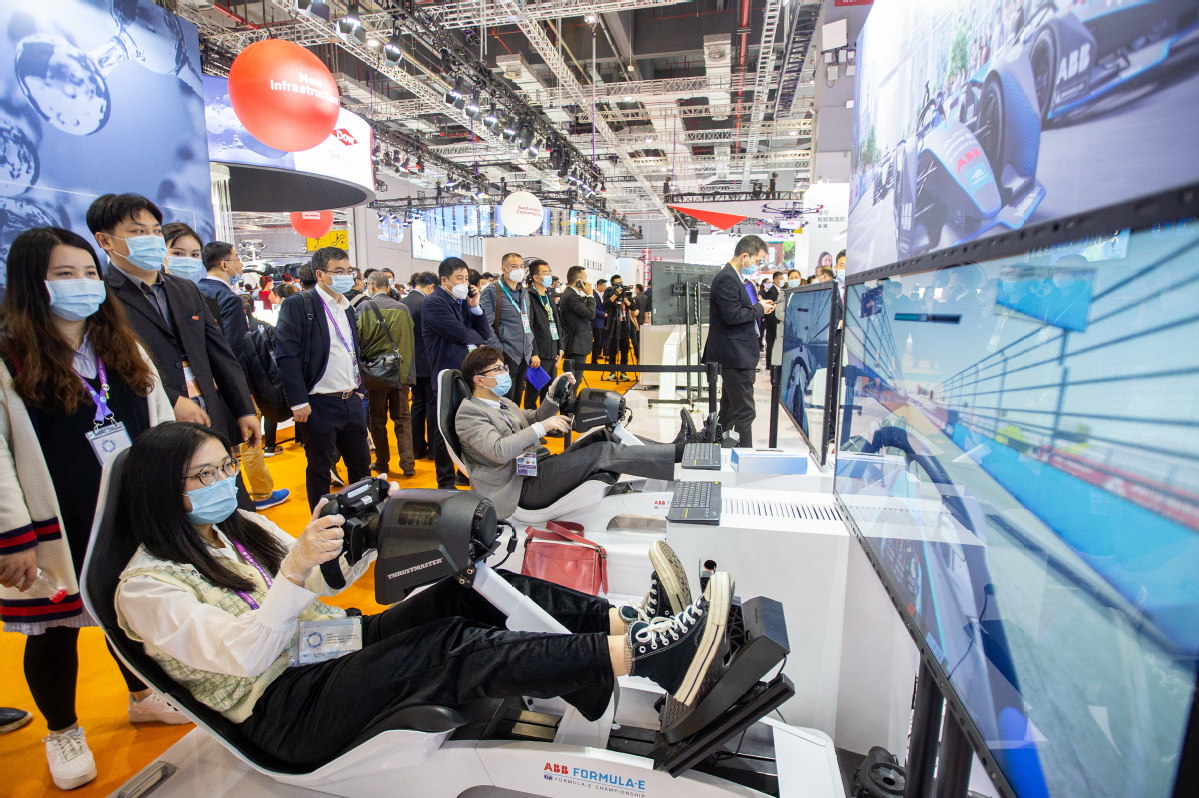 Swiss industrial conglomerate ABB has unveiled two collaborative robots-cobots in short-in Shanghai.
ABB said on Wednesday it is looking to tap into an expanded client portfolio and application scenarios in the age of accelerated automation.
ABB debuted its first cobot YuMi in 2015. The latest robot line-up, dubbed GoFa and SWIFTI, is designed by a cohort of international R&D personnel including Chinese staff members.
They are solely manufactured in China, where ABB registered 90 percent year-on-year growth in robot delivery in the quarter ended Dec 31.
ABB said its cobots are "stronger, faster and more capable", and can accelerate the company's expansion into high-growth segments from e-commerce and retail to healthcare and logistics.
The cobots can also facilitate the adoption of automation by small and medium-sized enterprises, said Sami Atiya, president of ABB's Robotics & Discrete Automation Business Area.
"The cobots are part of our overall strategy to expand our markets," Atiya told China Daily in a video interview. "Our market, historically and now still, comes from the automotive industry… but we see more and more new markets opening up."
With smaller sizes and more safety built into their functionality compared with traditional robots, cobots eliminate the long-existing fencing and cages in industry and can work closely with humans.
Offering higher payloads and speeds, the new generation of cobots should pique the interest of "small and medium-sized enterprises that did not use robots before", he said. "A cobot is easy and safe to use… and allows humans and machines to work side by side."
The GoFa cobot comes with intelligent sensors, provides longer reach, and is easy to program. Its sister series SWIFTI boasts a moving speed of up to 5 meters per second, the quickest among its category, and is equipped with a laser sensor that ensures operational safety as people walk close.
Atiya said GoFa can be adopted, for example, in bakery stores, performing the task of taking out freshly-baked pastries on a tray. The cobot is in a good position to replace human labor given that "the bakeries are hot, and the job is repetitive. Now you would program it in a very easy way".
Atiya said China is one of the first countries where these new cobots are rolled out and delivered to customers, calling the move "an important pillar of our (ABB) Chinese strategy".
The first batch of Chinese clients comes from industries like electronics, education and metal processing.
Demand for collaborative robots is estimated to grow at a compounded annual growth rate of 17 percent between 2020 and 2025, according to market research firm Interact Analysis and ABB's internal analyses.
The COVID-19 pandemic's effect is that of a catalyst for accelerating investment in automation. In a global survey of 1,650 large and small businesses in Europe, the United States and China, ABB and 3Gem Global Markets Research &Insights found that 84 percent of businesses said they will introduce or increase the use of robotics and automation in the next decade.
Atiya said the ongoing construction of the 1 billion yuan ($154.7 million) robotics facility in Shanghai is on track to be operational in 2022.The plant is likely to boost production capacity of its variety of robot offerings, including the newly released series.
"In 2-3 years, the industry will see nearly 40 percent of all robots delivered to China," he said. "China's role will increase all the time."