Tuning in to history
China Daily | Updated: 2021-03-04 07:44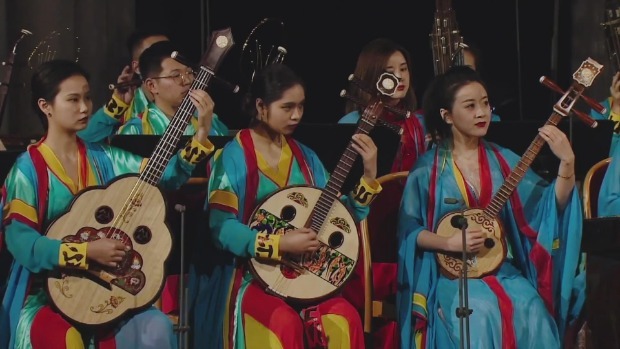 When music teacher Zheng Ruzhong visited the Mogao Caves in Gansu province in 1986, he was amazed by the numerous murals of the pipa (a four-stringed Chinese lute). More than 600 images of the ancient Chinese plucked instrument, in hundreds of caves, were portrayed at the UNESCO World Heritage Site, a complex of grottoes adorned with Buddhist frescoes.
Ever since, Zheng has dedicated himself to the research of music and dance in relation to the Mogao Caves, but he also took on a special project-transforming the painted musical instruments, portrayed in the murals, into real ones.
In total, 245 items from the 97 types of musical instruments have been made based on the images depicted in the Mogao murals, including plucked and bowed stringed instruments, as well as percussion items. However, this is still a very small number of the musical instruments depicted in the frescoes, which, according to Zheng's research, totals more than 4,000.
"There are no other such caves in the world that have as many musical instruments painted in the murals. It reveals a rich musical landscape in ancient China," says 88-year-old Zheng, who set up a music and dance studio with the Dunhuang Academy in 1986.