Beauty skin deep, and pockets lined
By LIU ZHIHUA | China Daily | Updated: 2021-03-04 09:08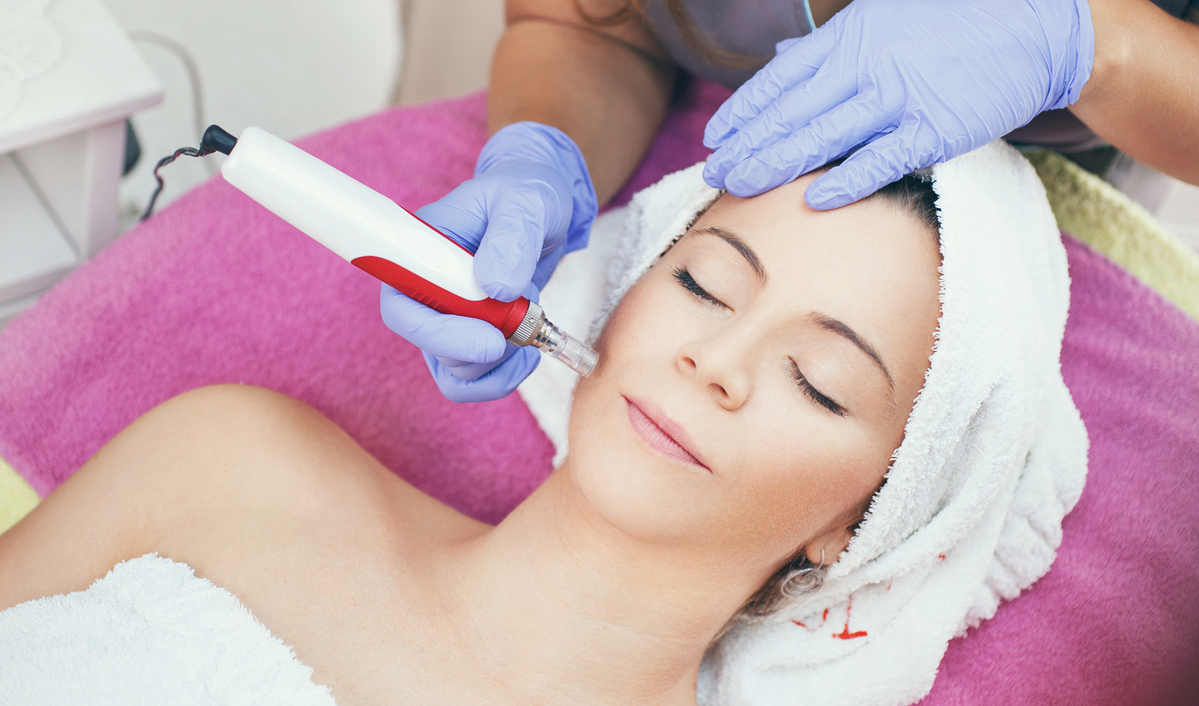 Nonsurgical procedures rely more on internet platforms in the COVID era
Looking to up your looks game? Many Chinese have found it quite convenient to get the job done through aesthetic medicine services delivered by internet platforms.
Aesthetic medicine is a broad term for specialities that focus on altering cosmetic appearance through both surgical and non-surgical treatment.
China's aesthetic medicine industry has been undergoing a transition featuring digitalization and the use of intelligent tools in recent years, and the pandemic-although a blow to the industry-has prompted it to further keep pace with information trends.
Whether seeking thermage treatment or other skin management procedures, Beijinger Chen Li often checks several apps on her smartphone in search of discounts and promotional information.
Such apps include both online aesthetic medicine platforms such as SoYoung and Gengmei, and technology firm like Meituan.
Through such internet platforms, aesthetic medicine institutions and doctors can demonstrate and sell their services, while customers can write reviews, comments and journals about their treatments with before-and-after selfies, use location-based search functions for service providers, connect with doctors for video consultations and make payments.
"All I want to know is out there online, and it is also very convenient and sometimes economical to make an appointment or pay bills through these apps," the 35-year-old said, who works in a State-owned enterprise.
As a regular user of skin treatments since having a laser freckle removal a few years ago, she also often reads articles and watches livestreaming videos on aesthetic medicine topics she is interested in via the apps and lifestyle app Xiaohongshu, or Little Red Book.
Research firm Frost & Sullivan expects China's aesthetic medicine market grew 5.7 percent year-on-year in 2020, the lowest in the past five years, due to the pandemic.
However, the market size of online aesthetic medicine platforms would jump 12.2 percent in 2020 on a yearly basis, it said.
An outlook report on China's aesthetic medicine market, jointly released by Deloitte China and internet company Meituan earlier this year, also said the COVID-19 outbreak has accelerated the process of digitalization in the aesthetic medicine industry, and is expected to reshape the industrial chain.
Consumption enthusiasm has rebounded significantly following the gradual resumption of normal activities in the second quarter of 2020, the report said.
According to Gengmei, which means "more beautiful" in Chinese, the number of aesthetic medicine service providers participating in livestreaming activities on the Gengmei platform increased 217 percent each month in 2020, and gross merchandise value one day of livestreaming increased 323 percent compared with the average daily GMV.
SoYoung said information about 11,000 aesthetic medicine practices and more than 20,200 doctors is available on the platform, including many public hospitals.
Its remote video consultation service, launched in early 2020 during the novel coronavirus outbreak, has been used more than 800,000 times, with daily users peaking at 14,463.
"A video consultation saves customers' time that would otherwise be wasted on traffic and waiting for a doctor, raising efficiency of the whole industry," said Jin Xing, CEO and founder of the online aesthetic medicine platform.
Last year, the company also launched a virtual reality-empowered online visit service for customers to get a clear online look at aesthetic medicine practice options when offline visits are not feasible.
The digitalization of the industry is backed by demand from both consumers and aesthetic medicine institutions.