S. Korea urged to do more to boost fertility
By YANG HAN in Hong Kong | China Daily | Updated: 2021-03-09 09:50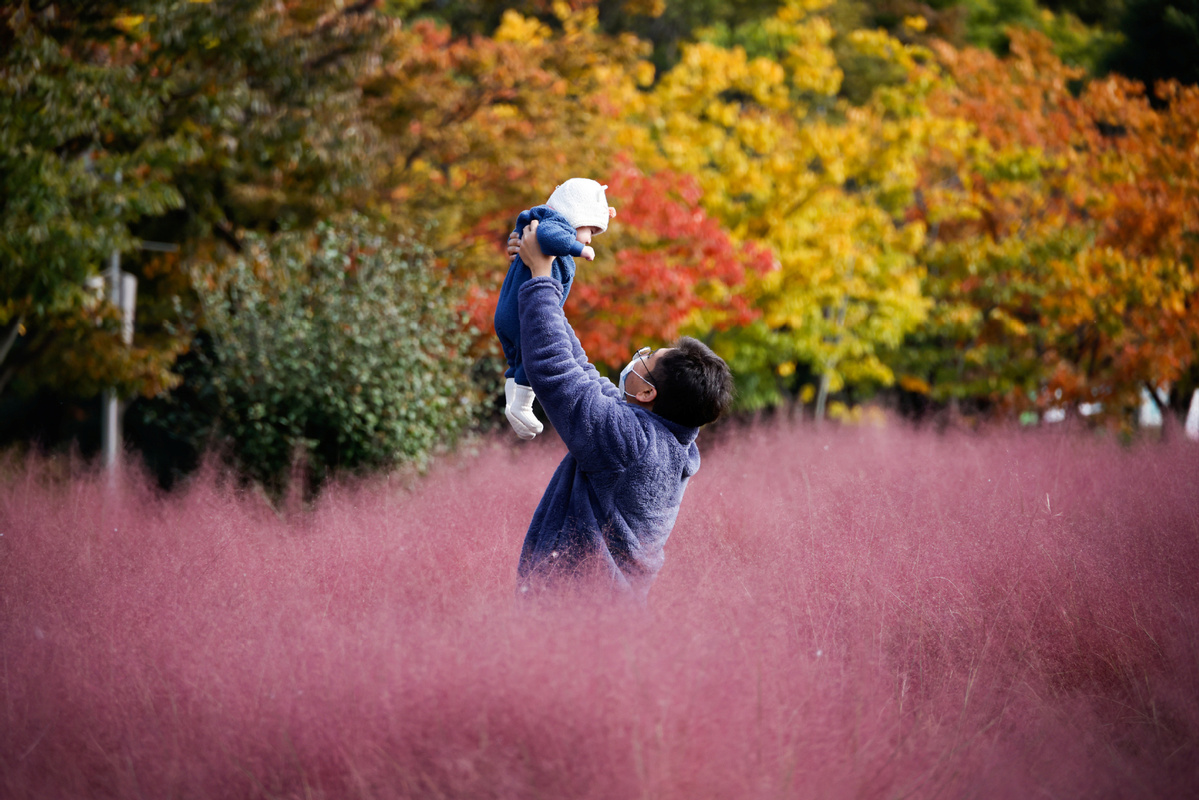 South Korea must act to sharpen its demographic and economic policies in the face of a stubbornly low fertility rate if the country is to stave off a crippling long-term trend of population shrinkage, analysts say.
"South Korea's fertility rate has been low since 1983," said Choi Seulki, associate professor at the KDI School of Public Policy and Management in South Korea.
He said that while the full impact of a projected decline in the population will be seen only in 20 to 30 years, the effect of the low fertility rates of recent decades is being felt now.
"The current situation shows that there will be more difficulties decades later because of the low fertility rate. It implies that we need to make some changes right now," said Choi, noting that many existing policies for boosting the fertility rate, such as baby subsidies, are not effective and need to be reviewed.
In 2020, Seoul's population fell below 10 million, to 9.91 million, in a 1 percent drop from the previous year, according to data released by the city government on Wednesday. It was the first time that the South Korean capital's population dropped below 10 million since it crossed that threshold in 1988.
The sobering statistic for Seoul was revealed after Statistics Korea, the country's statistics agency, said in February that South Korea's total fertility rate touched a new annual low of 0.84 in 2020. It was the third year in a row that the figure languished below 1. It also marked a record worldwide, trailing far below the 1.73 rate recorded in the United States and 1.42 in Japan, according to agencies.
One impact that troubles Choi is a change in the population structure, which means a smaller proportion of the younger generations in society. He said the government needs to give more support in terms of increasing the capability of the younger generations and improving gender equality.
"If there are no changes in (improving) the productivity, the economic size will decrease in the future because the population size is already decreasing," said Choi.
Further slowdown
Rajiv Biswas, Asia Pacific chief economist at global consultancy IHS Markit, said he expects a further slowdown in South Korea's economic growth to between 1 and 2 percent a year over the next 10 years.
South Korea's real GDP decreased 1 percent last year, data from the Bank of Korea, the central bank, showed on Thursday.
The central bank forecast growth rates of 3 percent in 2021 and 2.5 percent in 2022.
"Substantial economic policy reforms focused on boosting productivity growth and fostering greater technological innovation will be important to help mitigate the economic impact of demographic aging," said Biswas.
Stuart Gietel-Basten, professor of social science and public policy at the Hong Kong University of Science and Technology, said South Korea has spent an enormous amount of money trying to encourage women to have more children, and "it is now worse because it ignored the bigger context of why people are not having children".
He contrasts the 2020 fertility rate of Seoul, at 0.64, with that of nation-leading Sejong, known as the country's administrative capital, at 1.28, according to Statistics Korea.
Noting that many people in Sejong are civil servants, he said their lifestyles tend to suit families.