Children reap benefit of rural educators' devotion to duty
Xinhua | Updated: 2021-03-10 08:28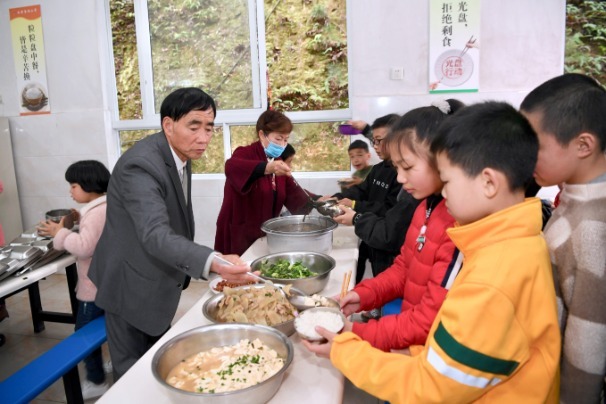 FUZHOU - At 6:30 am every school day, Zhuang Guigan wakes up the 83 boarding students at the Xijin primary school. Zhuang, 64, is used to being greeted by the children's delightful laughter in the morning.
"As the children returned after the Spring Festival holiday, the school came back to life," says Zhuang, the school principal, who has been an educator for 47 years.
The school in Shitun township, Zhenghe county of East China's Fujian province, has 167 students. Among them, 86 are "left-behind children", 83 of whom are boarders.
"Some students are from poverty-stricken families. Many of their parents have to work far to earn their livelihood, so we are not only responsible for teaching but also need to give them as much care as possible," Zhuang says.
As head of the only village elementary boarding school in the mountainous region of northern Fujian, Zhuang is also a "nanny".He manages the daily lives of the school's boarders.
"Living in the school feels like being at home. Grandma Liang cooks dumplings for us on weekends and takes good care of us. It heals my homesickness," says Ye Enhui, a full-day boarder at the school.
The "Grandma Liang" in Ye's words refers to Zhuang's wife, Liang Chun'ai, who was also a teacher before her retirement.
Zhuang transformed the school into a boarding school in 2003 to take better care of the children left behind by their hardworking parents. His wife joined the school to help after she retired in 2004.
News about the couple's good deeds traveled fast, and people around the town continued to send their children there, expanding the group of boarders from a dozen to more than 80.
"They are just like my own children, and I am pleased to see their happy faces. Taking care of them requires plenty of hard work, but it is worthwhile," says Liang with tears in her eyes.
The couple's unconditional and unsparing love for the children is widely recognized by the students' families and many other people across the county.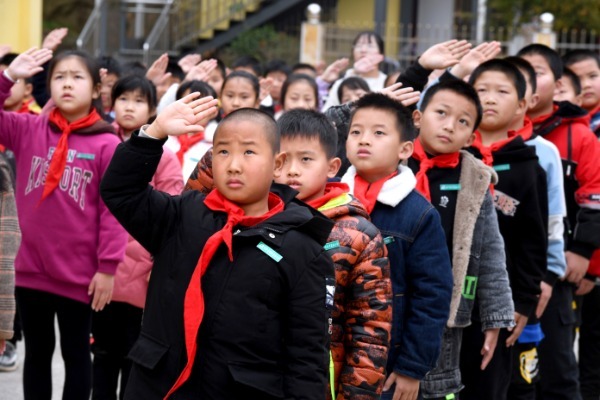 March 5 marks Lei Feng Day in China. People across China observe this day by showing goodwill and helping others to remember the cultural icon Lei Feng, a soldier who led a life of virtue but died young in the 1960s.
In the eyes of Zhenghe county residents, Zhuang is a living Lei Feng.
"Zhuang and his wife are very much devoted to the children here. Every weekend when my grandson comes back home, he talks about his enjoyable moments at school. I feel relieved hearing that he enjoys huge doses of happiness," says Yu Fuqiang, the grandfather of a 9-year-old boarder at the school.
Over the past four decades, Zhuang has helped more than 2,000 children finish school. Some students have now become teachers, civil servants, and entrepreneurs. Many of them come back to the school frequently and donate money to support the school's education efforts.
Reducing poverty must begin with reducing illiteracy. Therefore, China has been making painstaking efforts to improve education for poverty-stricken and "left-behind children" in rural areas. Schooling is the best way to stop poverty from being passed down through the generations.
To comprehensively promote rural vitalization, China needs more "nanny principals" like Zhuang.
"I want to give better support to these children and make them feel at home at the school, so that they can become more capable and go out in the wider world, better equipped to deal with it, thanks to what they have learned," Zhuang says.