This is why Hong Kong people support improving electoral system
Xinhua | Updated: 2021-03-11 15:48
-- According to a survey conducted by the think-tank Bauhinia Institute, more than 80 percent of local people recognize the necessity of upholding the "patriots administering Hong Kong" principle and nearly 70 percent support the central authorities in improving Hong Kong's electoral system and closing institutional loopholes.
-- With an improved electoral system of the HKSAR, the Hong Kong society will be allowed to refocus on economic development and promote the steady and sustained implementation of "one country, two systems."
-- An improved electoral system will help the LegCo of the HKSAR resume normal operation and the HKSAR government carry out policies to improve Hong Kong residents' livelihoods.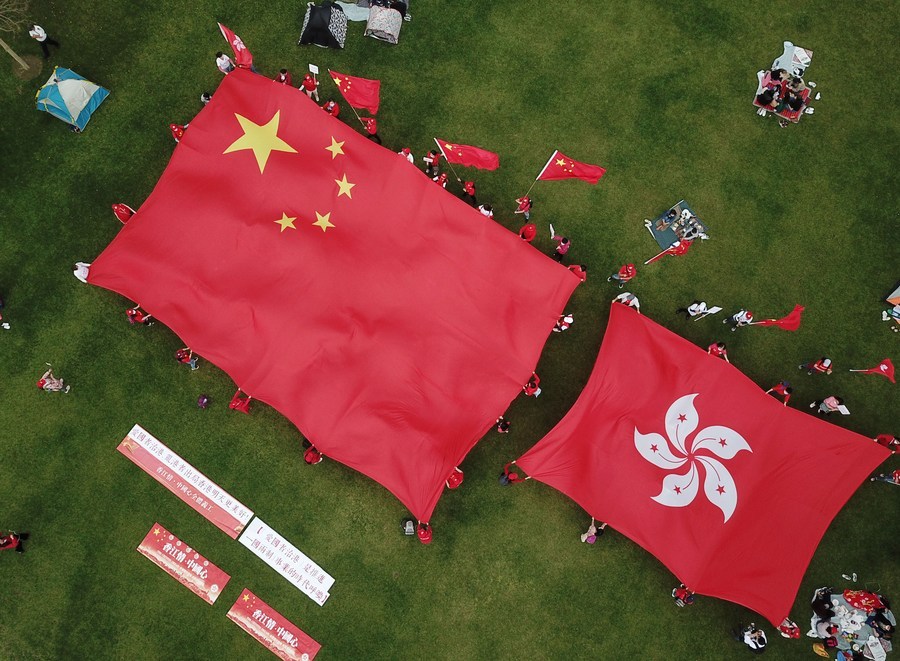 HONG KONG -- Running a small cafe alone in Hong Kong, single mother Kate Lee found the thing that depressed her most was not the COVID-19 outbreak but the endless political upheavals.
After speaking out against the violence in a pro-police rally in 2019, Lee became a target of vicious online attacks and hateful telephone calls. Frequent bogus complaints made about her cafe also dealt a heavy blow to her business.
As social unrest and COVID-19 delivered a double whammy to Hong Kong's economy, Lee, like many people struggling amid the epidemic, pinned high hopes on the fast rollout of government subsidies so that her 40-square-meter eatery could stay afloat.
So, when she heard that opposition lawmakers filibustered repeatedly to block the second round of the anti-epidemic fund during a Legislative Council (LegCo) session on April 17, 2020, she felt devastated and left adrift.
"They just opposed (the bill) for the sake of opposing (it)," Lee exclaimed.