'Health Silk Road 2020: A Bridge to the Future of Health for All'
By Henry Tillman, Yang Jian and Ye Yu | chinadaily.com.cn | Updated: 2021-03-13 11:20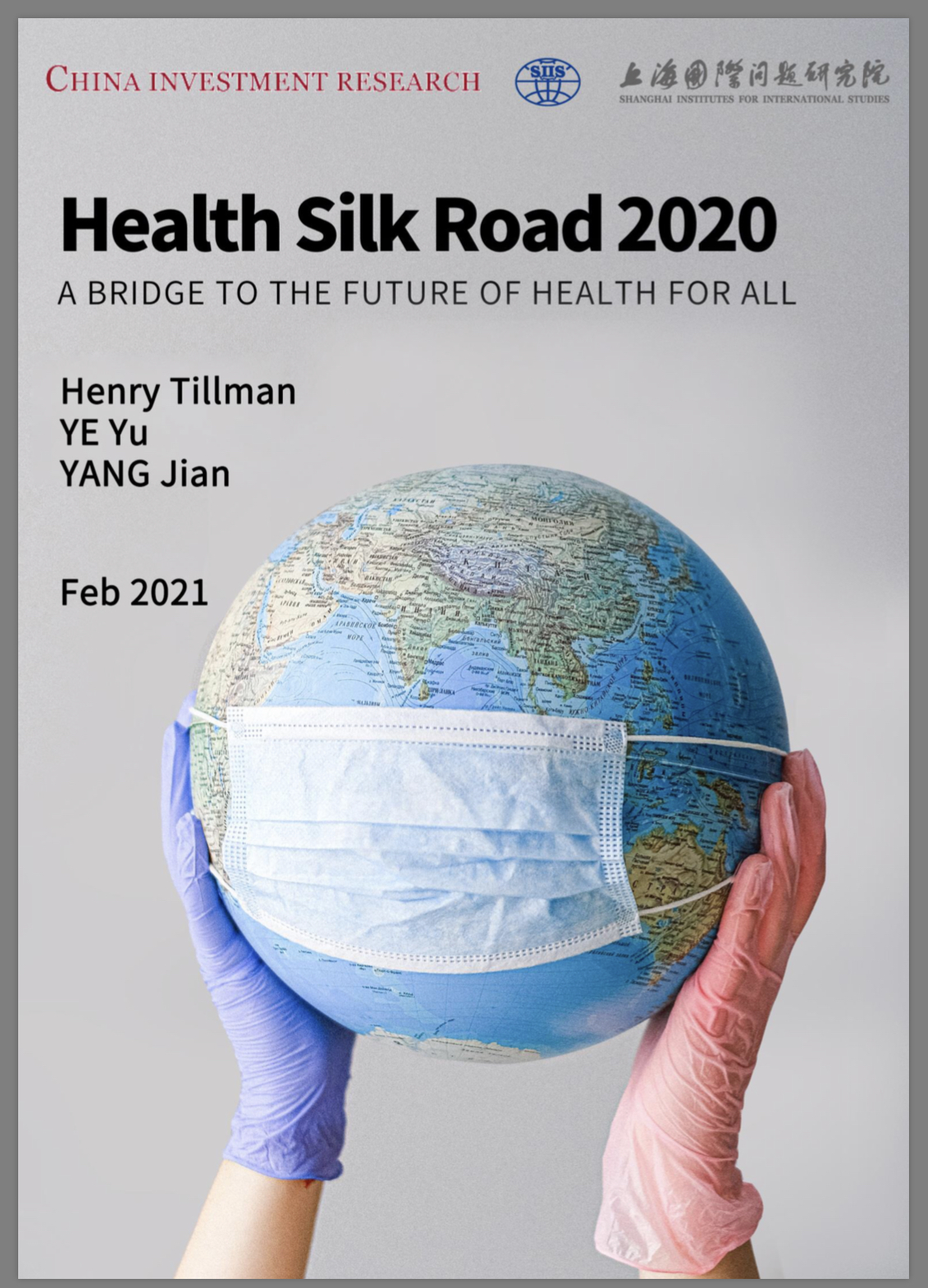 The Grisons Peak, a consultancy firm based in London, and the Shanghai Institutes for International Studies (SIIS), a leading foreign policy think tank based in Shanghai, published their joint report titled "Health Silk Road 2020: A Bridge to the Future of Health for All" on Feb 28, 2021. Taking advantage of the comprehensive data from the fourth quarter of 2019 to the third quarter of 2020 and through the end of 2020 for some figures, the report illustrates the progress of the Health Silk Road accelerated by COVID-19 and how Chinese medical companies can further contribute to the building of a global health community.
Major findings include the following:
First, China has significantly scaled up medical assistance in various forms and secured the operation of medical supply chain for the world. At the World Health Assembly in May, Chinese President Xi Jinping promised a series of measures to help the world deal with COVID-19, including providing $2 billion assistance over two years, ensuring security and efficiency of anti-epidemic supply chains by establishing global humanitarian response depot and hub in China in collaboration with the UN, pairing up Chinese hospitals with 30 African hospitals, accelerating construction of African CDC headquarters, and providing Chinese-developed vaccines as a global public good. The pledges are being delivered. By October of 2020, China had provided assistance to 150 countries and seven international organizations and exported more than 179 billion masks, 1.73 billion protective suits, and 543 million testing kits. At present, 46 resident Chinese medical teams are in Africa, such as in Ethiopia, Ghana, Guinea and Zimbabwe, helping with COVID-19 containment efforts. China Development Bank and the two new multilateral development banks - Asian Infrastructure Development Bank and the New Development Bank - became the most important shareholders, providing billions of fast loans abroad.
Second, Chinese companies accelerated "going out" in both volume and value in the health sector while the aggregate outbound investment has been declining. While it is true that Chinese announced outbound equity investments have declined annually since the 2016 peak, both deal volume and aggregate amounts in healthcare have increased substantially over the past two years. The number of transactions more than doubled from 22 in the first quarter of 2019 to 52 in the third quarter of 2020, while the value increased more significantly from $390.5 million to $2.72 billion in the same period. Despite the rising concerns on "decoupling" between China and US technologies, slightly over 50% of the 224 Chinese outbound healthcare investments during this period went to the US. However, such investments were virtually all minority investments and/or small components of much larger primarily US-led VC/PE syndicates. Considering the background of rising geopolitical tensions, this represents a structural trend of Chinese firms' outbound investment in following the model of the two tech giants Tencent and Alibaba and taking small stakes via growth capital. Biotech increased to about half of these investments in some quarters from 20-25% in early part of this period.
Third, health companies also became the most active components in Chinese capital market, which dwarfed the FDI inbound amounts. While company formation declined in other major markets such as the US, Europe, and Japan, The number of new Chinese biopharma companies has risen steadily over the past three decades, accelerating dramatically in the last 10 years. More than 140 new biotech companies emerged in China from 2010 to 2020. Fueled by an ever-growing demand for healthcare, healthcare/life sciences is expected to be a long-term driving force of the A-share IPO market of China. During 2018-2019, the three major Chinese stock exchanges in Hong Kong, Shanghai and Shenzhen relaxed their rules or launched new platforms, such as the Science and Technology Innovation Market (STAR) in Shanghai, in allowing companies to earn a profit to raise funds via initial public offerings (IPOs), providing a significant boom to drug developers. By the end of the period, life sciences IPOs were among the most active in all of these exchanges. Shares in the 29 biotech companies that have listed in Hong Kong since mid-2018 until December 13, 2020, — 27 of which are Chinese — rose by 53% on average from their IPO prices, according to Dealogic. This is also paving the way for Chinese capital market to become the world's largest biotech fundraising hubs. Hong Kong plans to overtake NASDAQ as the world's largest biotech fundraising centre by 2025.
Fourth, China is going to play an indispensable role in global vaccine development and distribution. China published the genetic sequence of SARS-CoV-2 in mid-January triggering a global R&D activity to develop a vaccine. The first COVID-19 vaccine candidate entered human clinical testing with unprecedented rapidity on March 16, 2020. By mid-year 2020, five Chinese biotech companies active in the COVID vaccine space were publicly listed: CanSino Biologics, Sinopharm and its vaccine and bioscience subsidiary the China National Biotec Group Co Ltd (CNBG), Chongqing Zhifei Biological Products, Fosun Pharma, and Sichuan Clover. By the third quarter of 2020, China had been piloting vaccines in 16 developing countries around the world, beyond the narrowly defined "BRI countries". In the fourth quarter, two of China's 5 vaccines being trialed were approved, less than 3 weeks after the vaccines from the world's largest and more established biopharma firms. Approved Chinese vaccines were sent for use in Bahrain, Chile, Egypt, Indonesia, Turkey and the UAE, while agreements were signed with Brazil, Mexico, Morocco, Pakistan and Ukraine and similar agreements were under review in Bangladesh, Jordan, Malaysia, the Philippines and Peru. Chinese vaccines provide reasonable alternates for lower- and middle-income countries that cannot provide the extensive cold storage network required for the distribution of Pfizer and Moderna vaccines. It is most noteworthy that Chinese private sector has been playing an active role in the process. In the fourth quarter of 2020, Cainiao announced its partnership with Ethiopian Airlines to launch a special cold chain air freight to transport temperature-controlled medicines twice a week from Shenzhen to Africa, and to the rest of the world via Dubai and Addis Ababa.
Compared with the existing publications, our data are unique in the following aspects among others: stocktaking of official and private assistance in various forms with a focus on Africa; detailed coverage of HSR-related commercial activities by both Chinese and international companies, including their performance in Chinese capital market; full calculation of Foreign Direct Investment (FDI) and other investments below the 10% threshold of FDI and/or below $10 million; focused documentation of COVID-19 vaccination development and testing by Chinese medical entities. Detailed notes, references and visualized tables and maps are provided for reference.
Henry Tillman is founder and chairman of Grisons Peak Services; Yang Jian is vice-president at Shanghai Institutes for International Studies and Ye Yu, associate research fellow at Shanghai Institutes for International Studies.