Lan Kwai Fong executive: Patriotism to clear roadblocks facing HK
By Kathy Zhang | chinadaily.com.cn | Updated: 2021-03-13 18:34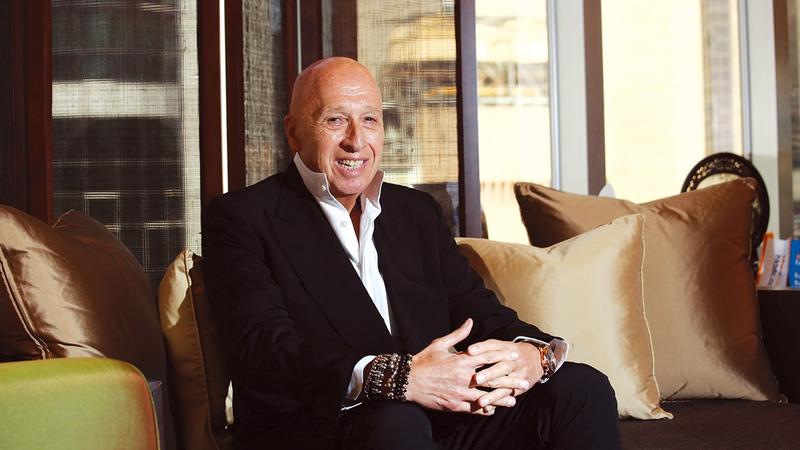 Business magnate Allan Zeman said by putting in place institutional safeguards for patriotism in Hong Kong's political system, Hong Kong will usher in "a new beginning", as it closes the holes in "one country, two systems".
"Patriotism will help unblock the roadblocks that we've faced all these years," Zeman said.
Zeman made his remarks one day after the National People's Congress – China's top legislature - on Thursday approved a decision to improve the city's electoral system. The move is seen as a crucial step to guarantee the governing power of Hong Kong Special Administrative Region is firmly in the hands of patriots.
The decision will improve the current electoral system and also authorizes the NPC Standing Committee to amend Annex I and Annex II to the Basic Law, which clarify the method of the selection of the chief executive and the formation of the Legislative Council.
In a one-on-one interview with China Daily, Zeman, chairman of Lan Kwai Fong Group, said the global financial hub was stuck in recent years due to endless filibustering at the Legislative Council and the political melodramas.
"The government had their hands tied and they cannot move…Every bill or law that was supposed to be passed or in order to help Hong Kong people and help the city move forward, was blocked," Zeman said.
Patriotism to clear confusion on identity
One of the reasons behind the phenomenon – everything is being politicized in Hong Kong – is that a number of Hong Kong people lacked national identity and national pride after the city was handed over to China from British rule, according to Zeman.
"One country, two systems", an invention of the late leader Deng Xiaoping, has no example to follow, he said, adding that Hong Kong is the example. But after the return of Hong Kong, there was no national education in Hong Kong and it led to a vacuum in people's identity, he said.
Given that, people's thoughts were easily influenced by voices from foreign countries and the city was open to foreign interference, Zeman, who has been living in Hong Kong for almost five decades, pointed out.
"You're open to letting other countries influence you, because you don't know who you are. That was a big problem." He said.
He added this is the reason why some Hong Kong opposition politicians are keen on going overseas and seeking so-called "help" from foreign governments and why there were so many confused protesters carrying British and American flags during the city's social unrest in 2019.
All of these demonstrate it's necessary to stress the importance of patriotism in the city and give the city's electoral system an overhaul to ensure patriots are elected to govern the city, Zeman said.
The Canada-born businessman said it's quite common and natural to require people to respect and love their own country.
He recalled that when he was about five or six years old in Canada, he used to salute the national flag and sing God Save the Queen – a royal anthem in a number of Commonwealth realms – at school almost every morning.
Moreover, Zeman said it's normal, both in western and eastern countries, to require people who run for public office to be loyal to their country.
"On the first day when the American Senate starts or the House Representatives starts, everyone pledges allegiance to the flag and everyone pledges allegiance to the country," he said.
"Canada. Similar. Every elected official has to pledge allegiance. This is nothing new. (In the) UK every lord, everyone that sits in the House of Commons, has to pledge allegiance," he added.