Online English education platform plays bigger role in post-COVID era
chinadaily.com.cn | Updated: 2021-03-14 17:07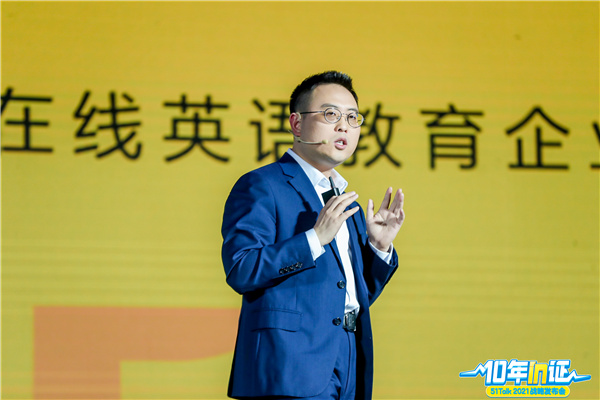 To mark its 10th anniversary, 51Talk, China's leading online English education platform, recently held its 2021 Strategic Meeting and Visioning Conference on Wednesday to update its stakeholders about its future plans in China and in the Philippines.
In his keynote address, Founder and CEO Jack Huang underscored the important role of Filipino teachers in delivering high-quality online English lessons to students.
"During the past decade, Filipino teachers have risen to become one of the most popular foreign teachers in China. As the online Education industry matures, Filipino teachers are expected to play a bigger role in the future, both for 51Talk and bilateral exchanges," said Huang.
Bridging the gap between people
This past year, the COVID-19 pandemic has posed a grave challenge to the economic activity of the international community, and the Philippines is no exception. Against the backdrop of high unemployment rates and sluggish economy, 51Talk announced last May that it would provide livelihood opportunity for 30,000 Filipino online English teachers.
Zeeryl Vivi, a home-based teacher with the company, shared her story during the event attended by international and Chinese media and education stakeholders. According to her, she considered 51Talk as a blessing.
"Living in a small city, there are a few opportunities available to me. 51Talk allowed me to live my life to the fullest while also enjoying a few niceties once in a while," the 24-year-old teacher said, adding that "through online English education between Filipino teachers and Chinese students, a deep connection and a digital bridge of friendship is being built."
Zeeryl is one of thousands of 51Talk teachers who have shared how grateful they are about their home-based livelihood throughout the pandemic by sharing their accomplishments and experiences in social media.
"When the pandemic happened, I was thankful and blessed to have a home-based job. It became not just my bread and butter but my stress reliever also. Now, I'm a student by day and an online teacher by night and weekends," said Pinky Narrazo Barata.
"In the era of pandemic, 51Talk is a big blessing for me and my family. We survived a lot of challenges in life because of this," said KC Trinidad, another home-based teacher.