Chile's President Sebastian Pinera gets second Chinese Sinovac injection
China Daily | Updated: 2021-03-15 09:27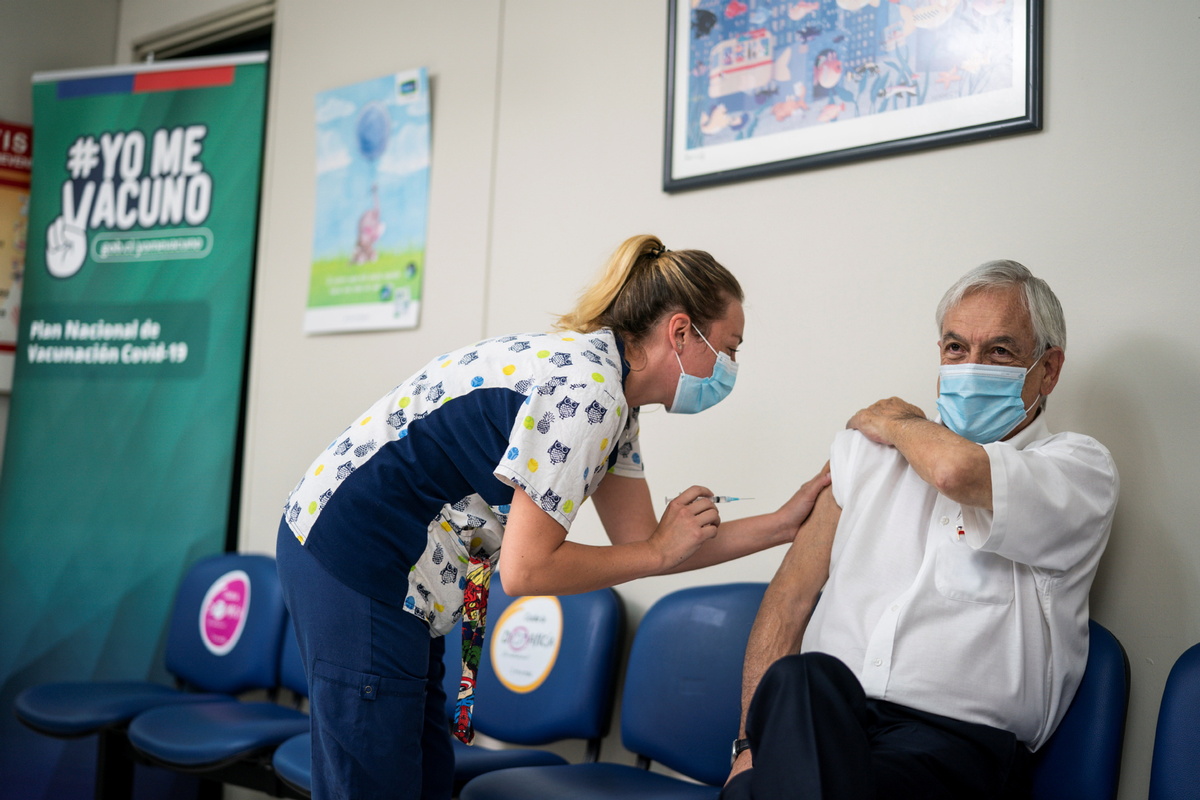 Chile's President Sebastian Pinera has received his second dose of CoronaVac vaccine, developed by Chinese pharmaceutical company Sinovac.
In the fight against the pandemic, "We have two great tools, two great allies. One is the vaccine and the other is taking care of yourselves," Pinera told reporters after getting the shot at the Clinical Hospital of Chile's Air Force in the capital Santiago.
He received the first dose on Feb 12 in Futrono, a town in the Los Rios region of southern Chile.
Chile's vaccination process has gone "very well", with 4.6 million Chileans vaccinated to date, and 1.5 million having received their second doses, Pinera said.
"We are very close, very close to reaching the goal of vaccinating 5 million people, the population at risk, the elderly, the chronically ill … to be able to move towards the protection of health and the lives of all our compatriots."
Chile launched mass vaccinations on Feb 3, after first vaccinating healthcare workers in December.
The country has registered more than 870,000 cases of COVID-19 and about 21,000 deaths, said the latest report from the health ministry.
On Friday, the first batch of China-donated Sinopharm vaccines arrived in Libreville, the Gabonese capital.
Prime Minister Rose Christiane Ossouka Raponda welcomed the cargo at the airport.
China responded quickly to the Gabonese government's request for vaccines and was the first country to do so, fully demonstrating the fraternity between the two countries, said Raponda.
President Ali Bongo Ondimba said on Friday that the national vaccination campaign was about to start and that healthcare workers, security forces, people at risk and the elderly will be the first to get shots.
Xinhua