US business expert talks consequences of trade sanctions
By LIU YINMENG in Los Angeles | China Daily Global | Updated: 2021-03-15 10:03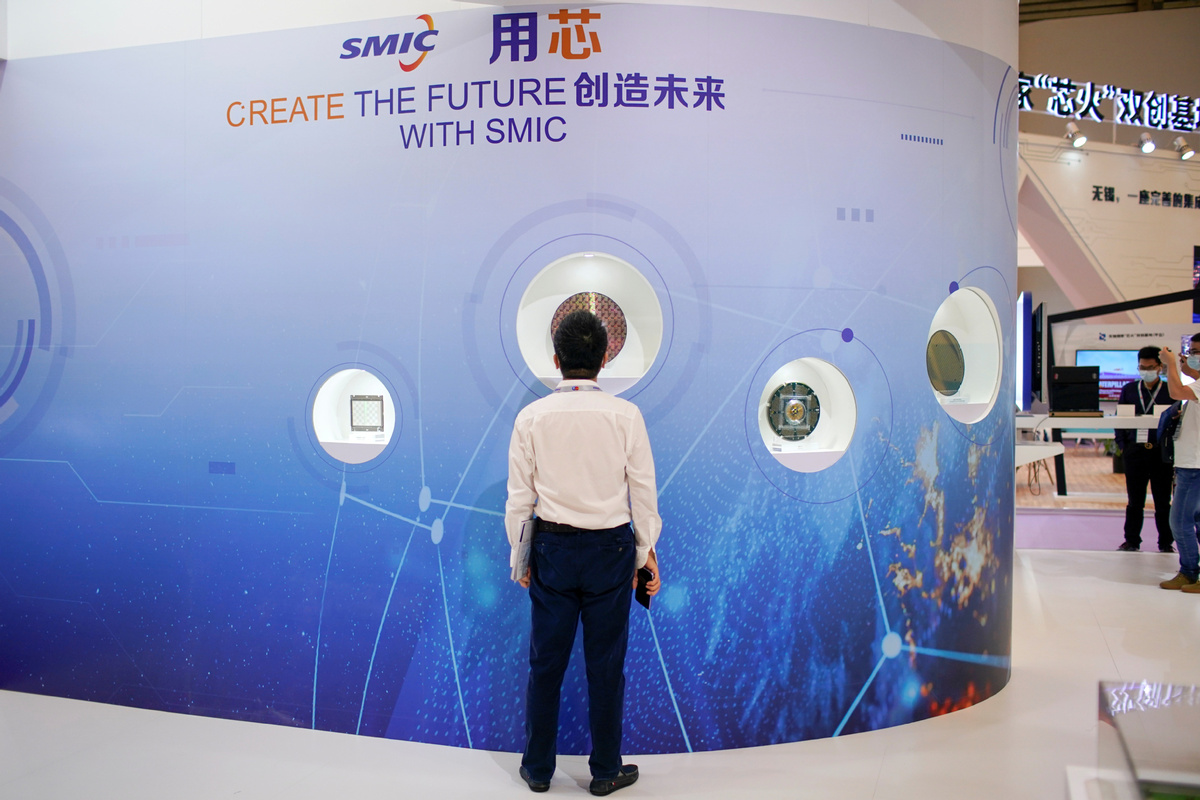 Trade policies often have unintended consequences, such as US sanctions on a major Chinese tech company contributing to a global shortage of semiconductors, an expert on global trade told business webinar attendees.
"I think based on what I've seen and read, it's partly because of supply chain issues with COVID, but it's also being attributed to unintended blowbacks or consequences of our export-control and growing tech battle between the US and China," said Robert Oberlies.
Oberlies, an adviser for global companies on US and international transactions who has lived in the US and China, was a speaker at a webinar on Thursday hosted by the Minnesota-China Business Council. The talk focused on the Biden administration's China policy and implications for American business navigating the transition from the Trump administration.
Oberlies was referring to Semiconductor Manufacturing International Corp (SMIC), China's top semiconductor firm. In December, it was added by the US government to an export "entity list", which restricts American firms from exporting technology to the company and "effectively made SMIC radioactive for US investors and many global investors".
The blacklisting of the company, along with supply chain disruptions caused by the pandemic, contributed to the global shortage of semiconductors, Oberlies said.
The automotive sector has been particularly hard hit by the US-China "chip war'' because of the massive shortage of certain semiconductors used in vehicles.
Manufacturers in China and the US have had to shut down production. General Motors recently reported that it is idling three of its assembly plants in North America and running a fourth one in South Korea at half capacity for one week due to the semiconductor shortage.
"These are just a few examples of how complex the supply chains have become. It makes policymaking really challenging, because we are so interconnected, and often policies have many unintended consequences," Oberlies said.
The US-China relationship deteriorated rapidly in recent years as the Trump administration took a hard line against China on trade, technology and other issues. China and the US applied reciprocal tariffs on billions of dollars' worth of goods.
The US then put Huawei Technologies Co Ltd and other Chinese firms on an economic blacklist that prevented them from buying components from key US suppliers.
Oberlies said that supply chains already were changing in China pre-pandemic and before the trade war, driven by China's refusal to be the "dirty manufacturer of the world" and its desire to move up the supply chain to the higher value high-tech industry. China is also accelerating its efforts to be "self-reliant".
He said some American companies already were planning for the change, and they were either relocating their manufacturing plants to second-tier or third-tier cities in China or to other countries like Vietnam. The trade war and the pandemic only accelerated their plans.
Despite the trade frictions, recent surveys from the American Chamber of Commerce and the US-China Business Council indicate a consistent desire of American companies to further invest in China, "but it's more a matter of in China for China, or in China for selling in the Asia market", Oberlies said.
"We have always been selectively coupled, and we are now just entering a new stage where we will couple in new ways, and less so in others, but continue to be vitally important to each other," Oberlies said.
Thomas Hanson, a former US Foreign Service Officer with the State Department, who spoke at the event, said that as opposed to the Trump administration, which had been confrontational in many of its policies, the Biden administration will seek to engage in more dialogue with the Chinese.
He expects the Biden administration to put more sanctions on the Chinese tech sector, but also to gradually ease levies on other sectors, such as agriculture.
"For the Biden team, this is all about geopolitics, and it's all about engaging our allies … to the extent that our allies want to trade with China. I don't think we are going to push them to the wall on that. I think we are going to try to keep trade going," he said.
Hanson said "it's a good sign" that Chinese and American senior-level officials have agreed to meet for the first time since the Biden administration took office on Jan 20.
China's Director of the Office of the Central Commission for Foreign Affairs Yang Jiechi and State Councilor Wang Yi will meet Thursday with US Secretary of State Antony Blinken and White House National Security Advisor Jake Sullivan in Anchorage, Alaska.
"We will have to hope that the beginning of a dialogue takes place that can get the relationship somewhat back on track, especially economically," Hanson said.