3D-printed houses emerge in US as housing need rises
By LIA ZHU in San Francisco | China Daily Global | Updated: 2021-03-15 10:09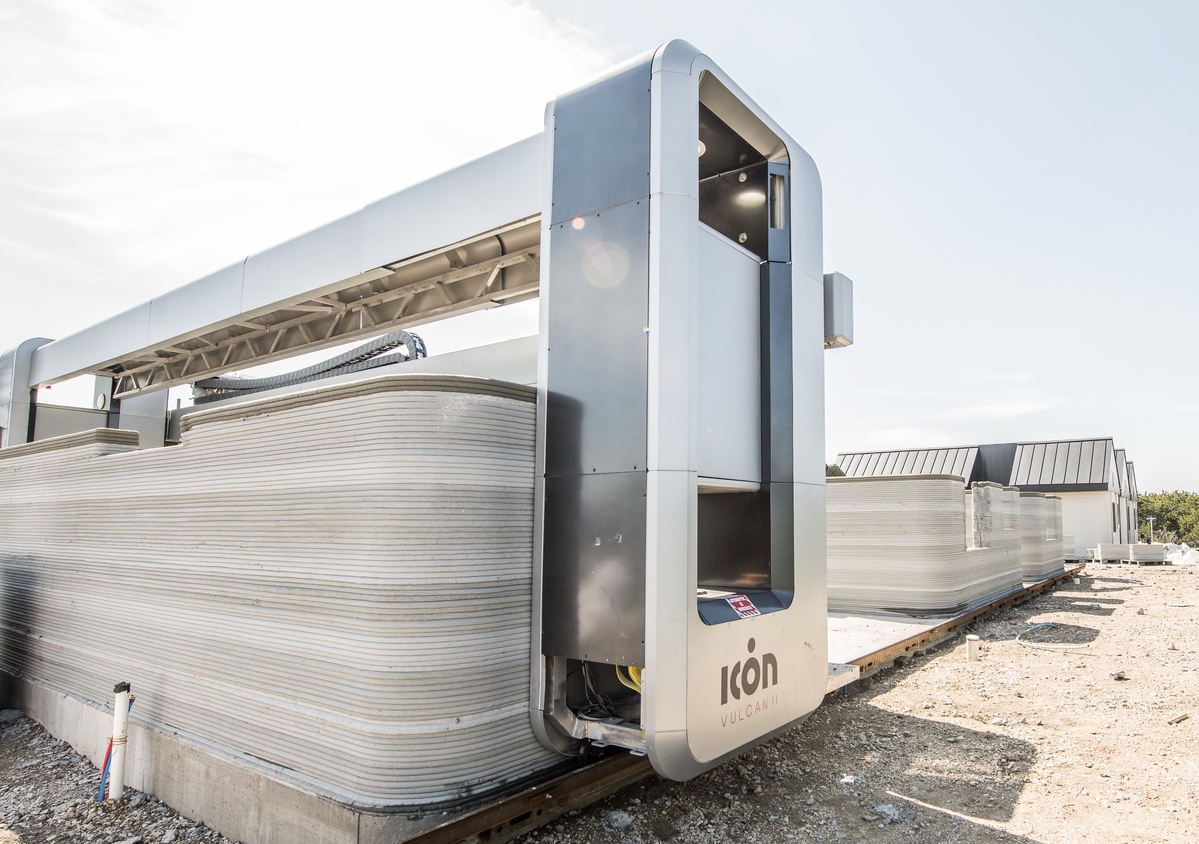 The 3D-printing construction technology can "precisely control the deposition on concrete over a large print area", so it can build a house in weeks, the company said.
The technology will help address the "extreme lack of housing that has left us with problems around supply, sustainability, resiliency, affordability and design options", said Jason Ballard, CEO of ICON.
ICON also partnered with the non-profit organization New Story on a 3D-printed housing project in an impoverished, rural part of Mexico in 2019, according to CNN, which called the project "the first 3D-printed neighborhood in the world".
In the US, the first 3D-printed housing community will be built in Rancho Mirage, a desert resort city in California, according to developer Palari.
It covers 5 acres, includes 15 houses and is set for completion by next spring. Each house has three bedrooms and two bathrooms on a 10,000-square-foot lot with a swimming pool and deck for $595,000.
All the houses will be made from 3D-printed panels by Mighty Buildings, an Oakland, California-based construction technology company.
The company uses panelized technology, called the "Mighty Kit System", to print a "stone-like" material. Unlike SQ4D and ICON, which work on the building site, Mighty Buildings ships the panels to the site, where they are assembled.
The houses in the Rancho Mirage project will take a month to install as opposed to three to six months using traditional methods, Palari CEO Basil Starr told the Los Angeles Times. A typical project of this scale would take around three years, but they are planning for no more than a year and a half, he said.
The pre-sale campaign started in late February and sold out within days, said Starr, adding that most of the buyers were tech-savvy millennials with a passion for sustainability.
Apart from the construction speed, the companies also emphasize that 3D printing is more eco-friendly than conventional building methods because 3D printers generate the precise amount of material, while building wood-frame houses will result in construction debris ending up in landfills.
The 3D-printing technology also provides "safer, more resilient" houses that are designed to withstand fire, flood, wind and other natural disasters better than conventionally built houses, according to ICON.