Shanghai Customs provides commodity inspection update
By He Qi in Shanghai | chinadaily.com.cn | Updated: 2021-03-15 17:04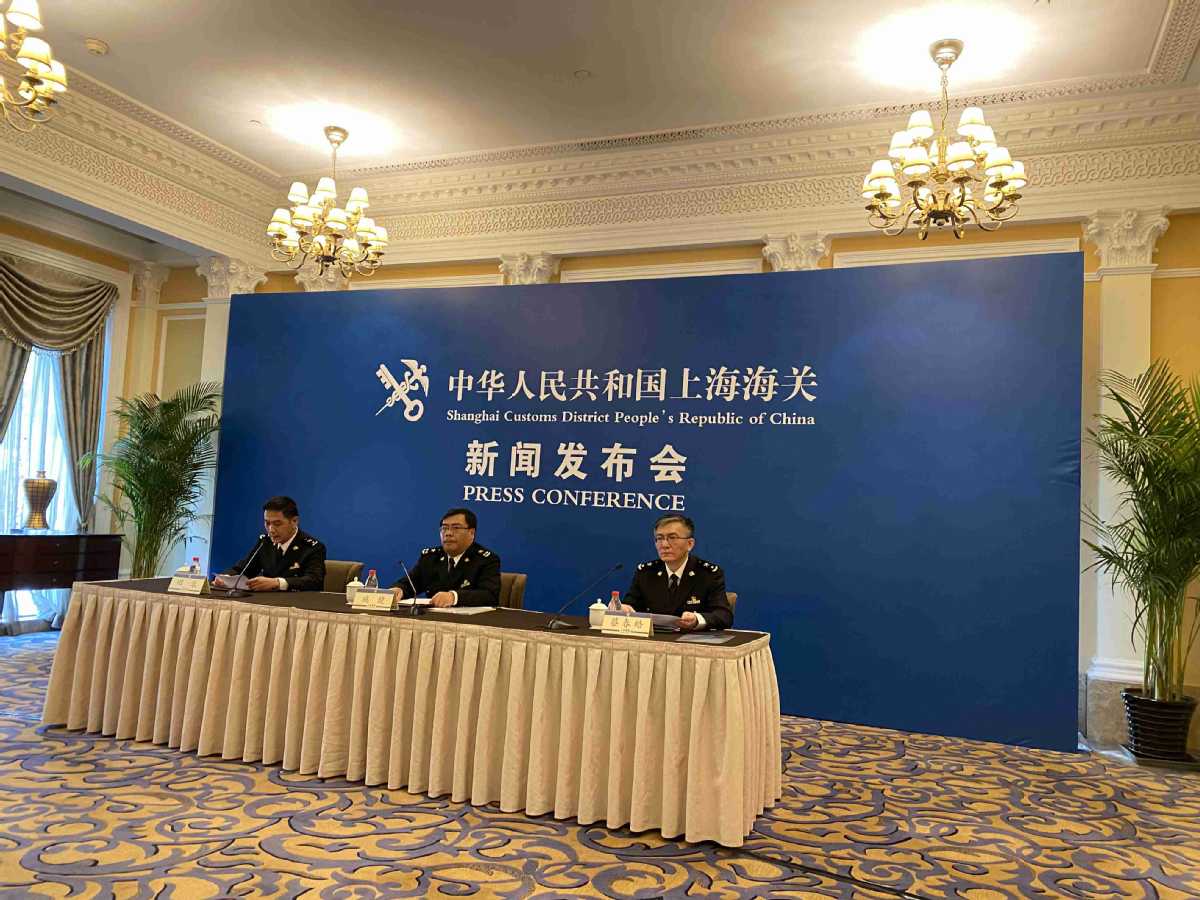 More than 5.2 million pieces of counterfeit and shoddy epidemic prevention exports were seized in 2020, said Cai Chunhao, director of the commodity inspection department of Shanghai Customs at a news conference on Monday.
Held by Shanghai Customs on World Consumer Rights Day, the conference was about the quality and safety monitoring of import and export commodities in the past year.
According to Shanghai Customs, authorities also carried out risk monitoring on 199 batches of imported consumer goods for children, including children's scooters, clothing, food products, diapers, and stationery, with 95 batches of them failing to meet the require standards, resulting in an overall unqualified rate of 47.7 percent.
In addition, about 88 batches of cross-border e-commerce import consumer goods were inspected by the customs, with 23 failing to meet the required standards.
About 794 batches of vehicles, 60 batches of imported food contact products, 96 batches of coatings, and 5,515 batches of import and export dangerous chemicals and their packaging were found to be unqualified by Shanghai Customs in 2020.
The official announced during the conference that Shanghai Customs will continue to implement the task of epidemic prevention and control, improve the supervision efficiency of import and export commodity inspection, deepen anti-counterfeit efforts for imports and exports, and continue to promote the reform of commodity inspection operations in 2021.