How should China raise retirement age?
China Daily | Updated: 2021-03-16 07:02
Editor's Note: During the 14th Five-Year Plan (2021-25) period, the statutory retirement age will be raised in a phased manner, according to recently released documents. Two scholars share their views with China Daily on why and how the retirement age should be raised.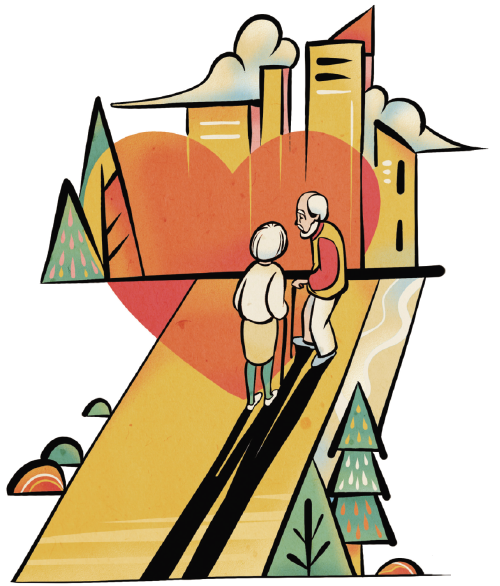 Raising retirement age necessary and reasonable
It is understandable that the plan to raise the retirement age has sparked online debates, because the move involves individuals' interests. Actually, China proposed to study the pros and cons of extending the retirement age during the 13th Five-Year Plan (2016-20) period, and delayed retirement has been on many countries' agenda for a long time.
The wider the debate is, the clearer the issues will become. The first misunderstanding is that the government is mulling raising the retirement age to make up the so-called shortfall in pension funds. The fact is, there is no such thing as a nationwide shortfall in the pension funds, because the situation varies from region to region. Some regions generate surplus pension funds while others struggle to collect enough funds to meet their requirements. So we need a unified pension system to ensure all regions have adequate pension funds.
Many countries with pension insurance surplus are drawing up plans for raising the retirement age, which shows that delayed retirement is not necessarily related to balanced distribution of pension funds, which is a problem that requires long-term solutions.
Pension is paid on the basis of the number of years a person has worked-when he or she started working and how long he/she worked.
Nowadays, people start working at a much later age. So the retirement age should be extended in line with the structural changes of individuals' life-cycle, especially working years. For example, most people born in the 1960s started working after graduating from high school. If they retire or have retired at 60, and are expected to live up to 80, they would have worked for about 40 years and would draw pensions for about 20 years.
But many born in the 1980s and 1990s started (or may start) working at 25 or even 30 due to their pursuit of higher education. If such people, too, retire at 60, they would have worked for only 35 or 30 years. And given their longer life expectancy, they will receive pensions for a longer period of time, putting extra pressure on the pension system.
Therefore, delayed retirement can be better understood in terms of life-cycle and working years.
But since delayed retirement concerns people's interests, it must be formulated carefully. First, the retirement age should be raised, once the leadership decides to do so, uniformly across the country. Although rolling out pilot programs before implementing many economic and social reforms made them more effective, the retirement age cannot be raised in different regions in a staggered manner, because that will not be conducive to balanced development in different regions. Also, people should be given some retirement options to choose from.
Second, some people are against raising the retirement age because they feel they may be forced to work for a few "extra years". Learning from other countries' practices, some policies can be adopted to help people accept the delayed retirement plan. For instance, it should be made clear to employees that the longer they contribute to the pension funds, the higher pension they will draw after retirement-and early retirement will result in reduced pension. Such incentive policies can help win over those opposed to extending the retirement age.
Third, many believe raising the retirement age will reduce employment opportunities for young people, as fewer new posts would be created due to people's retirement. But such worries are unnecessary. A job is not created because of a person's retirement, rather job creation depends on a country's economic development and industrial structural adjustment. So the government should carefully monitor the labor market, and pay closer attention to the employment problems faced by young people and to older employees' safety.
And fourth, it is important to balance the interests of different groups. China's current retirement system distinguishes between men and women, and the employees of State-owned enterprises and privately-owned companies have different opinions on delayed retirement. The new retirement policy needs to be fair to all groups.
The debate on delayed retirement shows reform of social policies has transformed from the inclusive to the structural model, which will face more challenges and need more political wisdom and practical strategies to resolve.