John Pombe Magufuli, Tanzania's president, dies at 61
By Otiato Opali in Nairobi, Kenya | chinadaily.com.cn | Updated: 2021-03-18 19:48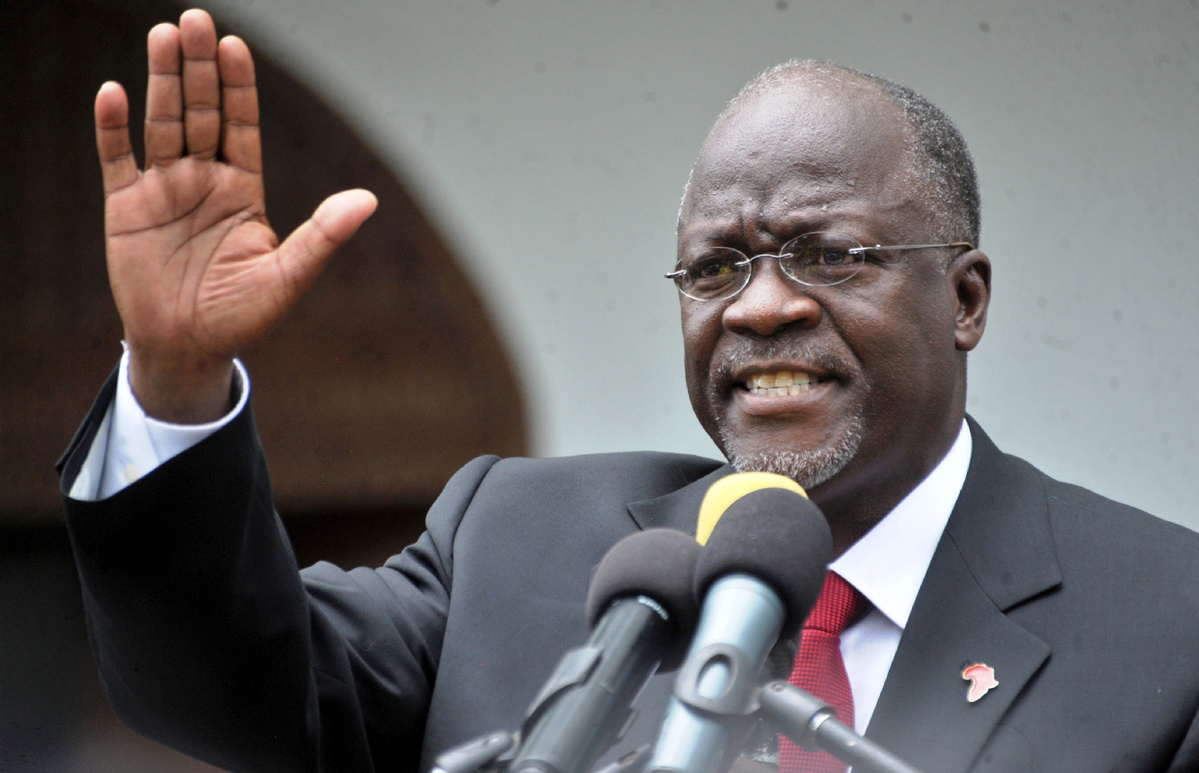 Tanzania's President John Pombe Magufuli has died at age 61, according to an announcement made by Samia Suluhu Hassan, the country's vice-president, on Wednesday. The announcement came after the president had not been seen in public for more than two weeks leading to speculation about his health.
In a televised speech on Tanzania's national broadcaster, Hassan announced Magufuli died of a heart condition on Wednesday at about 6 pm local time at Mzena Hospital in Dar es Salaam. Hassan added Magufuli was admitted to the hospital on March 14.
"Dear Tanzanians, it is sad to announce that today 17 March 2021 around 6 pm we lost our brave leader, President John Magufuli who died from heart illness at Mzena hospital in Dar es Salaam where he was getting treatment," Hassan said.
The vice-president also said Magufuli was first briefly admitted to the Jakaya Kikwete Cardiac Institute on March 6, but was subsequently discharged. He was rushed to hospital again on March 14 after feeling unwell. She announced the nation will observe a 14-day period of mourning.
According to Tanzania's constitution, Hassan will be sworn in as president to serve the remainder of the five-year term Magufuli began when he won re-election in October last year. The move will make her Tanzania's first female president.
After the death was announced, opposition leader Zitto Kabwe said he had spoken to the vice-president to offer condolences for Magufuli's death.
"This is an unprecedented moment for our United Republic of Tanzania and one that will undoubtedly move us all in very personal ways. The nation will remember him for his contribution to the development of our country," Kabwe said in a statement published on Twitter.
Magufuli was first elected as president in 2015 and later won a second term in last year's poll. A controversial politician, Magufuli was hailed for his anti-corruption stance during his time in office and his contribution to Tanzania's development, especially in infrastructure.