Colorado governor's meat-free day draws a rebuke
By BELINDA ROBINSON in New York | Updated: 2021-03-19 07:12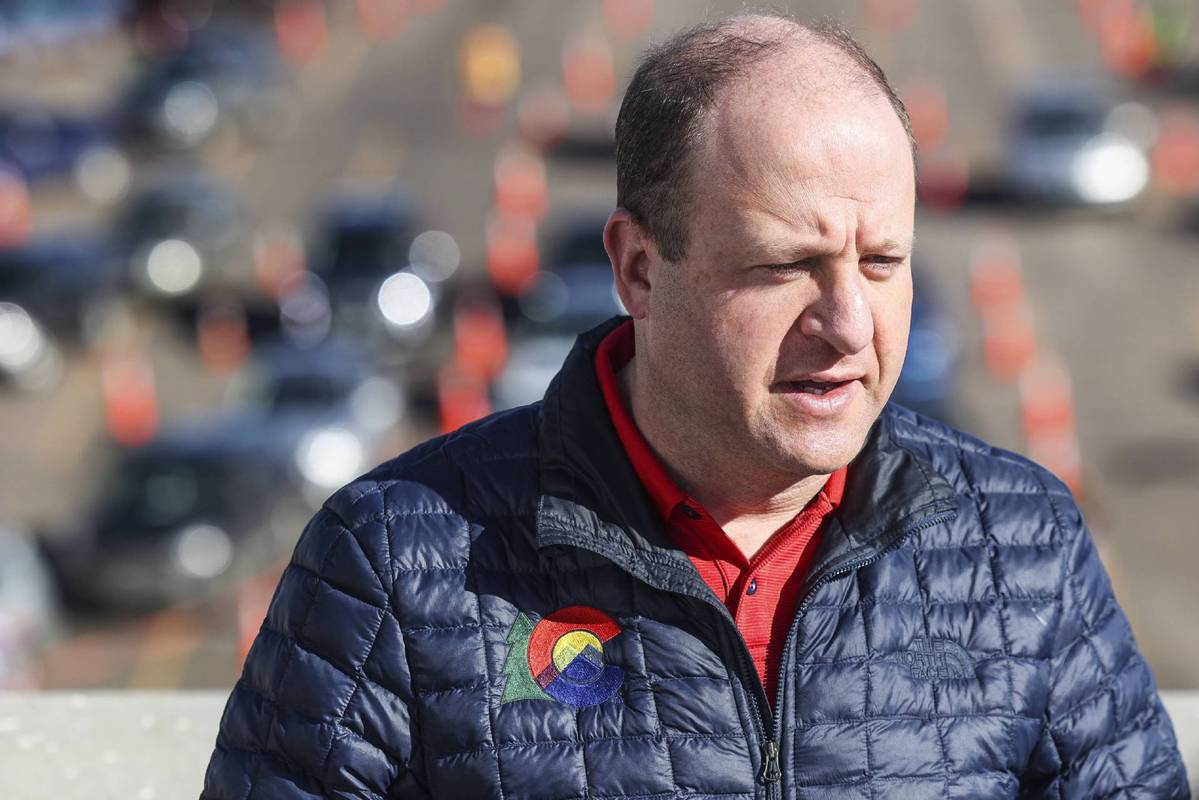 The Democratic governor of Colorado has come under fire from politicians, meat processors and the US cattle industry after encouraging residents to go meat-free for one day in a state that ranks among the highest in the country with the number of cattle.
Governor Jared Polis released a proclamation in February urging Coloradans to avoid eating meat on Saturday.
It said: "Removing animal products from our diets reduces the risk of various ailments, including heart disease."
The proclamation for 'MeatOut' day also flagged concerns over the meat industry's impact on the environment, as beef methane emissions affect climate change, say scientists.
Freya Dinshah, author and president of the New Jersey- based American Vegan Society, says that there are many benefits associated with not eating meat.
"You're not taking in any cholesterol, and while the body does need cholesterol we make as much as we need and you're not getting it from animals so that's a big plus," Dinshah told China Daily.
But shortly after Polis released the proclamation, he faced a swift backlash.
Republican Colorado State Senator Jerry Sonnenberg, a third-generation rancher, blasted MeatOut day.
"We can't have leadership in this state throw the number two industry in this state under the bus...that's unacceptable!" he said on the senate floor last month.
He also expressed fears that the day could have an economic impact on the National Hereford Association -- the second-largest US beef breed association with 7,000 members after it threatened to leave the National Western stock show, a livestock event with rodeos.
The Western, a popular livestock show, was canceled in January for the second time ever since 1906 due to concerns over the coronavirus pandemic.
Sonnenberg continued his attack on Polis, saying, "This contributes to his war on rural Colorado and creates an even bigger divide and it is a slap in the face."
Polis, whose husband Marlon Reis is a vegan, has been in hot water with the meat industry before when he promoted Burger King's meatless burger, the Impossible burger.
Polis hit back at critics of MeatOut day, saying they are overreacting and that he likes meat.
But the Colorado Cattlemen's Association (CCA) took his proclamation so seriously that they have launched a 'MeatIn' day on Saturday as a rebuttal.
CCA also posted a list of restaurants that will purposely serve meat that day. It also has showcased the locations of beef barbecues that will take place on Saturday and is encouraging donations of $200 in support of the MeatIn movement.
CCA said in a statement on its website: "CCA and the livestock industry will be coordinating with restaurants, grocery stores, and other retail fronts to feature a meat product on March 20 to support the beef and meat industries, while also supporting these businesses who have felt the crushing blows of the pandemic and lost business and customers.
"We are supporting a "Meat In" movement instead… meet in a restaurant and order your favorite meat dish, meet your family and friends for a meal featuring meat. Let's focus on keeping meat in and on the breakfast, lunch, and dinner table!"
Conservative talk show hosts in the state have also expressed disgust at Polis's suggestion. Many radio stations are encouraging people to buy meat on Saturday.
Colorado, a traditionally meat producing state, has a large agricultural industry, which is critical to the state's economic success. It produces more than $7 billion in cash receipts. The state's cattle and calves are Colorado's No. 1 agricultural commodity.
Figures from the Agriculture department's National Agricultural Statistics Service ranks Colorado as having the 10th most cattle in the US. It had 2.85 million head of cattle in 2018, according to NASS. Texas has the most.