Africa takes step to end AIDS
By OTIATO OPALI in Nairobi | China Daily Global | Updated: 2021-03-19 09:47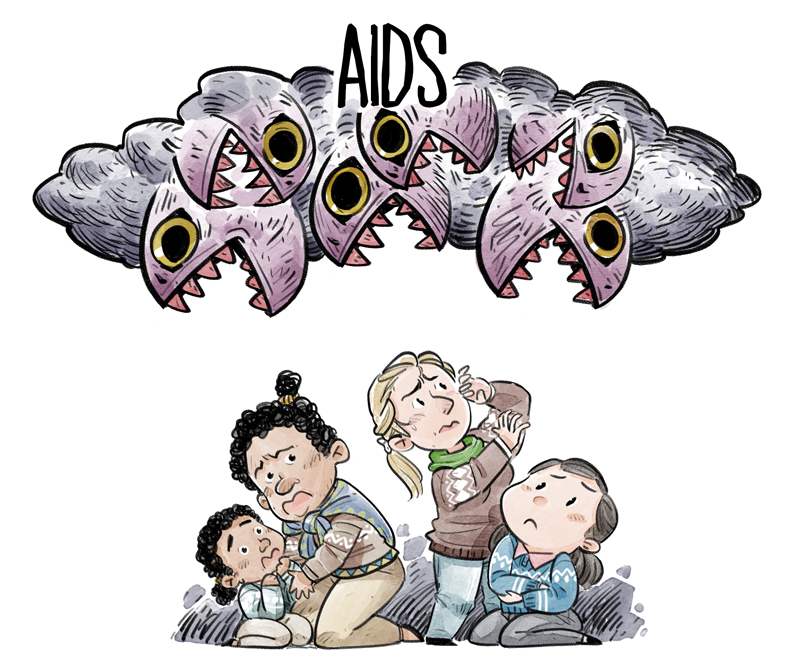 Newly signed memorandum of understanding expected to open 'new windows of cooperation'
The Joint United Nations Programme on HIV/AIDS and the African Union have agreed to reinforce their partnership and recommit member states working to end AIDS.
In a newly signed memorandum of understanding, UNAIDS and the AU committed to working together to address the socioeconomic and political impacts of HIV in Africa, and to accelerate the goal of reaching universal health coverage and reducing HIV/AIDS cases on the continent.
The agreement is expected to pave the way for more resilient, agile and inclusive health systems in Africa, UNAIDS said on its website.
Amira Elfadil Mohammed Elfadil, the commissioner for the AU's Department of Health, Humanitarian Affairs and Social Development, said the continent looks forward to reinforcing its relationships to put communities at the center of the HIV response and to address other health challenges.
"The renewed MoU between the African Union and UNAIDS opens new windows of cooperation and new opportunities for ending AIDS in Africa. We need to deliver on this promise; it is doable," Elfadil said.
The AU will coordinate its efforts to ensure that HIV remains a priority on the continent and is integrated into the AU's broader development, human rights, peace and security agenda.
Winnie Byanyima, executive director of UNAIDS, said: "I am delighted to sign the renewed MoU with the African Union. The African Union is one of UNAIDS' most important partners. I look forward to reinforcing our relationship to put communities at the center of the response to HIV, address other health challenges such as COVID-19, and reduce inequalities that increase people's vulnerability."
Byanyima added that this is a pivotal year, as UN member states are expected to recommit to the HIV response with the adoption of a new political declaration on the issue in June.
The partnership agreement comes as the continent grapples with overburdened and insufficiently financed health systems in the face of the COVID-19 pandemic.
UNAIDS welcomed the decision last year by the UN General Assembly to organize a high-level meeting on HIV and AIDS, which will be held in June. The high-level meeting will review the progress made in reducing the impact of HIV since the last UN General Assembly high-level meeting on HIV and AIDS in 2016.
The high-level meeting will take place as the world marks 40 years since the first case of AIDS was reported and 25 years since the establishment of UNAIDS.
Byanyima urged world leaders to seize the opportunity offered by the new high-level meeting on HIV and AIDS to maintain their focus on and commitment to ending AIDS as a public health threat as part of the UN's 2030 Agenda for Sustainable Development.
"The AIDS epidemic is unfinished business and must be ended for everyone everywhere, including for young women and adolescent girls and for other groups of people disproportionately affected by HIV," Byanyima said. "The right to health belongs to all of us."