China mourns Tanzanian President Magufuli's death
China Daily | Updated: 2021-03-19 10:16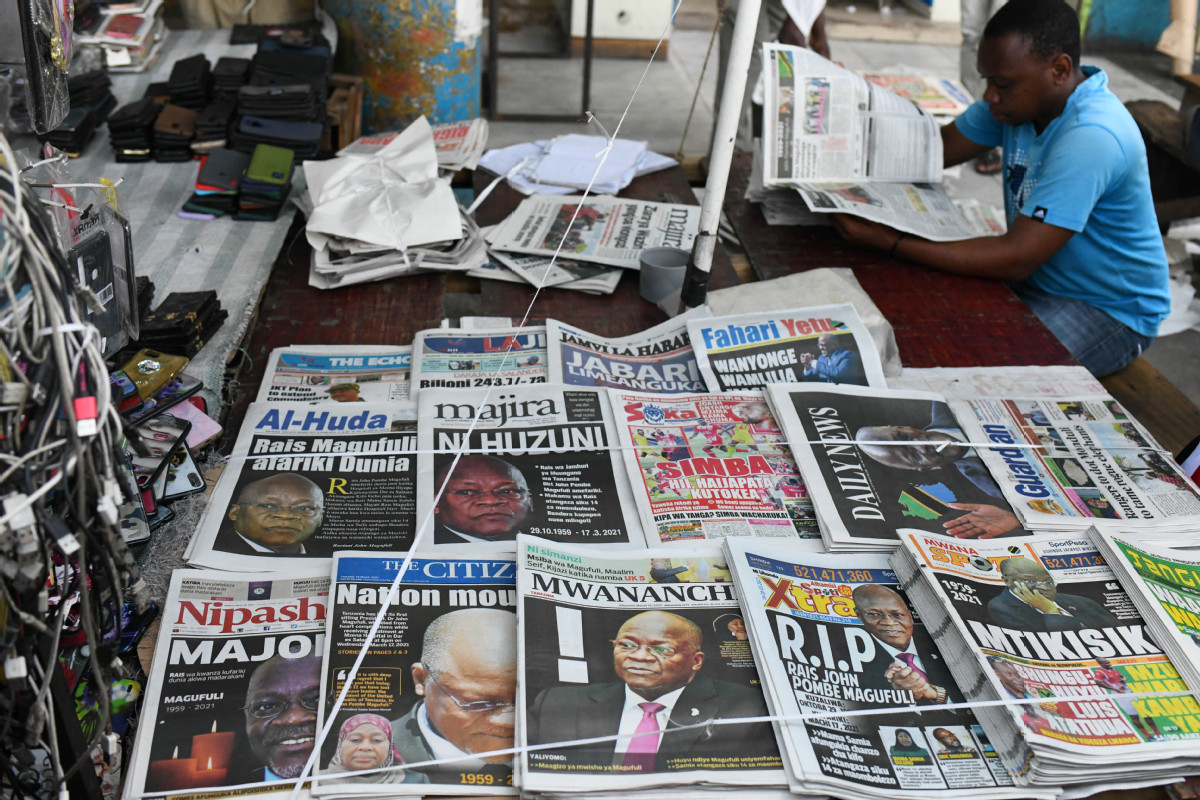 China on Thursday expressed its deep condolences over the death of Tanzanian President John Magufuli.
Foreign Ministry spokesman Zhao Lijian said Magufuli had attached great importance to the development of relations with China and made important contributions to the promotion of China-Tanzania cooperation in various fields.
"China expresses its deep condolences for his unfortunate death and sincere condolences to the Tanzanian government and the family of President Magufuli," Zhao said at a daily news conference.
Magufuli was an outstanding leader of Tanzania who firmly defended national sovereignty, opposed foreign interference and led the Tanzanian people to actively promote the country's economic and social development, and was supported by the Tanzanian people, Zhao said.
He added that China cherishes the profound traditional friendship between the two countries, and the Chinese people will stand firmly with the Tanzanian people at this moment of grief.
Magufuli passed away due to heart disease at the age of 61, Tanzania's Vice-President Samia Suluhu Hassan announced on Wednesday.
She said Magufuli was admitted to the Jakaya Kikwete Cardiac Institute earlier where he was treated for chronic atrial fibrillation, a heart condition he has suffered from for more than 10 years. Magufuli was reelected as president in October.
According to Tanzania's Constitution, Hassan shall be sworn in and become the president for the unexpired period of the term of five years.
Hassan also announced a 14-day national mourning following the death of Magufuli. "During the mourning days, all national flags will fly at half-mast," she said, adding that funeral arrangements will be announced later.
Magufuli was born in Chato, Kagera region, on Oct 29, 1959. He enrolled for teacher training at Mkwawa College of Education from 1981 to 1982.
He served in the Ministry of Works as deputy minister in 1995-2000 and then as minister in 2000-05. He also served as minister at the Ministry of Lands, Housing and Human Settlement Development in 2005-2008, the Ministry of Livestock Development and Fisheries in 2008-10, and at the Ministry of Works for a second time in 2010-15.
Xinhua and Otiato Opali in Nairobi, Kenya, contributed to this story.