All the right stuff on the white stuff
By ZHANG LEI | CHINA DAILY | Updated: 2021-03-20 09:24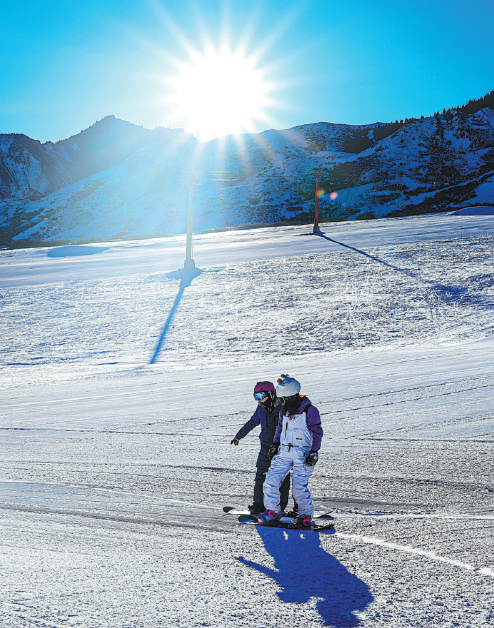 In 2019, after retiring from the national team, Xu did not return to her hometown, but chose to live in Xinjiang, the great northwest, a parallel frozen world where ice and snow festivals are frequent in the winter. Temporary amusement grounds are staked out on ice-locked rivers which may be used as winter sport parks, fun parks, or children's playgrounds.
"Xinjiang is endowed with abundant and superior ice and snow resources. The snow quality here is good, the air is good, and the weather is good too in the winter. It is especially suitable for skiing, but the lack of professional coaches has prevented the popularity of skiing from reaching a wider public. In response to the national call of having 300 million Chinese to fall in love with ice and snow sports, I think this is the place where I can build up my full potentials," Xu says.
Xu Xiujuan and her husband Wang Wen met in Xinjiang, and later the couple opened a training school to promote ice and snow sports for young people and cooperate with local ski resorts to carry out teaching.
In this snow season, Xu has been insisting on offering free public classes at the ski resort.
Every day, a steady stream of snowsports enthusiasts come here to learn snowboarding skills with her. "It is really tiring, especially after the students have had their winter vacations. There are so many children who come to the ski resort to attend my classes. During the Spring Festival in February, I had been staying in the ski resort to teach, and my child could only be left to the grandparents at home," Xu says. "But I am very pleased to see more and more young people enjoy my ski lessons."