New findings unveiled at legendary Sanxingdui Ruins
Share - WeChat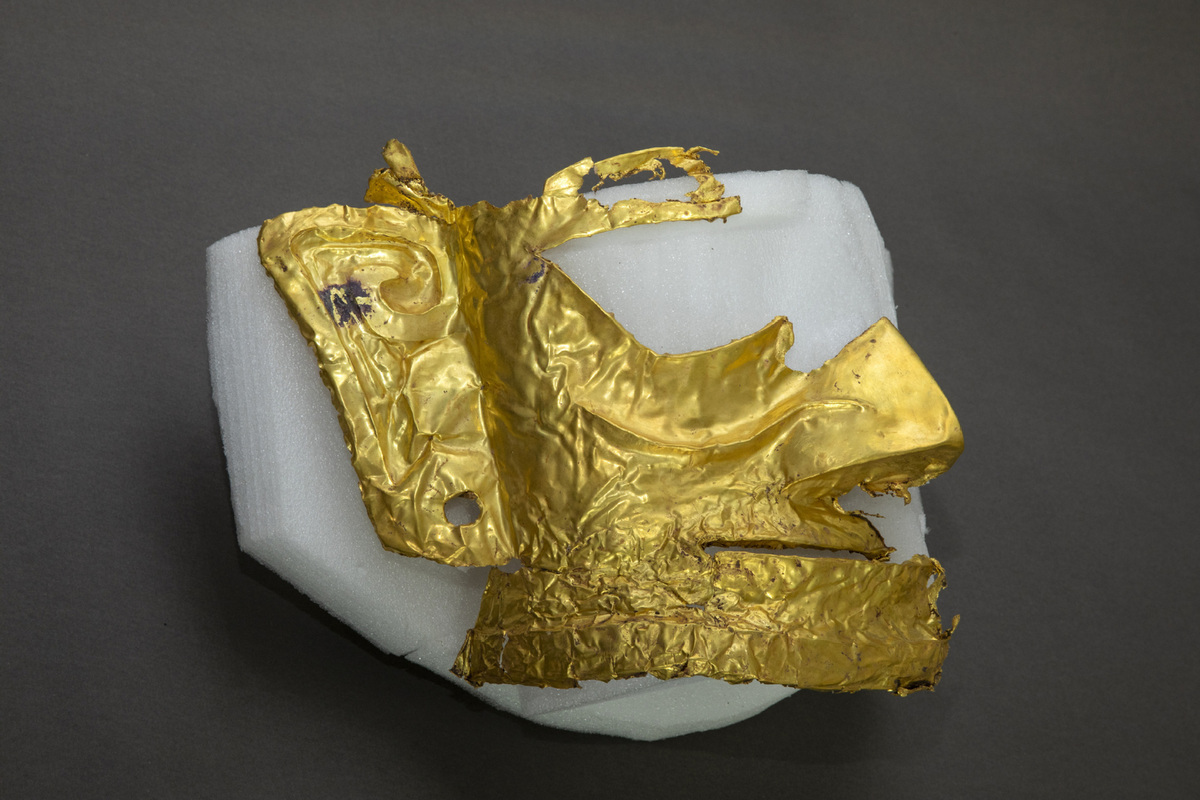 Investigation in the area around No 1 and No 2 was relaunched in October 2019, following an academic project to have a better understanding of ancient civilization in Sichuan region, and No 3 pit was found in December 2019, according to Lei Yu, a researcher of Sichuan Provincial Cultural Relics and Archaeology Research Institute who heads the ongoing excavation. Thirty-four research universities and research institutes have cooperated in this interdisciplinary project.
More excavation followed in March 2020, and five more pits were found last year. And detailed research began in October. Excavation capsules with hi-tech equipment were set up in the pits to better conserve the site.
The biggest pit among the six is 19 square meters, and the smallest is 3.5 square meters. Some unearthed artifacts echo previous findings in 1986 like bronze masks, divine trees, and jades, but previously unknown artifacts keep popping up. As Lei said shapes of some large-size bronze ware had never been seen.