New findings unveiled at legendary Sanxingdui Ruins
Share - WeChat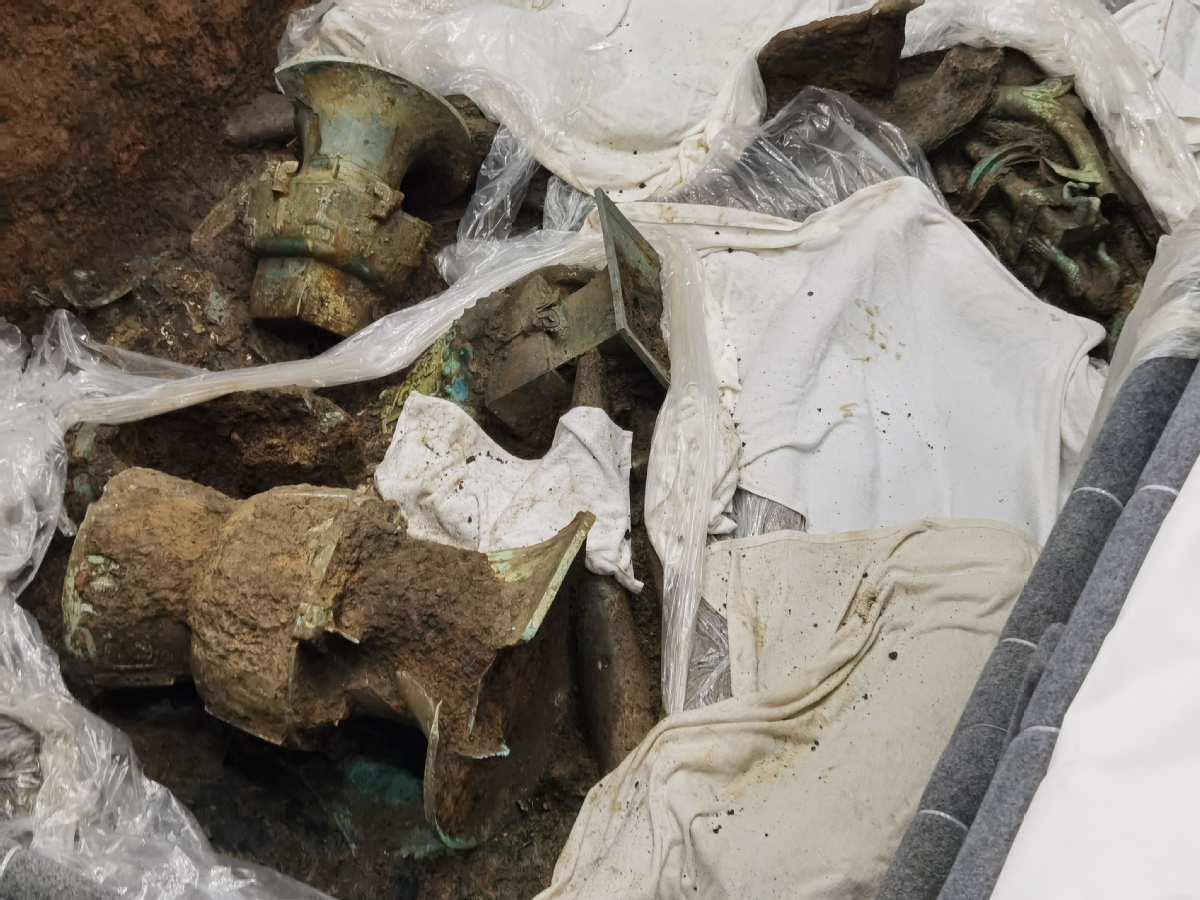 Other than masks, the gold artifacts also include gold foils, decorative pieces in shape of birds. Ivory and bone sculptures as well as silk were also found. Another key finding was cong, a typical jade artifact variety in Liangzhu Culture, dating back to 4,300 to 5,300 years ago, in Zhejiang province, and was later spread to rest of China.
Lei said the new discoveries will help to better understand many unexplained findings in 1986, and the similar shapes and findings in the eight pits — being smashed and burned — basically make sure their function should be "sacrificial pits", though previous speculations still varied.
Sanxingdui site covers an area of 12 square kilometers, and its core zone of an ancient city covers 3.6 square kilometers. According to the National Cultural Heritage Administration, studies of Sanxingdui site will become a pivotal project in an ongoing program Archaeology China, which tries to explain the origins of Chinese civilization and how diverse cultures communicate and come together.