Nearing 7m shots, pace picks up across Africa
By OTIATO OPALI in Nairobi, Kenya | China Daily | Updated: 2021-03-20 14:33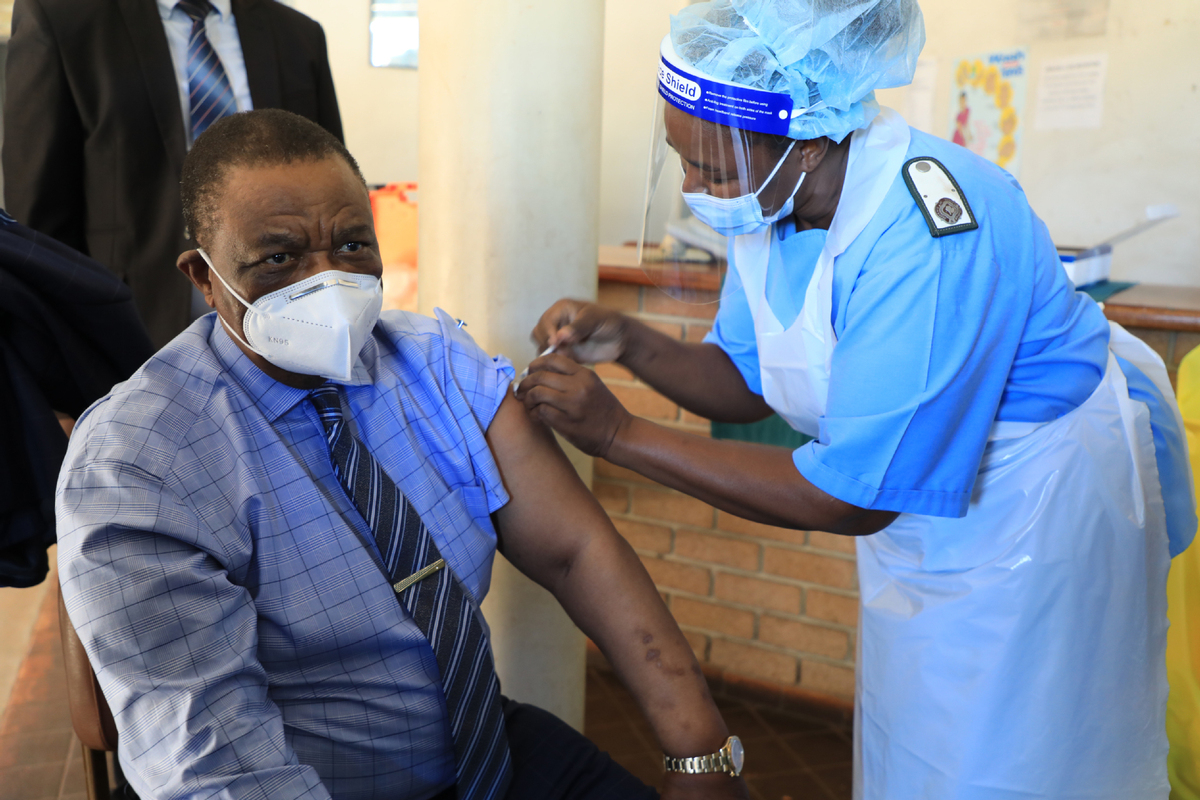 Nearly 7 million COVID-19 vaccine doses have been administered in Africa, where many of the first nations to get vaccination campaigns underway are making rapid progress after waiting months on the sidelines for supplies.
"Although Africa received vaccines late and in limited quantities, a lot of ground has been covered in a short space of time," Matshidiso Moeti, the World Health Organization's regional director for Africa, said at a virtual news conference on Thursday.
"Compared with countries in other regions that accessed vaccines much earlier, the initial rollout phase in some African countries has reached a far higher number of people."
African countries have been receiving the vaccines through the WHO-led COVAX facility, a global initiative aimed at ensuring equitable distribution; bilateral deals; and donations. Thirty-eight nations have received more than 25 million vaccines and 30 of them have started vaccination campaigns, according to the WHO.
Moeti said Ghana has administered more than 420,000 doses, reaching that mark two weeks after receiving COVAX-funded supplies of a vaccine from AstraZeneca. The doses have covered 60 percent of the target population in the first phase of the rollout in the greater Accra region.
In the first nine days, it is estimated that the West African country delivered doses to around 90 percent of its health workers.
In Djibouti, the first batch of a COVID-19 vaccine from China arrived on Thursday. The vaccine was made by Chinese pharmaceutical firm Sinovac Biotec.
Chinese Ambassador to Djibouti Zhuo Ruisheng said Djibouti is the first East African country to receive a vaccine from China-a development that underscores the importance China places on its multifaceted relationship with the Horn of Africa country.
'Solidarity' highlighted
Djibouti's Foreign Minister Mahmoud Ali Youssouf said: "China has shown it stands firm in its solidarity with Djibouti in a difficult time, through the quick anti-COVID-19 support it extended."
China has been providing vaccine aid to 69 developing countries in urgent need, and has exported vaccines to 43 countries, according to official figures.
Zimbabwe on Tuesday received a second batch of doses of a vaccine from Sinopharm, in a donation from China, alongside additional supplies of the Sinovac vaccine bought by the government.
Southern African neighbor Namibia also received a first batch of the Sinovac jab on Tuesday.
Xinhua contributed to this story.