Coming up next: 5G, digital 'breakthroughs'
By MA SI | China Daily | Updated: 2021-03-22 08:55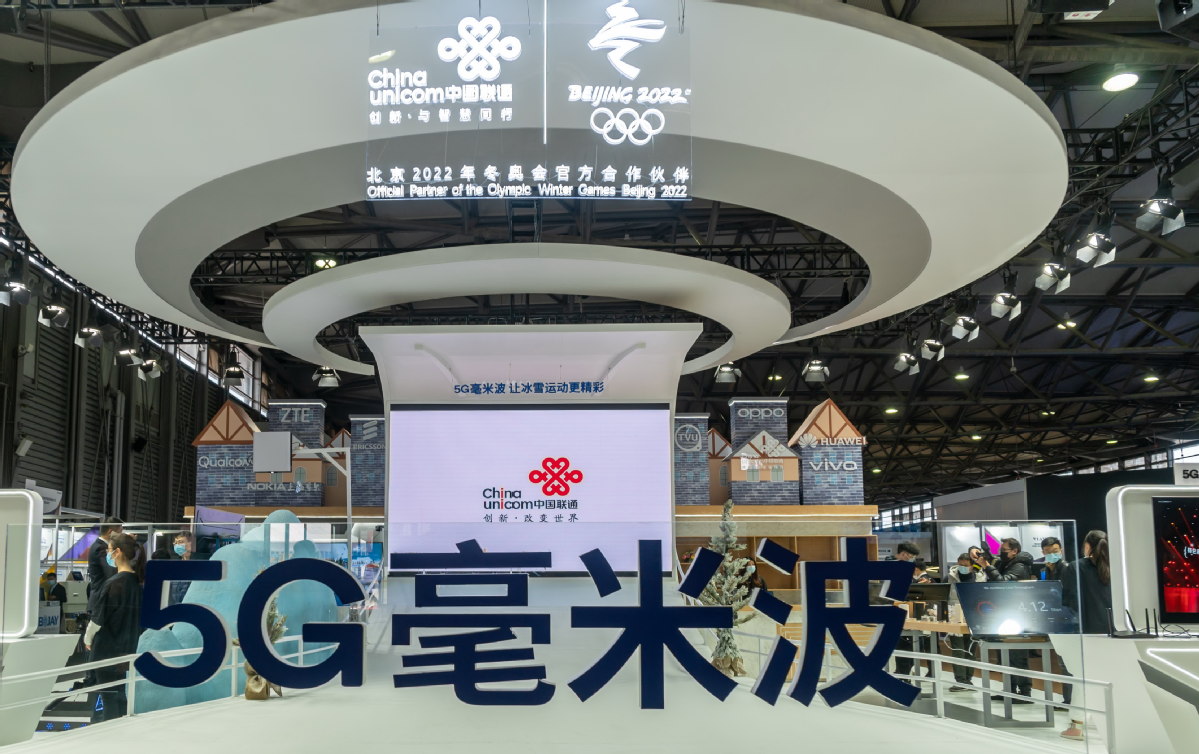 Such efforts follow the 5G industry's faster-than-expected development, with operators already seeing commercial returns from the first wave of 5G rollouts.
The 5G user base and the number of 5G devices in commercial use have also exploded since 2019.
By the end of 2020, 380 5G device models had hit the Chinese market, an eightfold increase from that in 2019. The mobile 5G user base had also reached 220 million, up 17 times year-on-year, while 5G wireless home broadband connections reached 1.05 million, up 21 times year-on-year, according to data from Huawei.
Sihan Bo Chen, China head of the Global System for Mobile Communications Association (GSMA), a telecom industry body, said: "5G is shaping the future, and China will continue to be at the forefront of this change.
"Every sector is undergoing deep transformation, and connected progress will stimulate global recovery and help the world overcome the effects of the COVID-19 pandemic."
Sixty-one countries and territories across the world had 144 commercial 5G networks as of January. More than 400 operators in 131 countries are investing in 5G networks through tests, pilot projects and planned or actual deployments, reflecting the mounting enthusiasm for the wireless technology, according to the GSMA.
New 5G-powered consumer applications such as watching virtual reality-enabled 5G live concerts are also popping up to attract users.
China now is also working to accelerate the industrialization of millimeter-wave and new intermediate-frequency 5G base stations that are capable of supporting fast uploads, low latency, large connections and high-precision positioning.
Last month, the United States chip giant Qualcomm Inc showcased rich applications enabled by 5G millimeter wave by partnering with China Unicom, a major telecom carrier in the nation.
Such application cases include athletic competition experience, 5G mixed reality smart ski resort, 8K video streaming, 5G 360-degree event service and free-view live events, and 5G millimeter wave panoramic experience.
Mai Yanzhou, vice-president of China Unicom, said 5G millimeter wave is an important component of 5G, and 5G is an integral part of China's national development.
"As the only telecom operator partner of the Winter Olympic Games Beijing 2022, China Unicom is dedicated to driving accelerated development of the industrial chain by conducting 5G millimeter wave pilots and trials in Winter Olympics scenarios."
Frank Meng, chairman of Qualcomm China, said:"5G innovation is at the core of digital transformation in which millimeter wave is an indispensable enabling technology. This joint effort with industry leaders such as China Unicom to show 5G millimeter wave achievements and potential is the latest testament to Qualcomm's investment in 5G technology R&D, commercialization and ecosystem development for over a decade.
"Qualcomm will continue to work with the expanding 5G ecosystem to fully unlock the potential of 5G with leading technologies such as millimeter wave and accelerate 5G expansion to benefit more consumers and industries with diverse 5G devices and use cases."
Not just consumers and industries, the development of the entire digital economy is certain to receive a massive fillip, said Zhao Juntao, president of Ericsson China.
He said he is enthused by the fact that China is accelerating its development of "new infrastructure "innate to 5G and other emerging technologies.
The Swedish telecom equipment maker said it will work with telecom operators to build better 5G networks, drive innovative applications of 5G in thousands of business segments and provide a better network experience for individual users and businesses.
"Looking back on 129 years of development in the Chinese market, Ericsson is the only communications technology company to participate in the construction of China's telecommunications infrastructure from 1G to 5G. In the future, we will continue this tradition," Zhao said.