Denis Sassou Nguesso re-elected president of the Republic of Congo
By Otiato Opali in Nairobi, Kenya | chinadaily.com.cn | Updated: 2021-03-24 20:40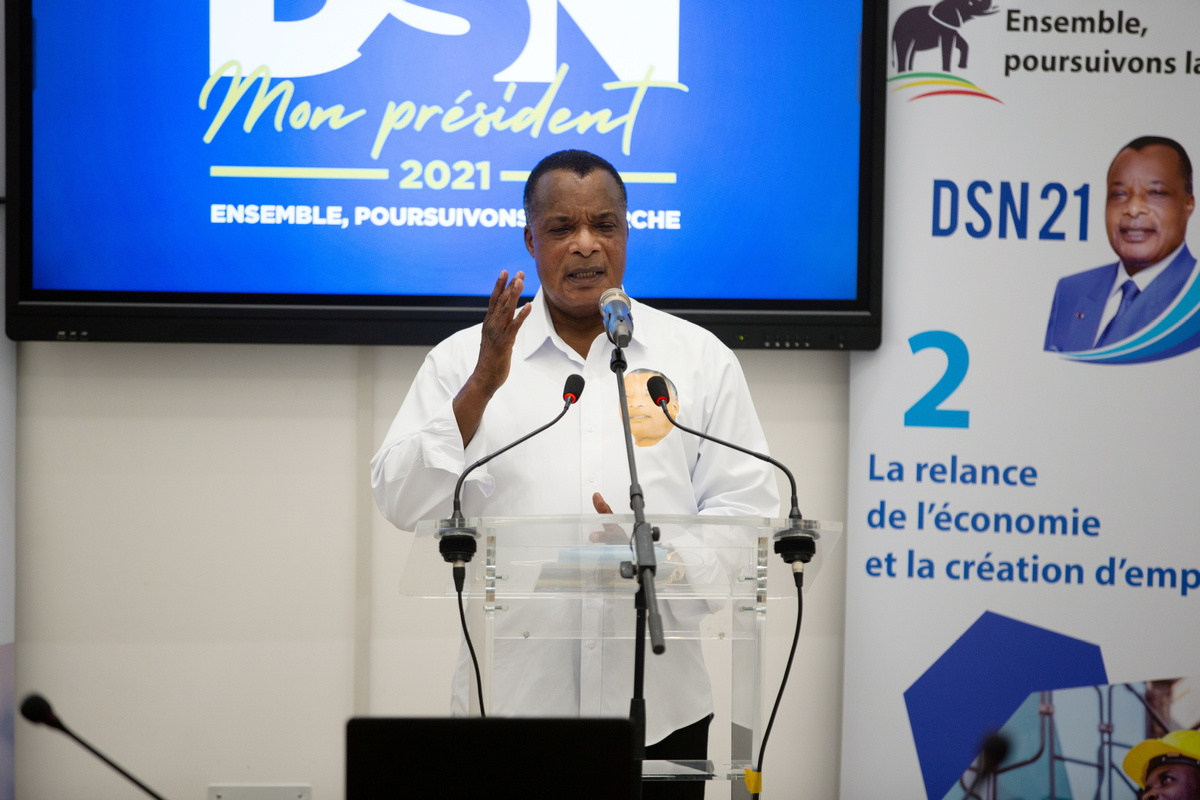 Denis Sassou Nguesso has been re-elected president of the Republic of Congo, with 88.57 percent of the vote, according to provisional results announced by state television on Tuesday. The elections were held on Sunday.
Guy-Brice Parfait Kolelas, who was largely considered Nguesso's main opponent, obtained 7.84 percent of the vote. Kolelas died of Covid-19 on Sunday night, during a medical evacuation to France. He was being flown to Paris for treatment but died aboard a medical plane just hours after the polls closed.
Mathias Dzon, a former finance minister turned Nguesso's opponent who garnered 1.9 percent of the vote, said he plans to appeal to the Constitutional Court. Dzon intends to ask the court to cancel the official results, citing an article of the constitution that provides for the cancellation of the ballot when a candidate dies or is unable to vote.
However, Henri Bouka, the president of the National Independent Electoral Commission, said the article in question does not apply since Kolelas died after the vote.
At 77 years old, Nguesso has already accumulated more than 36 years in office as president and the win will earn him another five-year term.