Kenyans give UN deadline on camps
By OTIATO OPALI in Nairobi, Kenya | China Daily | Updated: 2021-03-26 09:52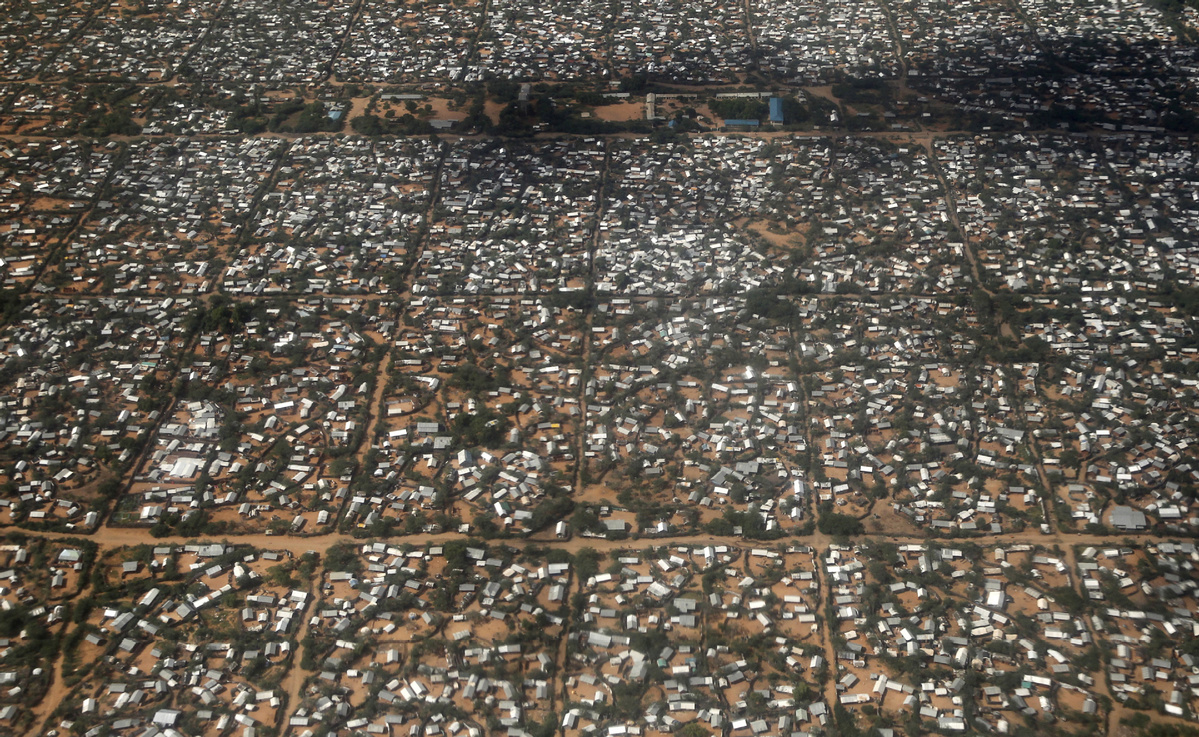 Kenya has given the United Nations High Commissioner for Refugees 14 days to produce a roadmap on the definite closure of the Dadaab and Kakuma refugee camps in the country's north.
This came after Fred Matiang'i, Kenya's interior cabinet secretary, issued a government directive to Fathiaa Abdalla, the UNHCR representative in Kenya on Wednesday. Matiang'i said there is no room for further negotiations.
In a statement issued on Wednesday, the UNHCR acknowledged that it was informed by the Kenyan authorities of their intention to close Dadaab and Kakuma refugee camps shortly.
Despite expressing their gratitude to the people and government of Kenya for generously hosting refugees and asylum-seekers for several decades, the agency said the move to close the camps could be detrimental if not well planned.
"UNHCR is concerned about the impact this decision would have on the protection of refugees in Kenya, including in the context of the ongoing COVID-19 pandemic. We will continue our dialogue with the Kenyan authorities on this issue," the UN agency said in the statement.
"We urge the government of Kenya to ensure that any decisions allow for suitable and sustainable solutions to be found and that those who continue to need protection are able to receive it.
"UNHCR stands ready to support the government of Kenya in continuing and further strengthening the work that is ongoing to find solutions that are orderly, sustainable and respect refugee rights," the agency added.
Since May, the UNHCR and its affiliated agencies have provided quarantine and hygiene facilities to mitigate the spread of COVID-19 in both camps.
Dadaab refugee camp, located in the semiarid town of Garissa county, is one of the largest camps in the world. The first camp in Dadaab was established in 1991.
The United Nations said that as of March 2019, the camp hosted 210,556 refugees, of which 202,381 were from Somalia with 56 percent of the population being children.
The Kakuma refugee camp is located in Turkana county and was established in 1992. It is jointly managed by the Kenyan Department of Refugee Affairs and UNHCR.
Kakuma has transitioned from a place of temporary asylum to an urban center, complete with its own market where some refugees run businesses in a bid to become self-reliant.
The camp is home to more than 194,000 refugees and asylum-seekers, housing at least 100,000 South Sudanese and 55,000 Somali refugees, the rest being from other countries. The Dadaab and the Kakuma refugee camps host more than 410,000 people in total.
The Kenyan team has scheduled another meeting with diplomats from Rwanda, Burundi, Uganda and South Sudan on Friday to regularize the repatriation of their nationals from the camps.
Apart from the terror issue, the government team said Kenya's efforts to have the war-torn areas where al-Shabab operates in Somalia to be labeled as terrorist organizations have been hindered continuously.
Xinhua contributed to this story.