Restrictions return as Africa cases race away
By OTIATO OPALI in Nairobi, Kenya | China Daily | Updated: 2021-03-30 10:00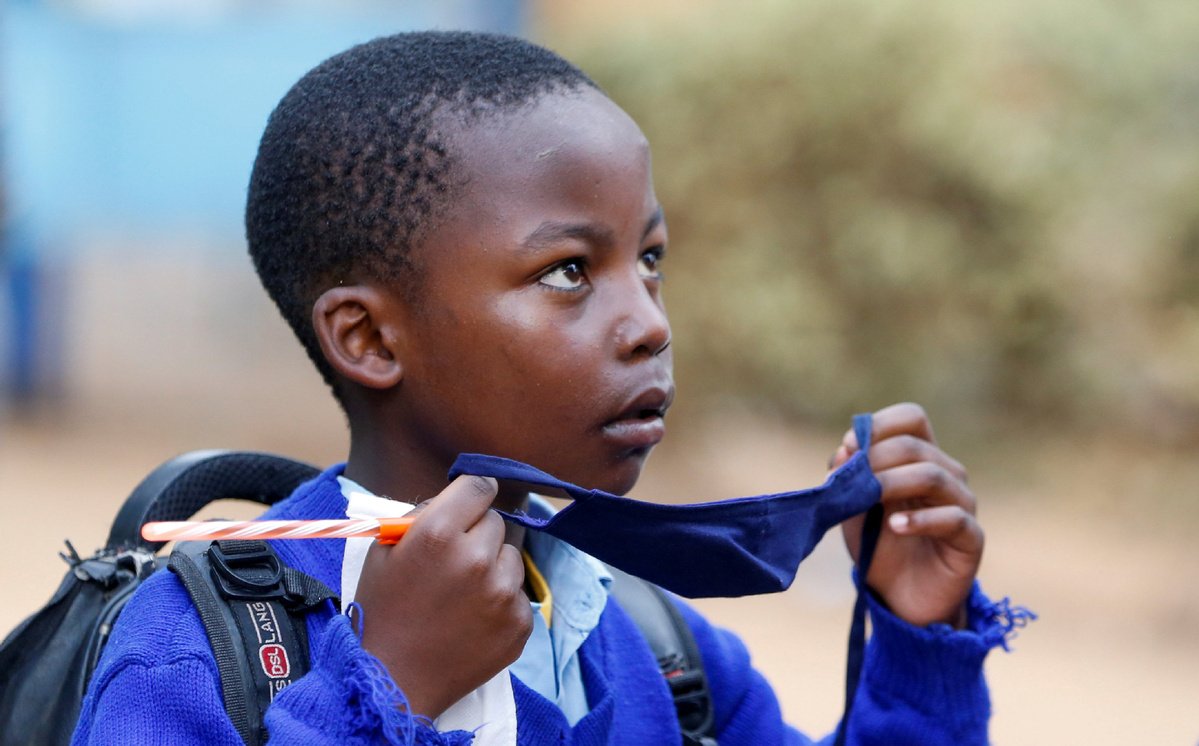 Many African countries are tightening coronavirus restrictions, with infections reported to be rising in at least 12 countries.
The World Health Organization's regional office for the continent said countries with increased case numbers include Cameroon, Ethiopia, Kenya and Guinea.
In Kenya, the government placed Nairobi and nearby counties under partial lockdown and closed schools and bars in those areas as a third wave of COVID-19 grips the country.
In a national address, Kenyan President Uhuru Kenyatta said emergency measures were required to curb the highest rates of coronavirus infection seen in Kenya since the pandemic began a year ago.
"The death rate is devastating by all measures, and the stress the pandemic is placing on our health system is unparalleled," said Kenyatta, adding that this wave was not expected to peak for another 30 days.
"There shall be cessation of all movement by road, rail, or air into and out of the disease-infected areas comprising Nairobi, Kajiado, Machakos, Nakuru and Kiambu."
According to the WHO, positivity rates from testing in Kenya have risen to at least 20 percent and the country has reported 129,330 cases-with 14,000 for March so far. More than 2,100 Kenyans have died from COVID-19 since March last year.
In South Africa, the government is likely to extend an existing curfew and tighten restrictions on public gatherings over the upcoming Easter holiday period in a bid to curb infections.
A panel overseeing the response to the pandemic met on Thursday to discuss options to contain its spread, balancing the health risks against the economic fallout.
Technology as tool
Despite the toughening measures, African countries are turning to technology as a way of beating the virus and keeping their economies running.
On Friday, the Africa Centres for Disease Control and Prevention convened leaders to explore how technology can be used to improve public health systems, including after the pandemic.
John Nkengasong, the director of the Africa CDC, called on countries to use digital technology to boost vaccine equity and accountability in Africa.
"Whilst COVID-19 has been an undeniable tragedy of unprecedented proportions, it has also accelerated partnerships for innovation and instilled a degree of boldness that would have been unthinkable just a year ago, thus creating conditions to break the silos preventing Africa's full potential as a global leader of innovation to be felt."