Shanghai found to be city with most coffee shops in the world
By XING YI in Shanghai | chinadaily.com.cn | Updated: 2021-03-30 15:51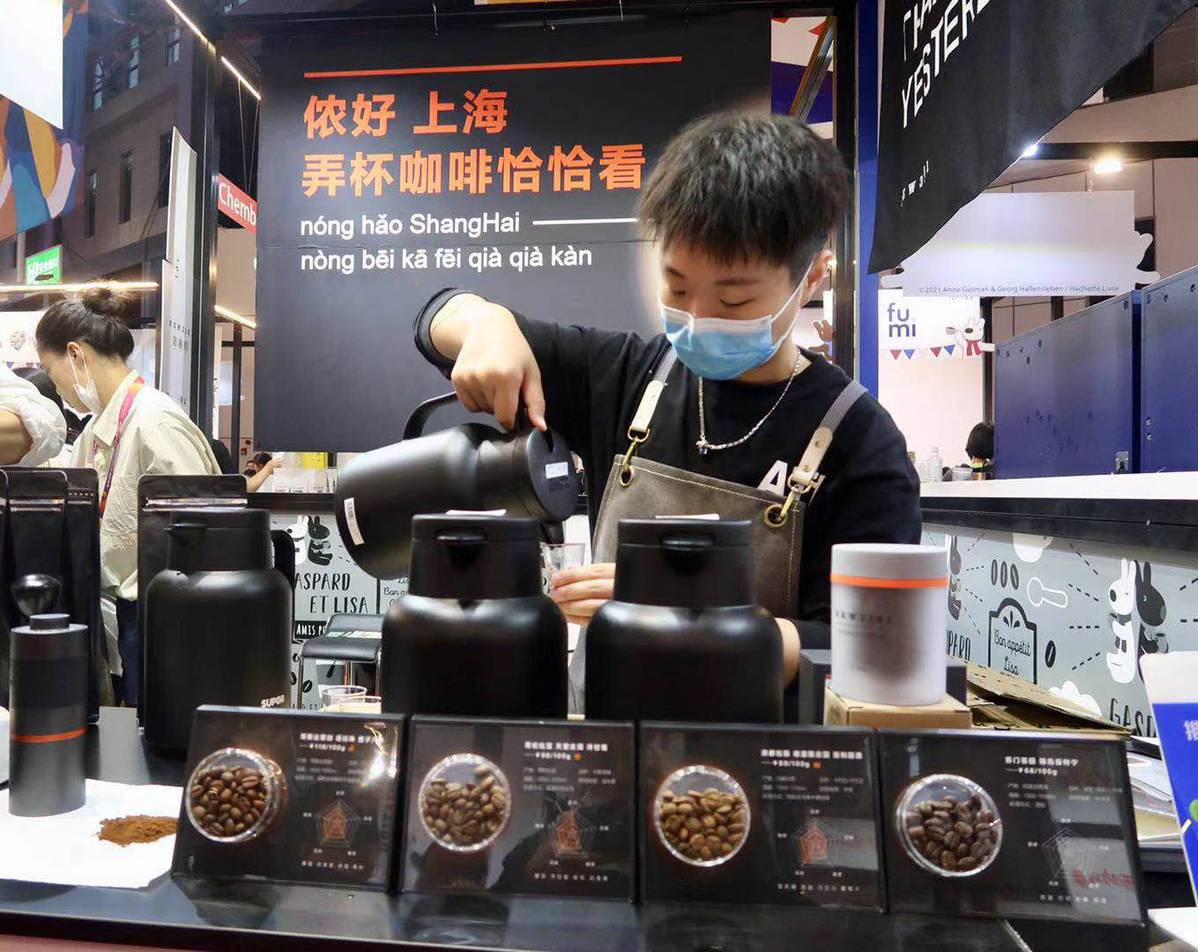 Shanghai is the city with the most coffee shops in the world, according to a report published on Monday during the opening of Shanghai Coffee Culture Week, which runs through April 11.
The Rising Lab, a research arm of Shanghai business media group Yicai, published the Shanghai Coffee Consumption Index report, which compared the number of coffee shops between domestic cities such as Beijing, Shanghai, Guangzhou and Shenzhen, as well as three overseas cities — Tokyo, London and New York.
The report states that Shanghai has nearly 7,000 coffee shops. In comparison, Tokyo has 3,826, London has 3,233, while New York has 1,591.
Excluding coffee services in convenience stores and fast-food restaurants, 6,913 standalone coffee shops were operating in Shanghai as of January, according to the report, which cited data from business review website Dianping.
In terms of coffee shops per capita, there are 2.85 coffee shops per 10,000 people in Shanghai, about the same with Tokyo. London scored 3.69 in this aspect.
Shanghai's Huaihai Middle Road was found to be the street with the most coffee shops (49), while Nanjing West Road came in second with 41 shops, followed by Wenhui Road at 37.
The report noted that one will find more than one coffee shop within 100 meters on 15 streets in Shanghai. Fengjing Road, which is close to the Bund, has the highest density of such establishments at five coffee shops per 100 meters.
More than half of the coffee shops in Shanghai are considered boutique or artisanal. Examples include Peet's Coffee and Arabica.
Major coffee chains such as Starbucks and Costa account for 35 percent of the total coffee shops in Shanghai, the report added.