Hero inspires real bravery
By Xu Haoyu | China Daily Global | Updated: 2021-03-31 12:16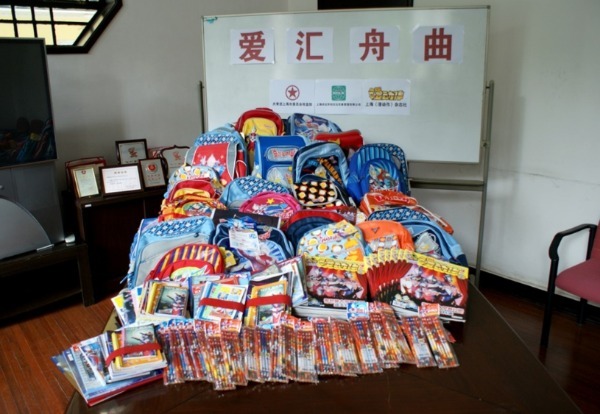 The primary goal was to support people who lost their homes in the disaster by visiting the shelters they had to live in.
Kei Minamitani, head of Tsuburaya Productions' overseas business department, claims that, at the beginning, some team members felt reluctant to present an Ultraman show at such a difficult time, when entertainment was not exactly the top priority.
"To spark viewer imagination, provide hope for the future, and cultivate kindness in young hearts" was the wish of the company's founder, Eiji Tsuburaya.
Minamitani recalls that as the team started the show, they could see in people's eyes that they had more pressing concerns, but, as the show went on, children started to gather around. At the climax of the show, children were cheering and shouting for Ultraman so loudly and were overcome with excitement when Ultraman defeated the enemy. It was even more touching to see that parents and adults began to smile together with their children, some with tears in their eyes.
"We believe that for many children, Ultraman is their first encounter of hope and happiness, and the experience will last forever," Minamitani says.
Since then, the foundation has been sending Ultra Heroes to visit children in need at nursery schools, kindergartens, and orphanages in areas struck by disaster, as well as children's hospitals.
It has carried out 13 major activities up to now. The latest project, Stay at Home With Ultraman, was conducted during the 2020 COVID-19 outbreak. The Ultraman Foundation released the best episodes from the series and created original videos, including content to help children during the stay-at-home period and messages from their heroes.