Prospects for recovery strengthening in sub-Saharan Africa
By OTIATO OPALI in Nairobi | China Daily Global | Updated: 2021-04-02 10:10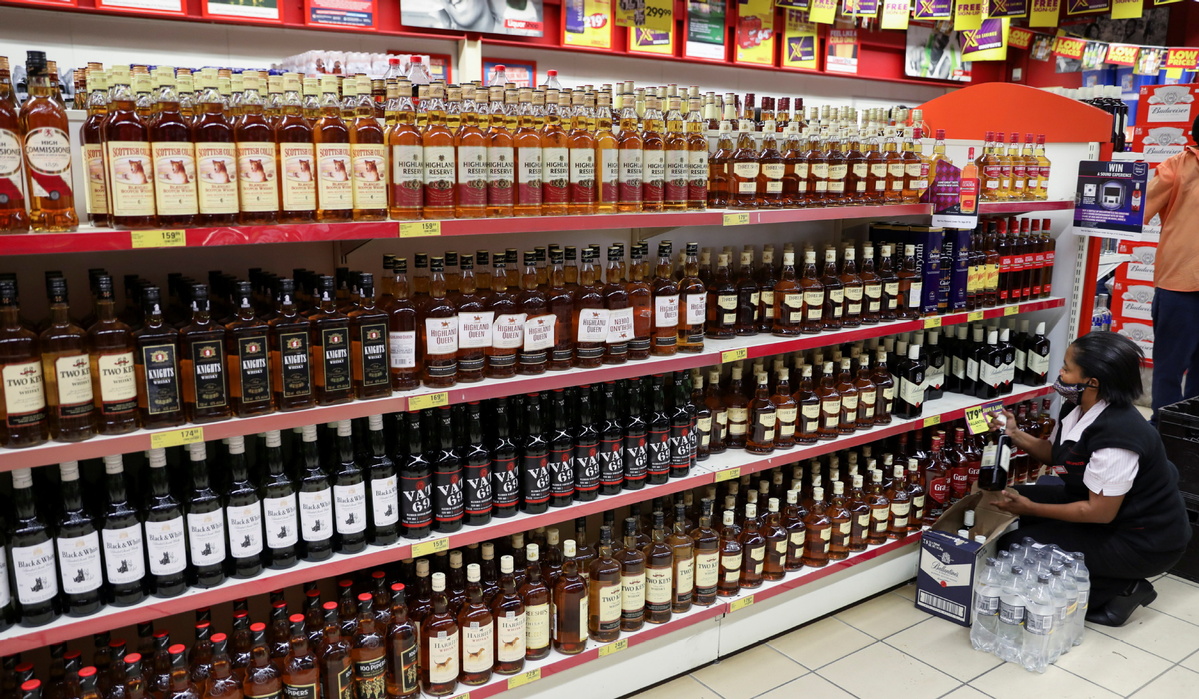 Prospects for recovery in sub-Saharan Africa are strengthening amid actions taken to contain new waves of the pandemic and acceleration of vaccine rollouts, according to the World Bank's biannual economic analysis for the region released on Wednesday.
The report, "The Future of Work in Africa: Emerging Trends in Digital Technology Adoption", shows economic recovery will be faster for African countries that deepen reforms and embrace digital technology.
"A slower spread of the virus and lower COVID-19-related mortality, strong agricultural growth and a faster-than-expected recovery in commodity prices" have helped many African economies weather the economic storm induced by the COVID-19 pandemic, the report states.
"Economic recovery hinges on countries deepening reforms that create jobs, encourage investment and enhance competitiveness. Growth in the region is forecast to rise between 2.3 percent and 3.4 percent in 2021, depending on the policies adopted by countries and the international community," it adds.
According to Albert Zeufack, World Bank chief economist for Africa, spirited reforms that support job creation and digital technology are the driving force in advancing efforts for economic recovery across the continent.
"African countries have made tremendous investments over the last year to keep their economies afloat and protect the lives and livelihoods of their people," Zeufack said.
"Ambitious reforms that support job creation, strengthen equitable growth, protect the vulnerable and Ze to environmental sustainability will be key to bolstering those efforts going forward toward a stronger recovery across the African continent," he added.
The World Bank adds that sub-Saharan Africa's recovery is expected to vary across countries. Non-resource-intensive countries, such as Cote d'Ivoire and Kenya, and mining-dependent economies, such as Botswana and Guinea, are expected to see robust growth in 2021, driven by a rebound in private consumption and investment as confidence strengthens and exports increase.
"The World Bank, one of the largest sources of funding and information for developing countries, is taking broad, fast action to help developing countries respond to the health, social and economic impacts of COVID-19. This includes $12 billion to help low-and middle-income countries purchase and distribute COVID-19 vaccines, tests and treatments, and strengthen vaccination systems," Zeufack said.
According to the report, African countries can speed up their recovery by ramping up their existing efforts to support the economy and people in the near term, especially women, youth and other vulnerable groups. It also recommends those policies be complemented by reforms that foster the country's growth of inclusive productivity and competitiveness.
"Reducing countries' debt burdens will release resources for public investment in areas such as education, health and infrastructure. Investments in human capital will help lower the risk of long-lasting damage from the pandemic which may become apparent over the longer term, and can enhance competitiveness and productivity," the report states.
Looking at the year ahead, the World Bank adds that the next 12 months will be a critical period for leveraging the African Continental Free Trade Area in order to deepen African countries' integration into regional and global value chains.