Boatmen on song
By Deng Rui in Chongqing and Zheng Caixiong | China Daily | Updated: 2021-04-03 09:30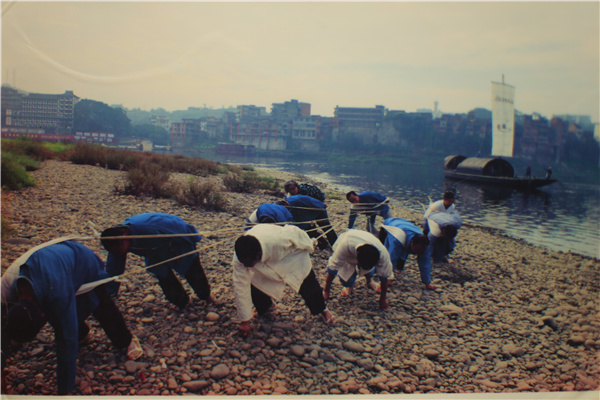 With the help of Tao, Wu then began to frequently perform and sing the Chuanjiang work songs on CCTV and local television stations starting in 2003.
In 2006, Chuanjiang work songs were in the first list of intangible cultural heritage.
And in 2008, Wu was invited to Beijing to participate in monthlong exhibitions to demonstrate to foreign and domestic visitors the charm of the folk songs of the Sichuan and Chongqing regions.
Wu was now instantly recognizable to millions of Chinese.
In 2009, Wu was awarded the title of inheritor of the project of Chuanjiang boatmen work songs and began to pass on her knowledge and teach students.
The students were not always young. Wu said she once had seven students aged up to 70 and one of the students was a music teacher from Sichuan University.
And she has also established in 2008 a singing team of the Chuanjiang work songs, consisting of more than 10 residents aged from 50 to 60, to perform and rehearse in their community.
Wu met her husband Zhang Zhigao who was also a capable work song singer in the late 1950s. They had four children.
Wu lives alone in a house on the bank of the Jialing River, a tributary of the Yangtze River in its upper reaches. Her husband, who was 12 years her senior, died in 2014.
Wu said she often can not help going out of her house to sing the work songs when she sees the boats operating near her house.
Zhang Suzhen, 66, said she joined Wu's singing team because the Chuanjiang work songs sound so uplifting.
"But I cannot sing well, it is too hard, and I can only help," said Zhang who is also born in a boatman's family.
Zhang has been performing with Wu for more than eight years. And their team performs in the community once a week, she said.