Grain production target announced
By YANG WANLI | China Daily | Updated: 2021-04-05 11:08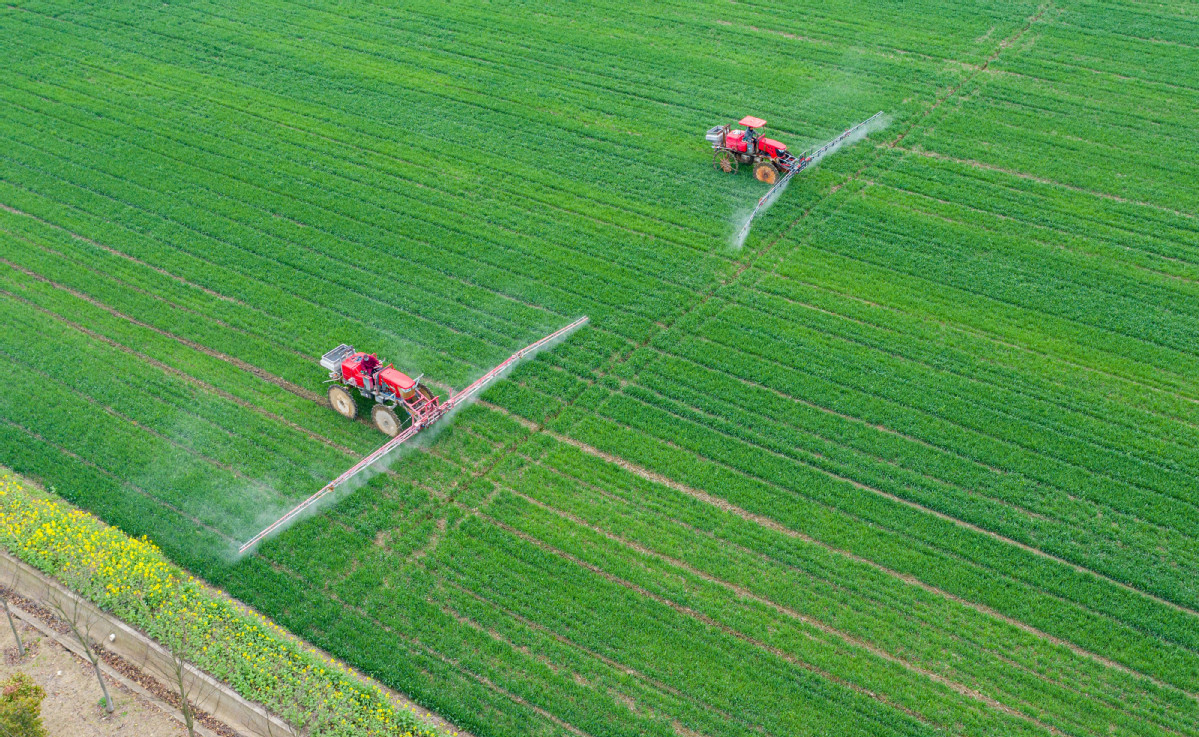 China will maintain its annual grain production at no less than 650 million metric tons in the next five years, with food security having been outlined in the country's five-year plan for the first time, food authorities revealed on Friday.
"China's food production has improved steadily. Last year, we saw the 17th consecutive bumper harvest. Over the past six years, our annual grain output has exceeded 650 million tons," said Liang Yan, deputy head of the National Food and Strategic Reserves Administration.
She told a news conference "comprehensive food production capacity" was recently included in the outline of the country's 14th Five-Year Plan (2021-25), reflecting the central government's determination to ensure food security.
The outline included specific arrangements for the implementation of a food security strategy, including improving the whole industrial chain for grains, from production to purchase, storage, processing and sale. It also emphasized that China will draft food security laws.
The outline also prioritized the development of agriculture and rural areas. It said national food safety production areas should be constructed and pilot regions for high-quality grains should be expanded.
"The supply of food in the Chinese market is generally good and grain reserves remain at a relatively high level," Liang said. "Even during the COVID-19 pandemic, the food market and supply in China remained stable."
She said the per capita stock of grains in China, an important indicator of food security, is 470 kilograms, well above the international average of 400 kg.
"But still, we should keep alert on food security as the current international situation is undergoing extensive and profound changes," Liang added.
Despite growing demand for food, Liang said farmland and water resources are limited worldwide and food supply faces uncertainties due to natural disasters.
Apart from maintaining the country's annual grain output, she also stressed the importance of food reserve safety as well as the safety of the processing and sale of food in the next five years.
"We should improve related facilities and give industrial support a stronger role to play to further guarantee the country's food security, aiming for green and sustainable development of the whole food production chain," she said.
Qin Yuyun, the administration's head of grain reserves, told the news conference that reserves of major varieties of grain such as rice and wheat can meet demand for more than a year.
Thirty-six large and medium-sized cities can ensure the supply of finished grain and oil products for more than 15 days, he added.
China has also built up its emergency food network, with 5,448 food processing enterprises, 2,777 logistics centers and 43,573 emergency supply stations, Qin said.
The country has established 1,072 State-level surveillance centers and 9,206 regional surveillance spots, which provide the latest food market information and help to guide policymaking, he said.