Ministry aims to match fallen with families
By ZHAO LEI | China Daily | Updated: 2021-04-06 09:01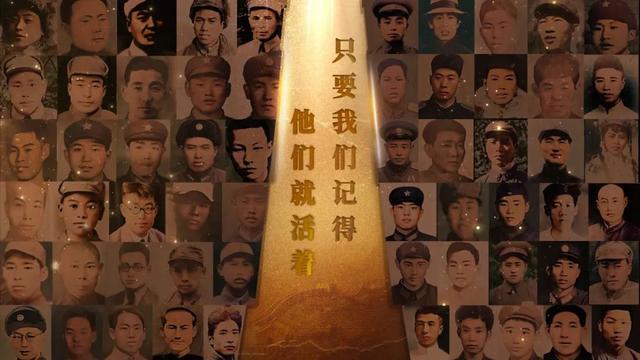 In the government's latest endeavor to honor and commemorate revolutionary martyrs, the Ministry of Veterans Affairs recently began to match fallen heroes with their living family members.
The ministry launched a WeChat mini-program on Friday that included information about 100 people, mostly officers and soldiers of armed forces of the Communist Party of China, who died from 1928 to 1984. It calls for reports from the public about the martyrs' living family members.
"These heroes sacrificed their lives for the nation and the people. They were among the brightest names of the People's Republic," the ministry said in a statement.
"However, due to reasons such as absence of records or wartime damage, there is no detailed information about them, and whether they have living family members remains unknown."
The mini-program's launch was a joint effort between the ministry and several news organizations, including People's Daily and Xinhua News Agency, the statement said, adding that the ministry will continue searching for family members of martyrs.
The government has registered nearly 2 million martyrs, according to official statistics.
By Monday morning, more than 500,000 visits had been made to the mini-program, and the number of registered users had reached over 18,000. More than 440 reports and nearly 4,500 matching requests had been submitted on the platform, the ministry said, adding that family members of 22 of the 100 heroes had been found.
President Xi Jinping has said that heroes always charge forward when a calamity occurs, and such bravery embodies the great spirit of China.
Xi, also general secretary of the CPC Central Committee and chairman of the Central Military Commission, said China worships and has given birth to a multitude of heroes. He said the accomplishments of the revolutionary martyrs will go down in history, and their names will never be forgotten.
"Heroes are the spiritual backbones of our country. Their heroic deeds and spirits are powerful forces that drive us forward," he said.
It is important for people to learn from the heroes, Xi said, so that they can channel the martyrs' spirits in their everyday lives and demonstrate a strong sense of responsibility toward the lives and safety of others.
There are 4,200 memorial sites for revolutionary martyrs across the nation. Many people visit them to pay tribute to those who died for the country.