Travel 'bubble' set for Australia, New Zealand
By KARL WILSON in Sydney | China Daily Global | Updated: 2021-04-08 11:02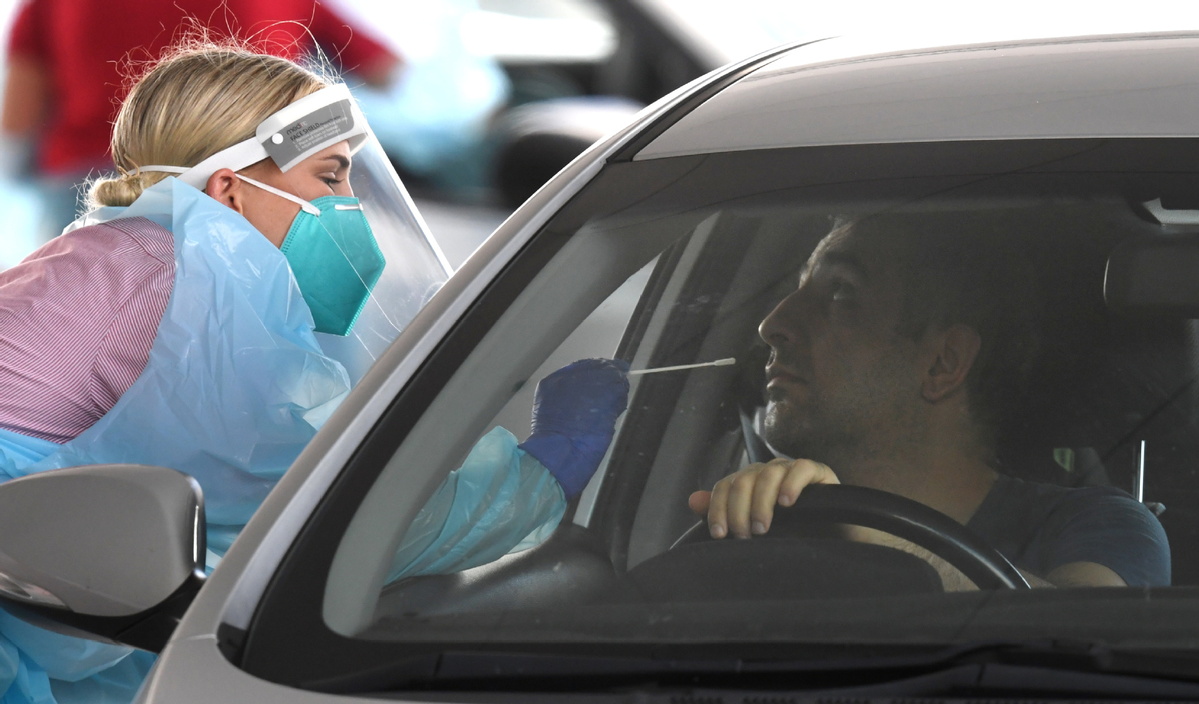 Australia and New Zealand are scheduled to open their borders to quarantine-free travel on April 19 in what some see as a blueprint for other countries where the COVID-19 virus has been controlled.
The international travel and aviation sectors have been hammered over the past 12 months, with international borders closed to contain the pandemic. This has resulted in the loss of countless jobs and billions in revenue.
In the case of Australia and New Zealand, the pandemic has been fought with a great deal of success, with just a few cases on both sides of the Tasman Sea from overseas travelers who are now in isolation.
Announcing the move on April 6, New Zealand Prime Minister Jacinda Ardern warned travelers that she would not hesitate to close down again if there were new outbreaks in Australia.
"While quarantine-free travel to Australia and vice versa will start in a fortnight, it will not be what it was pre-COVID," Ardern said at a news conference.
Before the pandemic broke out early last year, over 7 million people traveled between Australia and New Zealand, with the trans-Tasman route being one of the world's busiest international air corridors.
Australia is still New Zealand's biggest source of foreign visitors, a segment that spent more than A$2.75 billion ($2.1 billion) in 2019.New Zealanders visiting Australia in the same year spent A$2.6 billion.
The decision is expected to give a much-needed boost to the aviation and travel sectors in both countries.
"Establishing a quarantine-free trans-Tasman bubble is a particularly significant achievement in comparison with the rest of the advanced world," said Murat Ungor, an economist from the University of Otago in New Zealand.
Shaun Hendy, a physics professor at the University of Auckland and director of Te Punaha Matatini, a New Zealand research center, said, "The opening up of a travel bubble with Australia is a significant milestone in our pandemic response.
"Given that Australia has also successfully managed an elimination strategy and has excellent surveillance systems in place, travelers from Australia currently pose little risk," he added. "Nonetheless, anyone traveling to Australia should be aware that their plans could be disrupted by outbreaks on either side of the Tasman."
A Qantas Group spokesperson told the newspaper The Australian that seats on trans-Tasman flights had been "selling like hotcakes" at Qantas and Jetstar. Air New Zealand has also had the same experience.
More than 100,000 people are expected to travel between the two countries in the first week.
Michael Plank, a professor of mathematics and statistics at the University of Canterbury in New Zealand and principal investigator at Te Punaha Matatini, said the announcement is "one of the benefits of the elimination strategy that both New Zealand and Australia have successfully pursued".
"This could be a blueprint for a wider safe travel zone, which other countries that have eliminated COVID-19 may eventually be able to join," he said.
"Provided there is no significant community outbreak in Australia, there is a very low risk of New Zealand importing cases of COVID-19.If there was a community outbreak in Australia, the risk of importing it into New Zealand could rapidly escalate at pre-COVID travel volumes. This is why it will be critical to act swiftly if this does happen."
Andrew Chen, a research fellow at the Centre for Informed Futures at the University of Auckland, said: "It is particularly important for people traveling across borders to participate in digital contact tracing, as air travel allows people to travel and therefore potentially transport the virus large distances very quickly. ... Speed becomes more important in containing the spread of COVID-19.
"Digital contact tracing can help public health officials get more information and act more quickly to contain potential outbreaks," he added.
Nick Wilson, a professor in the public health department of the University of Otago, said the trans-Tasman travel "green zone" is a welcome development, given the success of both New Zealand and Australia in eliminating COVID-19 in their communities.
He said the government's proposed framework and protocols make good sense, although they will need to be continuously monitored and potentially refined over time.
"Nevertheless, it is probably a lost opportunity to not have made the relevant COVID tracer apps mandatory by travelers for the first two weeks in (New Zealand) and Australia," he said, adding: "Such quarantine-free travel arrangements by countries that have succeeded with elimination could be a good model for further expansion of these green zones. For example, expanding to include various Asian jurisdictions such as China."
Ungor from the University of Otago said that while welcoming the announcement, "a new wave of cases has emerged across Europe; lockdowns are once again coming into force".
"Current restrictions have been extended. Restaurants, shops and schools are once again closed in many parts of Europe. This is a reminder that the pandemic is not under control anywhere unless it is controlled everywhere."