Alibaba: Antitrust penalty won't bring 'material negative impact'
By He Wei in Shanghai | chinadaily.com.cn | Updated: 2021-04-12 09:45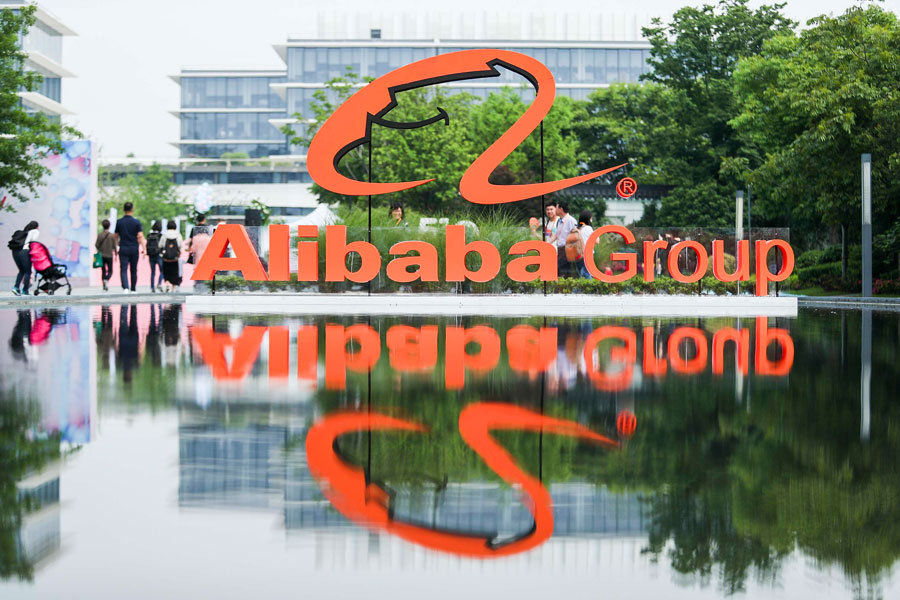 Alibaba Group Holding Ltd said on Monday the latest antitrust penalty is unlikely to exert "material negative impact" on its business, and pledged to invest more on better servicing both merchants and customers.
"We don't expect material negative impacts (against) this change of arrangement," said Daniel Zhang, chairman and CEO of Alibaba in a conference call to investors on Monday. "We don't rely on exclusivity to retain our merchants."
The State Administration for Market Regulation on Saturday announced a fine worth 18.2 billion yuan ($2.8 billion) against Alibaba for abusing its dominant position over rivals and merchants on its e-commerce platforms.
Zhang said previously, only a number of flagship stores operated directly by brands were under that exclusivity model. Given the ubiquity of multiplatform strategies by merchants, he said they are free to work with Alibaba under the flagship format, or under distribution system with other peer platforms, or collaborate with distributors.
Instead, the company will further strengthen customer experience and provide new tools to merchants with lower costs, by waiving service fees and improving technologies. Category expansion, new brands introduction and new category incubation remain key to business growth.
The move will incur additional costs, which Zhang said are "not one-off costs but a necessary investment" to enable merchants to operate better.
"We have reserved billions of renminbi (Chinese currency) in additional annual spending to support initiatives in the future year," said Chief Financial Officer Maggie Wu in the call.
The management team said they feel "comfortable" that there is nothing wrong with the company's fundamental business model, and reassured investors that the model is "fully endorsed and affirmed by the authorities" to shore up the country's economic growth and helps promote innovation.
"The good thing is we have gone through this process with the regulators, we've gotten to know their thinking well," said Executive Vice-Chairman Joe Tsai. "We have very established plans correcting some of the practices…and we have established very good internal control and compliance systems to continue to comply with the law."
Executives said data privacy and data sharing are areas where the regulators show the most concern, but this would apply to all large-scale internet companies not only in China but around the world.
Wu said the fine will be reflected in the March quarter of the 2021 fiscal year.
Alibaba's Hong Kong-listed shares soared 5.5 percent as trading commenced at 9:30 am Monday.