AI fitness company Fiture opens 1st flagship store in Beijing
By Cheng Yu | chinadaily.com.cn | Updated: 2021-04-12 17:26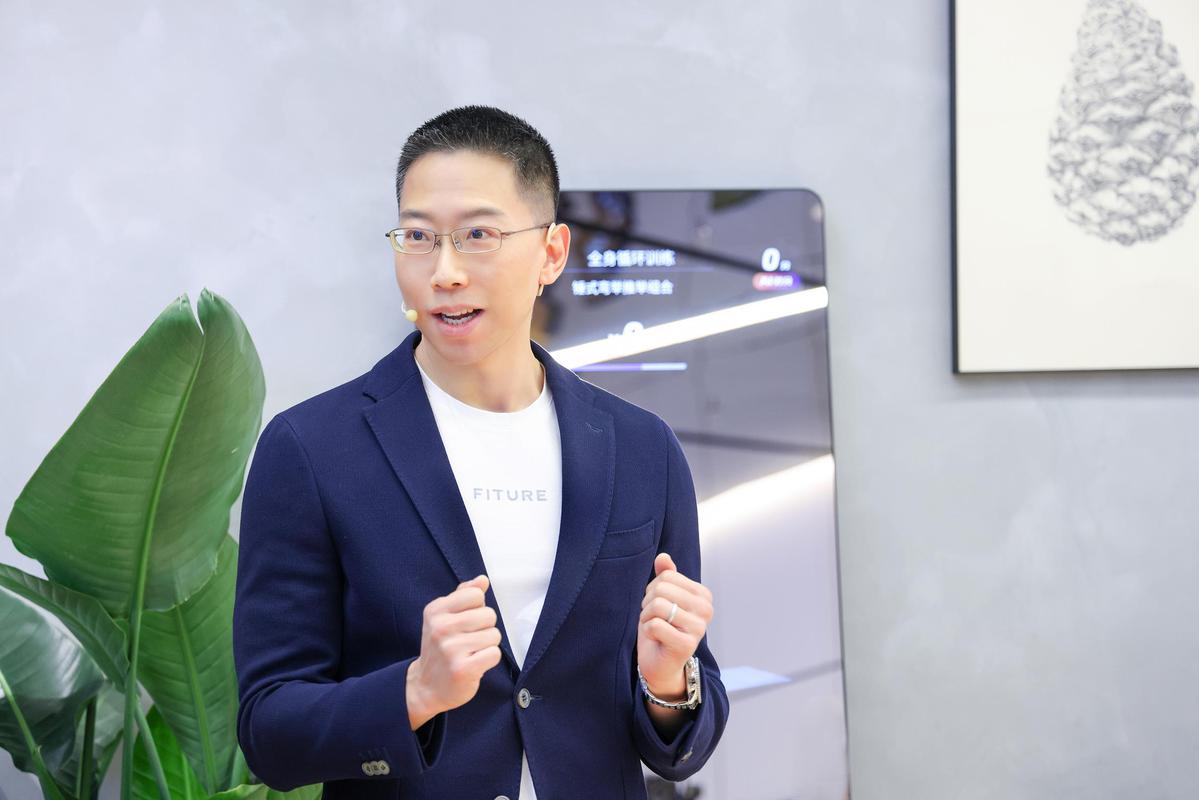 Industry insiders said the market potential for the home workout is huge in the country, even when the COVID-19 pandemic is under better control, and
the technology can help in a better way through capturing a greater range of detailed motions.
To meet the high-quality demand of users, Zhang said the company has employed coaches with highly prestigious professional qualifications in fitness to engage in recorded, live and AI interactive challenges and scenario courses.
The virtual AI coach can help users complete physical tests, customize courses based on the physical test information and offer guidance when users are not exercising using correct techniques, he added.
Notably, in addition to classic courses, including strength plasticity, yoga and aerobic dance, Fiture offers a series of exclusive courses for pregnant women, including professional training for prenatal preparation of childbirth muscles, hip and leg and edema relief.