Japan wants world to pay its nuclear price
China Daily | Updated: 2021-04-13 07:43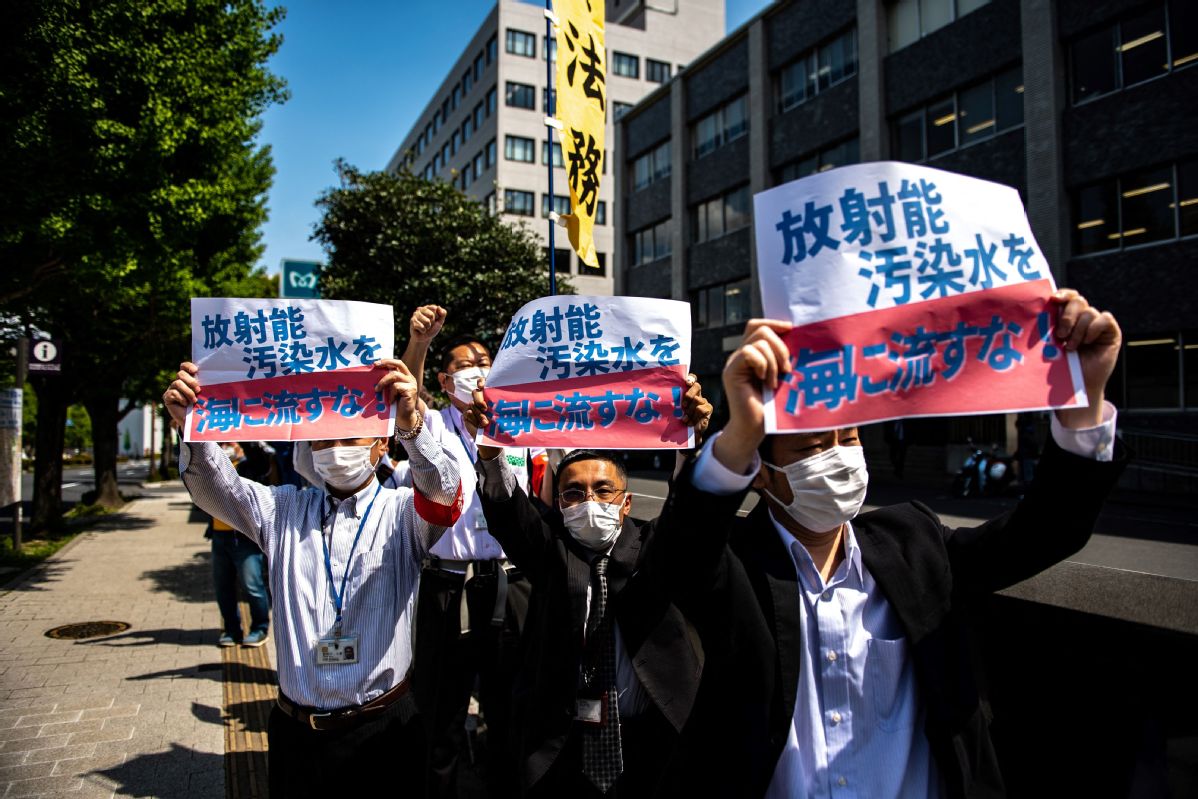 On Tuesday, the Japanese government is expected to announce its decision to discharge the radioactive water accumulated at the Fukushima nuclear plant into the sea.
The decision looks set to be met with wide opposition from the international community and the Japanese people.
Although some in Japan claim discharging the contaminated water into the sea will not harm the marine ecology and humans, as it has vowed to reduce the concentration of the radioactive tritium in the contaminated water to one-fortieth of its national standard, it is more accurate, as many have said, to say that the harm will take a long time to become known.
Even after the water is treated, it will still contain radionuclides whose half-lives are comparatively long, and they will certainly contaminate the environment and harm living creatures.
Aside from the tritium, even if its concentration can be lowered to a safe level as Japan has promised, there are also large amounts of other kinds of radionuclides, such as radioactive strontium, cesium, iodine and carbon, which the Japanese government has made no mention of.
Once they enter the marine food chain, they will expose humans directly to the threat of nuclear radiation. It is estimated if Japan releases all its nuclear contaminated water into the sea, the whole Pacific will be facing high radiation levels in less than half a year. It will not only be the neighboring countries that will suffer from it, but the whole world will pay the price as it will only be a matter of time for the ocean currents to carry the nuclear pollutants around the world.
Japan is obliged to abide by the Convention on the Prevention of Marine Pollution by Dumping of Wastes and other Matter, to which it is a contracting state.
As experts have said, to store the nuclear contaminated water in special water storage tanks is the best solution so far. Japan and the Tokyo Electric Power Company should spend more money buying land and building the water tanks.
This is their responsibility to the world. A drop in the bucket in their coffers can save the world almost permanent trouble. It is not a question of can or cannot, but one of whether it wants to or not.
Countries should unite to pressure Japan from shifting its faults onto the whole world.