Africa struggles with 2% of world's vaccine doses
By OTIATO OPALI in Nairobi, Kenya | China Daily | Updated: 2021-04-13 09:33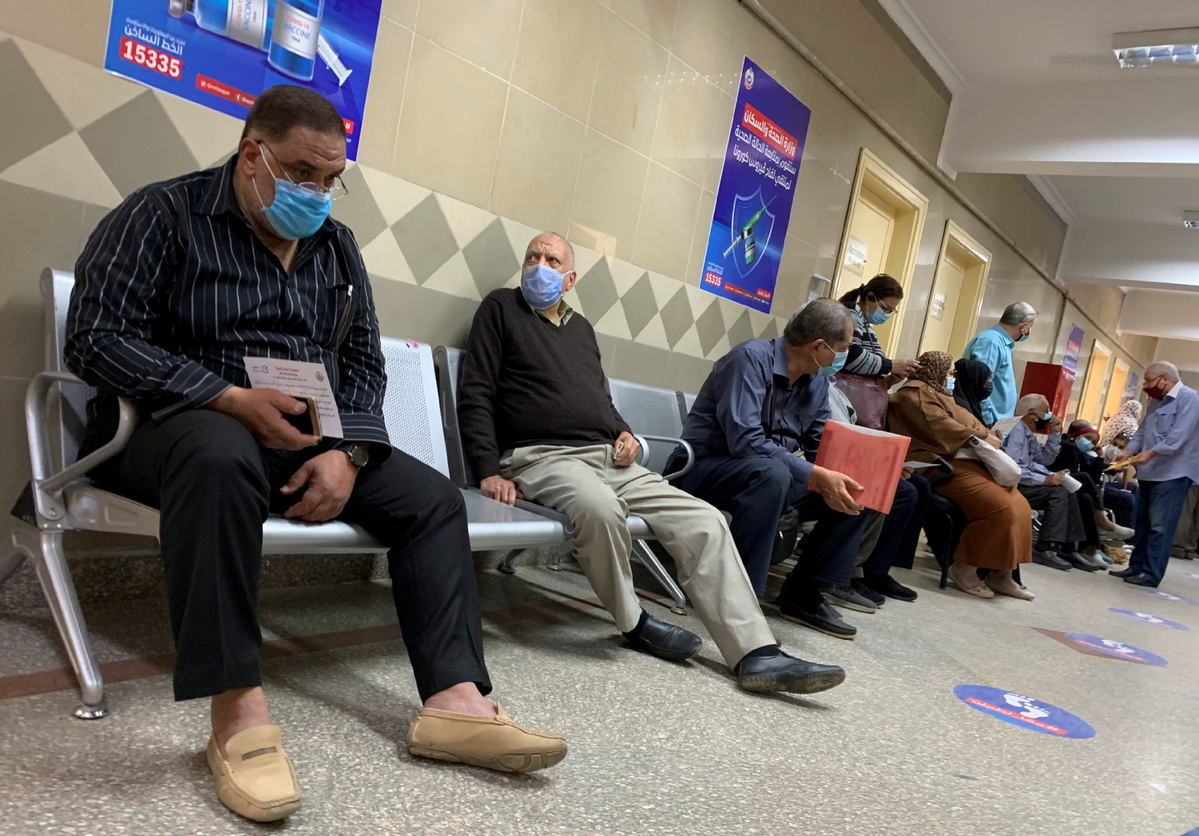 COVID-19 vaccines remain out of reach for most Africans, with the continent accounting for less than 2 percent of the doses given out worldwide, data from the World Health Organization shows.
The WHO data indicates that 45 African countries have received vaccines, with 43 of them having begun carrying out the jabs. Almost 13 million of the 31.6 million doses delivered so far have been administered. And just 10 countries have received 93 percent of the continent's supplied doses in an uneven rollout.
Most of the African countries that have received supplies gained them only in the past five weeks, in small quantities.
"Although progress is being made, many African countries have barely moved beyond the starting line," Matshidiso Moeti, the WHO Regional Director for Africa, said on Friday.
"Limited stocks and supply bottlenecks are putting COVID-19 vaccines out of reach of many people in this region. Fair access to vaccines must be a reality if we are to collectively make a dent on this pandemic."
She said Africa is playing catchup with vaccinations, and the gap with wealthier regions is widening.
"While we acknowledge the immense burden placed by the global demand for vaccines, inequity can only worsen scarcity," Moeti said. "More than a billion Africans remain on the margins of this historic march to overcome the pandemic."
Training programs
According to the WHO, programs to train healthcare workers and the prelisting of people in priority groups have helped some Africans countries to quickly reach a large proportion of the targeted groups.
The 10 countries that have vaccinated the most have used at least 65 percent of their supplies.
The vaccine rollout in some countries has been hampered by operational and financial hurdles or logistical difficulties.
The WHO said it is supporting countries to tackle the challenges by reinforcing planning and coordination, advocating more financial resources as well as setting up communications strategies to counter so-called vaccine hesitancy and misinformation.
According to the Africa Centres for Disease Control and Prevention, the number of confirmed COVID-19 cases in Africa reached more than 4.3 million as of Monday. The specialized healthcare agency of the African Union also said the death toll on the continent from the pandemic stood at more than 115,700.