Chinese vaccines welcomed in evermore nations
China Daily | Updated: 2021-04-13 10:00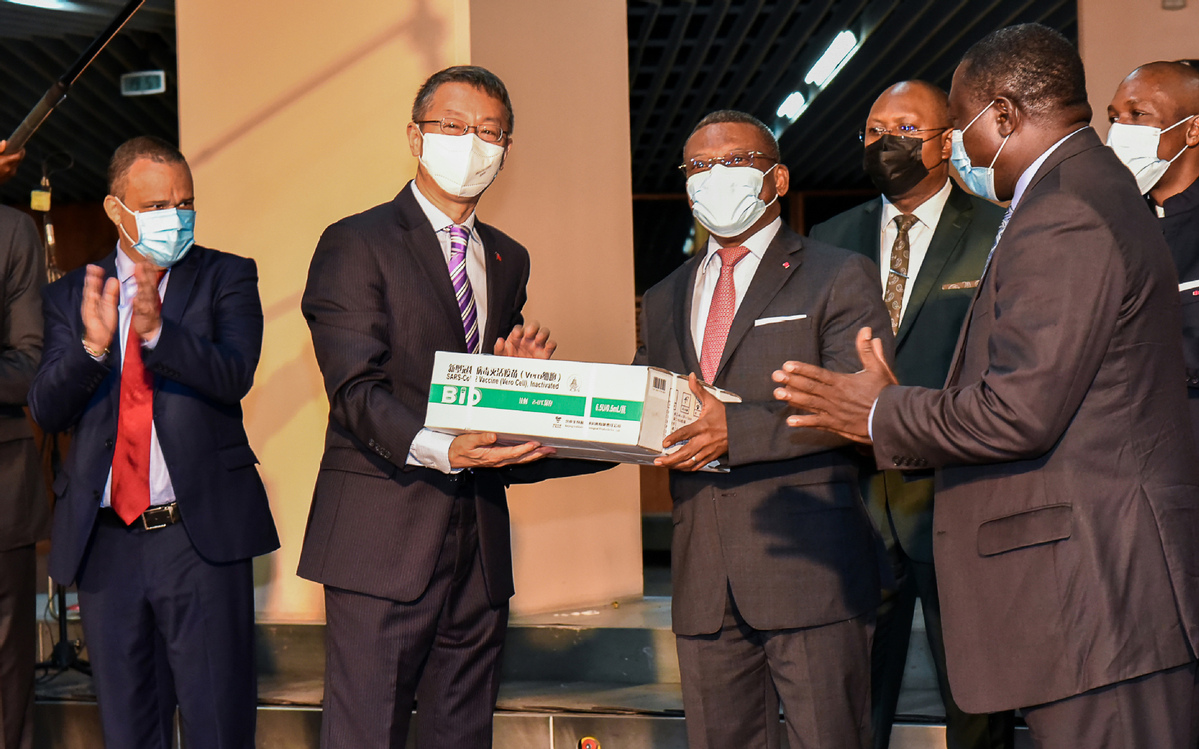 YAOUNDE, Cameroon-Chinese vaccines are bolstering optimism around the world as more supplies of Sinopharm jabs are reaching more African countries.
In Cameroon, the first batch of Chinese-made Sinopharm shots arrived on Sunday evening as the country struggles with a new surge of COVID-19 infections. It is the first batch of COVID-19 vaccines arriving from outside the central African country.
The supplies were received by Cameroonian Prime Minister Joseph Dion Ngute at the Nsimalen International Airport in the capital Yaounde.
"I would like to thank the Chinese government and the Chinese people for this gift, which is a testimony of good relations we have with China," Ngute said.
He said the government will "as from today" begin dispatching the vaccines, with health workers being prioritized.
Chinese Ambassador to Cameroon Wang Yingwu said the supplies is a reflection of the friendly relations between the two countries, which this year celebrated the 50th anniversary of the establishment of diplomatic relations.
Cameroon is also expected to receive jabs through the COVAX global vaccines sharing facility aimed at helping poor nations access vaccines.
In the Horn of Africa, Somalia received 200,000 doses of the vaccine donated by China on the same day.
Fawziya Abikar Nur, minister of health and human services, lauded China's support at a critical moment, adding 100,000 people will benefit from the vaccine.
Qin Jian, Chinese ambassador to Somalia, said: "China has fulfilled its solemn commitment to make COVID-19 vaccine as a global public product with practical actions."
He said China will continue to make joint efforts with the Somalis to make positive contributions to peace, reconstruction and development.
Elsewhere, the Solomon Islands received a batch of Sinopharm jabs on Sunday, the first among remote Pacific island countries.
In Asia, the Philippines on Sunday received the second batch of CoronaVac vaccines made by China's Sinovac Biotech.
Xinhua - Agencies