Ministry: 'Serious concern' over Japan's nuclear wastewater discharge
By ZHANG YUNBI | chinadaily.com.cn | Updated: 2021-04-13 11:23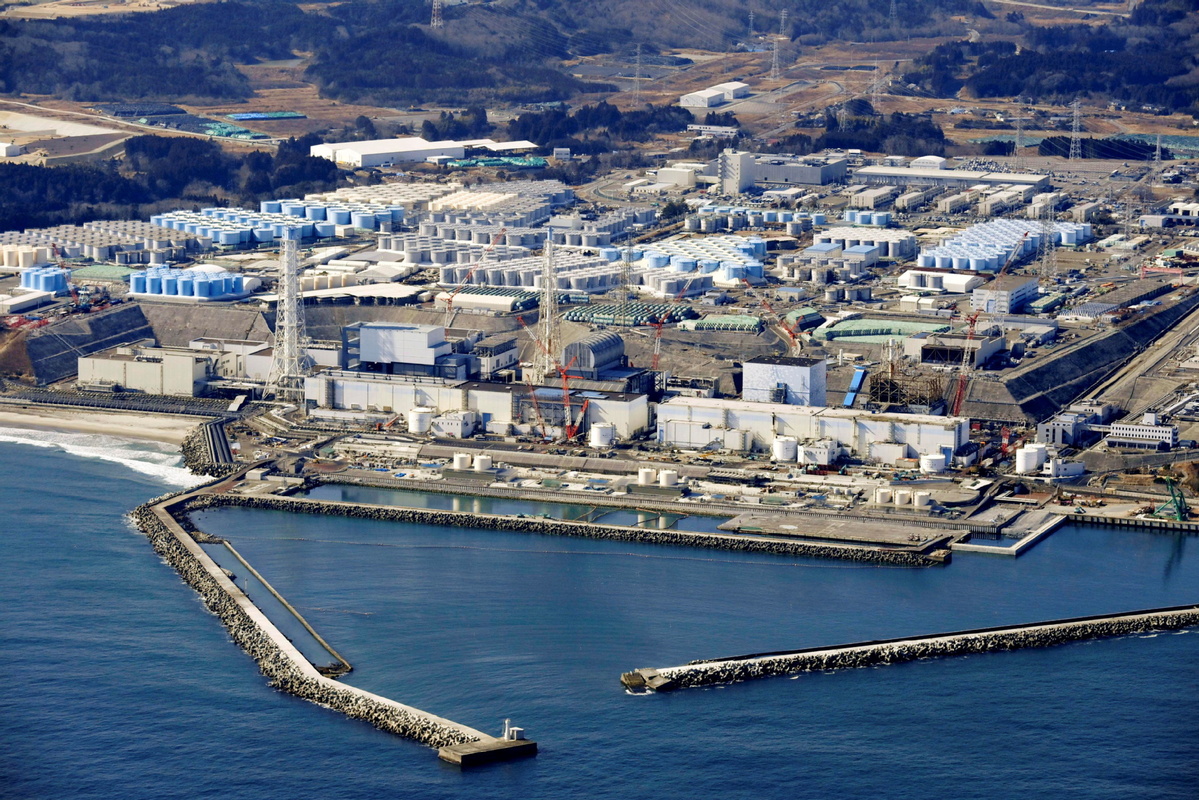 A spokesperson for the Chinese Foreign Ministry issued a written statement on Tuesday expressing China's "serious concern as Japan's close neighbor and a stakeholder" about the Japanese government's decision to discharge nuclear wastewater from the Fukushima nuclear power plant into the Pacific Ocean.
Beijing asked Tokyo to re-examine the issue of nuclear wastewater disposal at the Fukushima nuclear power plant, saying that "the discharge into the sea shall not be started arbitrarily without adequate consultation and agreement being reached with all interested countries and the International Atomic Energy Agency".
The spokesperson said that China will continue to closely follow the development of the situation together with the international community and it reserves the right to make further responses.
Beijing pointed out that Tokyo made the discharge decision without exhausting all possible means for safe disposal, and it disregards doubts and opposition at home and abroad, not to mention adequate consultation with neighboring countries and the international community.
"This is extremely irresponsible and will seriously damage international public health and safety and the vital interests of the people of neighboring countries," the spokesperson said.
The statement cited conclusions by leading experts and agencies regarding nuclear and environment protection, as professionals warned that impacts will be dealt to the environment and health in the region, and the radioactive substances, if discharged, will spread across the globe.
The Fukushima nuclear accident is "one of the most serious nuclear accidents in the world so far", resulting in a large amount of radioactive material leakage, which has a far-reaching impact on the marine environment, food safety and human health, the statement said.
"The ocean is the common property of mankind. The disposal of nuclear wastewater from the Fukushima nuclear power plant accident is not just Japan's domestic problem.
"We strongly urge the Japanese side to recognize its responsibilities, adopt a scientific attitude, fulfill its international obligations, and respond appropriately to the serious concerns of the international community, neighboring countries and its own citizens," the spokesperson said.