Educational-exchange reset desired
By ZHAO HUANXIN in Washington | China Daily Global | Updated: 2021-04-14 11:19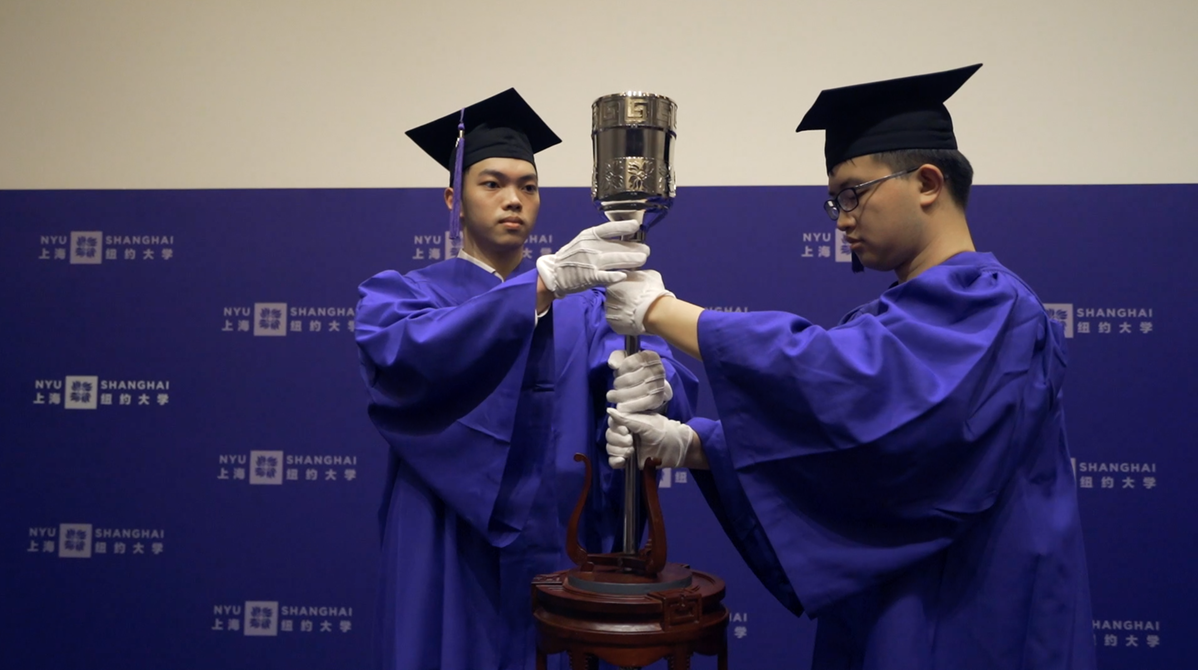 Americans do not understand China as well as Chinese do the United States, a situation that overseas study could help address, say leading US educators and researchers as they call for the Biden administration to reset the disrupted educational exchanges between the two countries.
"It's striking to me how little we know, in this country, about China," Lee Bollinger, president of Columbia University, said in an online discussion hosted by the Brookings Institution on Monday.
That is in part because American universities have not built up enough "adequate" research programs on China, so the exchanges could provide an "enormous benefit" to expand knowledge, Bollinger said at the forum "Do US-China educational exchanges serve American interests?"
"But it is also the case that we need to learn more about China and the rest of the world, and student-faculty exchanges are a way to do that," he added.
As both a harbinger and a victim of the soured relations between the world's top two economies, bilateral educational exchanges, long credited with having formed bonds across the Pacific, fell into limbo following the US depiction of China as a "whole-of-society threat", with the targeting of Chinese and Chinese American scientists over the past few years.
Because educational exchanges have always proceeded in two ways, the situation has prompted US educators as well as researchers to reckon with the impact of reduced exchange programs on US knowledge about China.
Three years ago, Fairbank Center Director and Professor of Chinese History Michael Szonyi at Harvard University noted, "We might even say that just as the United States has a trade deficit with China, it also has an understanding deficit."
That disparity was highlighted at the Brookings' virtual event by panelists including J. Stapleton Roy, US ambassador to China from 1991 to 1995.
"Chinese now have a much better understanding of how Americans think about issues than we have about how Chinese think," said Roy, who was born in China and is now founding director and distinguished scholar at the Kissinger Institute on China and the United States.
"That's a strategic negative on our side, which educational exchanges can help to address," Roy said.
Jeffrey Lehman, vice-chancellor of New York University Shanghai, also noted "how uninformed America is about the most important foreign country in the world right now, which is China".
"We need Americans who know more about China in all its complexity, than the rather one-dimensional stories that one can get just from reading the Times," Lehman said. "US-China educational exchanges help American students acquire that knowledge."
There were about 370,000 Chinese students enrolled in American colleges and universities in 2019, while only about 10,000 Americans travel to China each year to study, according to Lehman.
That number indicated "a terrible underdevelopment of American intellectual capital", he said.
Cheng Li, director of the John L. Thornton China Center at the Brookings, said that while US President Joe Biden's official ban on phrases such as "China virus" and "kung fu virus" and his executive order against the racial profiling of Asian Americans are all "sound" policy moves, the new administration's rhetoric on cooperation is short on specifics, including on educational collaboration.
When top Chinese and American leaders launched bilateral educational exchanges in Washington in January 1979, they "explicitly" linked Sino-US educational exchanges with broader aspirations for world peace and regional stability, Li said.
It is time for the foreign policy community, think tanks and educational institutions to conduct "serious discourse" to address the key questions regarding the exchanges, he said.
Also speaking at the online event, Julia Chang Bloch, president of the US-China Education Trust, said the US needed to understand the "counterproductiveness" of undoing educational exchanges, a fundamental pillar in US-China relations.
"The costs far outweigh (the) benefits by making Chinese students unwelcome in the US; we are just shooting ourselves in the foot," she said, adding that the Biden should reset his predecessor's educational exchange policies.