Traditional Chinese culture flourishes amid inheritance, promotion efforts
Xinhua | Updated: 2021-04-14 16:18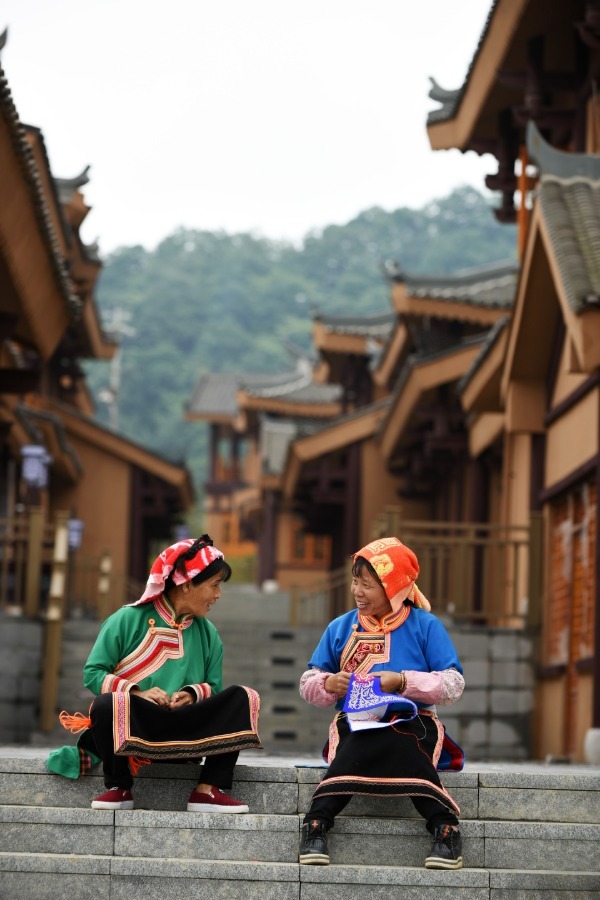 Innovative expression, high-tech empowerment
"Chinese Poetry Conference," a quiz show produced by the national broadcaster China Central Television, has crowned journal editors, high school students and even deliverymen as champions, evidence that the appreciation of classical poems is a national pastime in China, instead of being exclusive to the elite.
Minds are nourished and cultural memes are spread on the sidelines of fierce competitions. With the sixth season well underway, the program has attracted a total of 3 billion views at home and abroad.
In a rare positive development resulting from the COVID-19 pandemic, the Palace Museum, the Dunhuang relics and the Terracotta Warriors, among other such sites, have launched digital services for audiences in compliance with epidemic control efforts.
Empowered by cloud technology, antiques lying still in museums, historical sites scattered across the vast territory of the country and characters inscribed in ancient texts have come alive and woven themselves into the fabric of people's lives.
They even couple seamlessly with the country's poverty alleviation efforts.
In Southwest China's Liangshan, home to the country's largest Yi community, ethnic embroidery, silver jewelry and lacquerware have helped lift locals out of poverty.
Across the country, more than 2,000 workshops have been set up since 2016 to reduce poverty on the strength of intangible cultural heritage, benefiting hundreds of thousands financially.
In the next five years, cultural databases are expected to become more robust. Novel technologies will be deployed in cultural heritage preservation. An array of literary works informed by Chinese culture are in the pipeline, and media integration and innovative platforms will give wings to cultural dissemination.