Benin's Patrice Talon reelected with 86 percent of vote
By Otiato Opali in Nairobi, Kenya | chinadaily.com.cn | Updated: 2021-04-14 17:02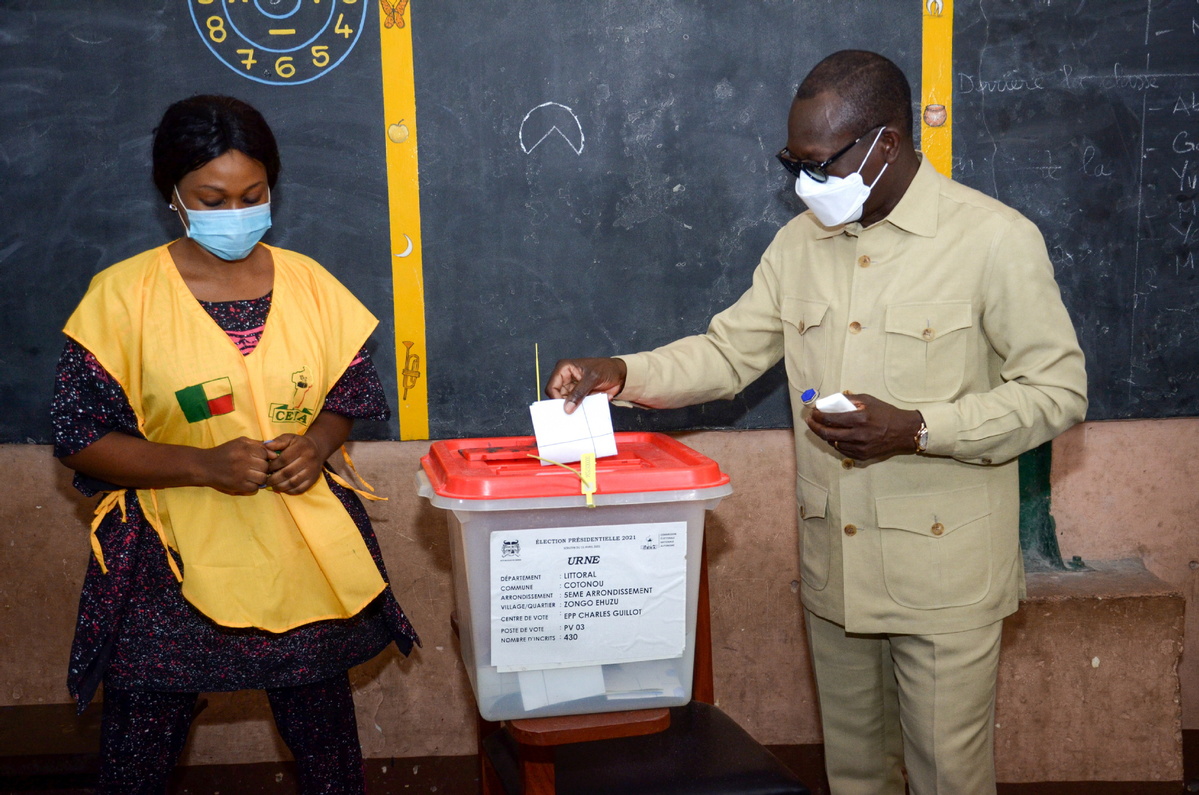 Patrice Talon, Benin's incumbent president, has won a majority of votes cast in the first round of presidential elections held on Sunday, according to provisional results released Tuesday by the National and Autonomous Electoral Commission.
The results, which are awaiting validation by the Constitutional Court, indicate that Talon received 86.37 percent of the votes and was followed by Alassane Soumano, the main opposition leader, with 11.29 percent. Corentin Kohoue came a distant third with 2.35 percent. Turnout stood at 50.17 percent.
After the provisional results were released, Abdoulaye Bio Tchane, Talon's national campaign coordination chairman, released a statement expressing general satisfaction with the conduct of the electoral process and thanking his countrymen for making their choice known.
"We congratulate all the Beninese people for having shown wisdom and patriotism, pledges of a reassuring march towards a better democratic culture. To all, I want to say that we must continue to express our points of view, including our differences, with respect for the republican rules, which are the only guarantors of the democratic principles that our country has freely given itself and that we always have ambition to consolidate," Tchane said.
Talon was first elected president in 2016 for a five-year term and Tuesday's win effectively accords him a second term in office.
During the elections, the African Union Election Observation Mission deployed 16 observers who covered more than 100 polling stations in the municipalities. In its preliminary declaration report released on Tuesday, the observer mission expressed its general satisfaction with the manner in which the elections were conducted.
"The mission notes with satisfaction the massive participation of young people and women in the electoral process. The mission in particular notes that the majority of election workers were young people. Election officials were identifiable by distinctive clothing in places. Election staff were present and in full in almost all of the polling stations and voting was generally peaceful," read the preliminary declaration by the AU observation mission.