Govt vows tougher implementation of Biosecurity Law
By CAO YIN | chinadaily.com.cn | Updated: 2021-04-15 11:00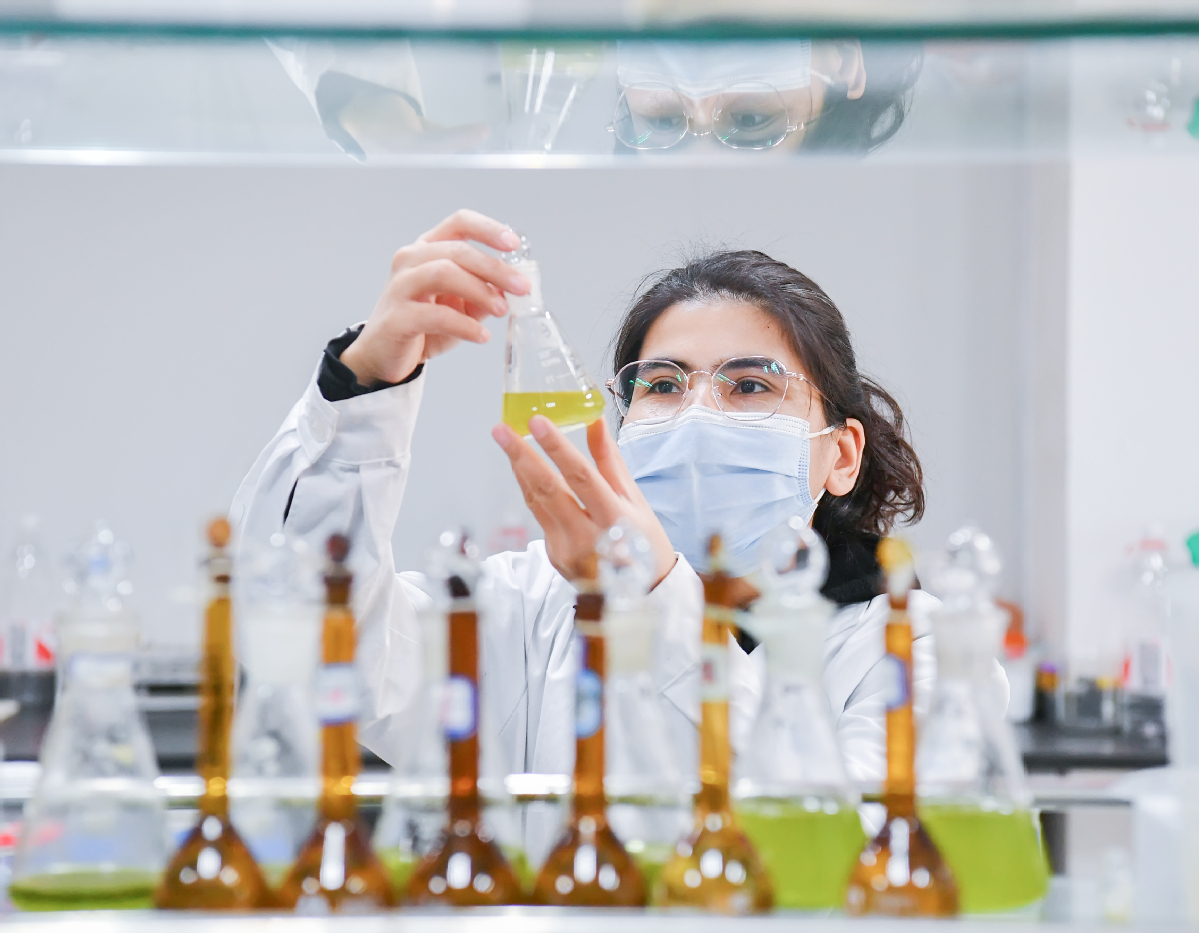 Chinese authorities pledged to take measures to better implement the Biosecurity Law, which takes effect on Wednesday, the National Security Day.
The law, which will further protect the state security, prevent biological risks and promote relevant technological development, was approved by the Standing Committee of National People's Congress, China's top legislature, in October.
The law counts biosecurity as an important element of China's national security effort and includes detailed regulations on the prevention and control of biosecurity risks. It mandates the establishment of 11 basic systems, including those for providing early warning of biosecurity risks, information sharing and emergency response to major biosecurity incidents, specifying the responsibilities of various central government departments and local authorities in ensuring biosecurity.
Taking biosecurity management and supervision as top priority, Zhai Qing, deputy head of the Ministry of Ecology and Environment, said they will continue its observation and evaluation on biological resources in major areas, as well as build a national biodiversity conservation and regulatory information platform.
Zhai said his ministry will establish and improve the systems of risk assessment, monitoring, detection and safety control for the ecological environment of biotechnology, adding that they also plan to attach more importance to the monitoring of alien invasive species in natural ecosystems and increase impact assessments on environment.
Vice-Foreign Minister Ma Zhaoxu said making the law has shown the central leadership's strong determination to ensure biosecurity, regarding its implementation as a big matter of promoting the modernization of the country's governance system and capacity.
He highlighted the importance of biosecurity during the ongoing COVID-19 outbreak, noting the biosecurity governance has been stepping into a changing period.
In addition to the pandemic, central government departments will join control and prevention efforts immediately in cases of outbreaks of major new infectious diseases or animal or plant epidemics under the law.
Furthermore, local governments must perform epidemic control and prevention duties within their jurisdictions, including organizing and mobilizing the public, the law added.
Ma said international discussions should be deepened on the biosecuirity-related issues, including those on coping with major emerging global infectious diseases, preventing real threats caused by biological weapons and bioterrorism, regulating and promoting the research and application of biotechnology and protecting biodiversity.
He also pointed out that advancing international cooperation, intensifying multilateral mechanisms and improving international rules on biosecurity is a global trend, adding "we'll focus more on such communication and coordination with other countries and regions, following international biosafety situation and biological risks prevention."
While upholding the legal authority, Cong Bin, a senior legislator from the NPC's Constitution and Law Committee, called for relevant departments to specify the law through clear responsibility lists and apply it in a strict and accurate manner.
"Security is the precondition of development, while development is the guarantee of security," he said, adding that the law aims to safeguard high-level security and improve high-quality development by supporting biosecurity industries and encouraging biotechnological innovation.
In response, Xiang Libin, deputy head of the Ministry of Science and Technology, said it will intensify management on biotechnology-related researches and activities and also on human genetic resources, with greater efforts on the biosecurity base building.
Qin Tianbao, a professor specializing in environment-related laws at Wuhan University in Hubei province, welcomed the measures ready to be taken by the authorities to carry out the law. In his view, the law not only provides a legal basis for preventing biological risks, but also gives stronger supports to biotechnological development.
"The law is a milestone of the biosecurity-related legal building, which also means our country has entered into a new development era in this field," he added.
Wu Guizhen, chief expert on biosafety at the Chinese Center for Disease Control and Prevention, also spoke highly of the law, saying its better and comprehensive implementation will contribute to fortifying the national biosafety defense.
She suggested the country enhance inspection and management of biotechnological research, development and application to prevent them from being abused or misused.