CPI projected to remain at moderate level
By Zhang Yue | chinadaily.com.cn | Updated: 2021-04-16 13:42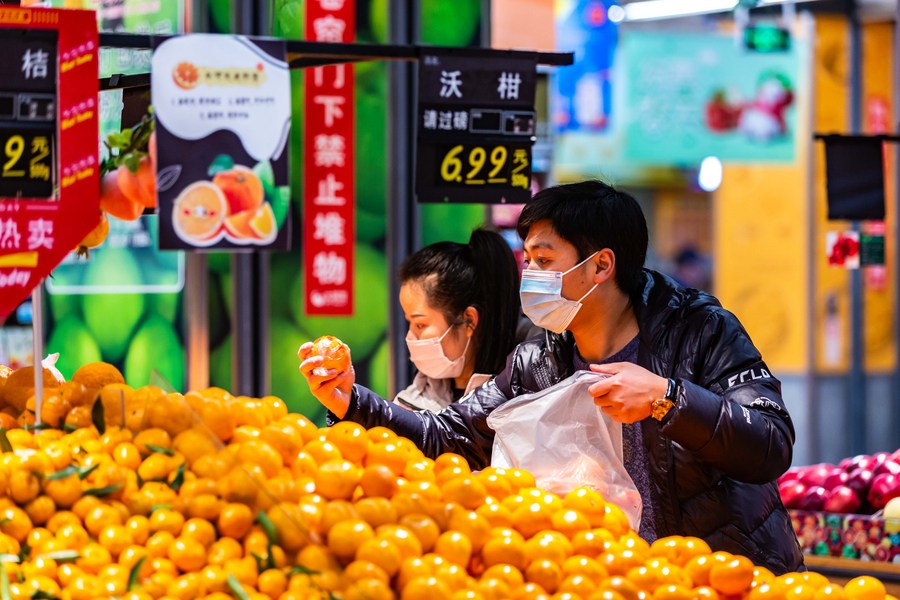 China's consumer price index, or CPI, over the whole year of 2021 is expected to stay at a moderate level, the National Bureau of Statistics said on Friday.
Liu Aihua, the NBS spokesperson, told a conference on Friday that over the first quarter, prices have remained basically stable and consumer prices have remained chiefly at the same level compared with last year. The 0.4 percent increase of CPI in March is also a modest one and the basic reason pushing such rise is the price of gasoline. Yet the price for most consumer goods has remained stable, she said.
China has sufficient supply and a comprehensive production chain for industrial consumer goods, and price for industrial consumer goods is not likely to see notable rise, she said. Pork price, one of the key reasons pushing the rise of CPI over the past two years, is likely to see moderate decline while grain supply also remains sufficient, she added.