Africa CDC fine with Johnson & Johnson vaccine
By Otiato Opali in Nairobi, Kenya | chinadaily.com.cn | Updated: 2021-04-16 17:34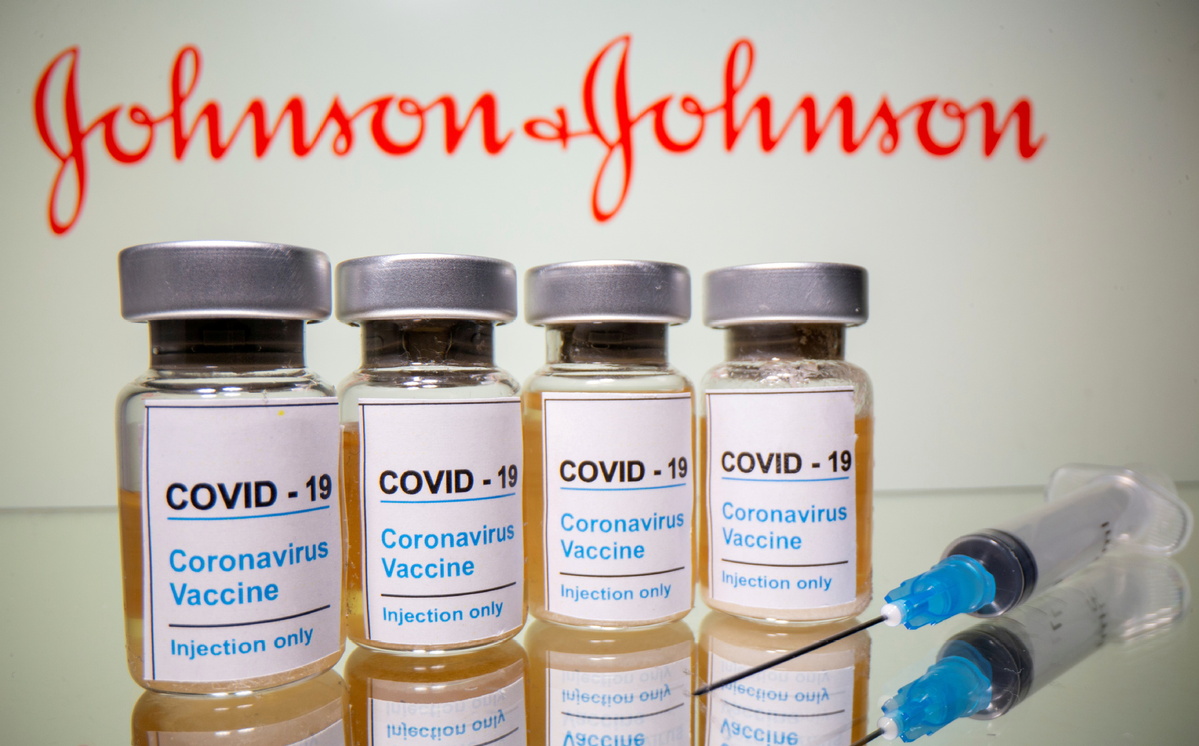 The Africa Center for Disease Control and Prevention has said that there is no cause for alarm over the latest reports of blood clots in recipients of the Johnson & Johnson COVID-19 vaccine.
In a statement released on Wednesday, the Africa CDC said that despite the minimal concerns raised, it has endorsed the emergency use authorization for the Johnson & Johnson COVID-19 vaccine even though it has so far only been deployed in South Africa, of all 55 member states.
"The Africa Regulatory Taskforce, a joint effort established by the Africa CDC, the African Union Development Agency, the African Vaccine Regulatory Forum and the World Health Organization, has endorsed the emergency use authorization for the Johnson & Johnson COVID-19 vaccine," Africa CDC said in the statement.
Noting that the reported cases of blood clots from the vaccine are extremely rare, the Africa CDC said the benefits of the vaccine far outweigh the risk. The continental public health agency said it will continue to monitor reports of adverse events following immunization for all COVID-19 vaccines, including the Johnson & Johnson COVID-19 vaccine, and will provide further guidance to member states.
Amid a supply crisis of the AstraZeneca vaccine, the African continent was already looking for an alternative in the Johnson & Johnson vaccine. Under the plan, the African Union had announced plans to acquire some 400 million doses of the jab to cushion the continent from global supply constraints.
Ahmed Ogwell, Africa CDC's Deputy Director, said that the health body will continue to effectively secure Africa's health by keeping the momentum of the COVID-19 vaccination in Africa despite the distractions.
"At the moment we do not have any reason to advise pausing or stopping the Johnson & Johnson vaccination process because all evidence is showing it is working well. There are no serious side effects in significant numbers. The small numbers are being studied and we continue to study what other countries are experiencing through Johnson & Johnson vaccine use," Ogwell said.
"Remember Johnson & Johnson was already in use in South Africa and we will continue with our plans to import the Johnson & Johnson vaccine," he added.
The Africa CDC is nevertheless encouraging active reporting of all the side effects experienced for better management and collection of data.
"However, the reaction you get including fever or tiredness is a testimony that the vaccine is working. Vaccines cause the body to produce antibodies and that production of antibodies shows the vaccine is working and your body is responding appropriately to that vaccine," Ogwell pointed out.
US Federal health agencies on Tuesday called for an immediate pause in the use of the Johnson & Johnson COVID-19 vaccine citing a rare blood clotting disorder in six people who received the vaccine out of a total of nearly 7 million people who have received the vaccine, translating to one in more than one million people.